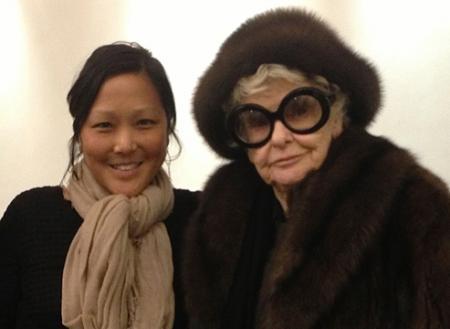 After almost 20 years in the business, Chiemi Karasawa made the move from being a script supervisor on feature films to being a producer who made documentaries.
But when she started making Elaine Stritch: Shoot Me, opening in limited release today (Feb. 21), she had no intention of playing musical chairs right into the director's seat as well. Once she'd convinced Stritch to allow cameras to capture her as she prepared for shows at the Cafe Carlyle and started filming, Stritch quickly scotched Karasawa's suggestion that she would bring in someone with experience directing nonfiction film to take over.
"She said, 'I don't want to have to meet someone new,'" Karasawa, 45, says. "I've done a number of documentaries with first-time directors, being very hands-on in helping them craft the creative elements. Before that, I sat alongside directors like Martin Scorsese and Spike Jonze for 18 years. So, for me, it was a natural progression."
Karasawa had actually worked with Stritch briefly on Romance & Cigarettes, a film on which she served as script supervisor for director John Turturro. But she had no real sense of Stritch's history -- until she found herself a few chairs away from Stritch in a 57th Street beauty salon. The always-voluble Stritch caught her attention -- and Karasawa's stylist said, "Now that's who you should make a movie about."
This interview continues on my website.