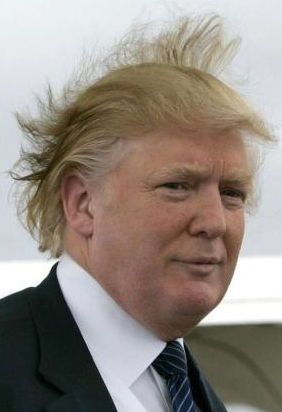 The Balder Movement today increased calls for Donald Trump to produce evidence that the yellow matter on his head was born in the USA.
While Trump's birth certificate shows that he was born in Queens, NY on June 14th 1946, there is no mention of any hair or follicular material and this has caused many people to question its origins.
Some have asserted that the straw-colored thatch was hatched in Kenya - and comes from the "Secret Stylist of Africa" online wig-store which is based in Nairobi.
Enquiries are ongoing. Asked about the matter, a spokesperson for the Balder Movement said: "I have nothing real against Donald Trump's head. The trouble is that I don't think he has either..."