"Moreover, the group's first seven albums (through 'Revolver') include only about 25 minutes of music." - Allan Kozinn - New York Times - April 8, 2009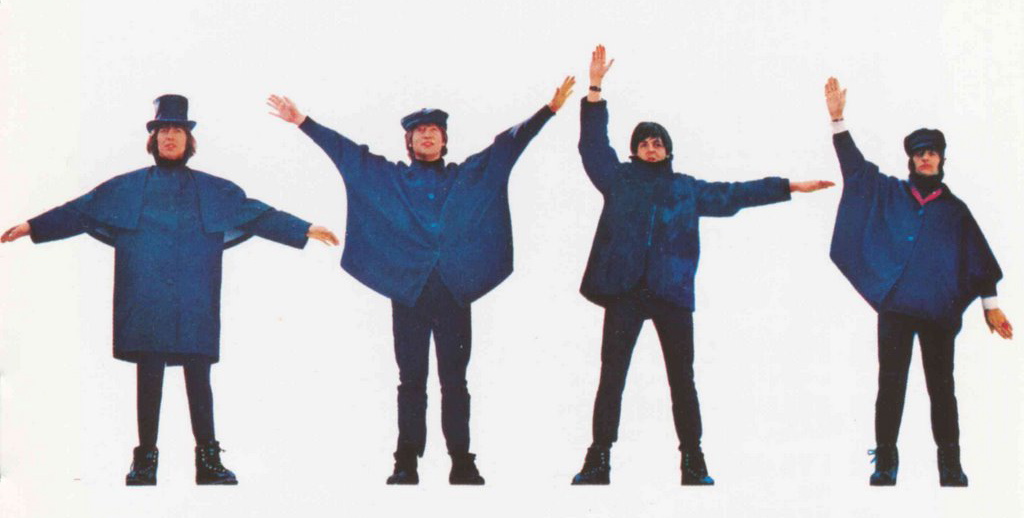 The Beatles signal their reaction to Kozinn's latest gaffe. Photo: Robert Freeman. © Apple Corps
Actual Running Times Of The Beatles' First Seven Albums


• #1 "Please Please Me" - 32:46

• #2 "With The Beatles" - 33.24

• #3 "A Hard Day's Night" - 30:30

• #4 "Beatles For Sale" - 34:13

• #6 "Rubber Soul" - 35:48
Total running time of the Beatles' first seven albums: 236 minutes
Total running time of the Beatles' first seven albums according to Allan Kozinn (self-styled Beatles expert of the New York Times): approx: 175 minutes
Number of minutes of Beatles recordings that have apparently eluded Allan Kozinn: 61 minutes
After 32 long years of Allan Kozinn being the New York Times' self-appointed resident Beatles expert (including 18 years on staff), the New York Times is finally seeking a Beatles expert who is actually knowledgeable about the Beatles. And/or someone who can do basic math.
Apply:
The Editor
The New York Times
620 Eighth Avenue
New York, NY 10018
Please cite your favorite examples of Kozinn bloviating about the Beatles. (Limit: 27 items)
SUBSCRIBE AND FOLLOW
Get top stories and blog posts emailed to me each day. Newsletters may offer personalized content or advertisements.
Learn more