OO Dams Threaten Amazon Forest, Promoting Deforestation For Decades - shows a new study documenting the long term effect of a Brazilian mega dam. The Tucurui Dam:
destroyed 3,000 square kilometers (sq km) of forest with reservoirs;
created huge methane emissions from flooded rotting forests;
cities and illegal logging developed around the new dam
600+ sq km of forest were lost yearly for 20 years (12,000+ sq km);
forest loss continues at 300+ sq km yearly.
400+ amazon dams, many mega-size, are operating, being planned or built;
wholesale deforestation will decrease riverflow, and electricity produced by dams.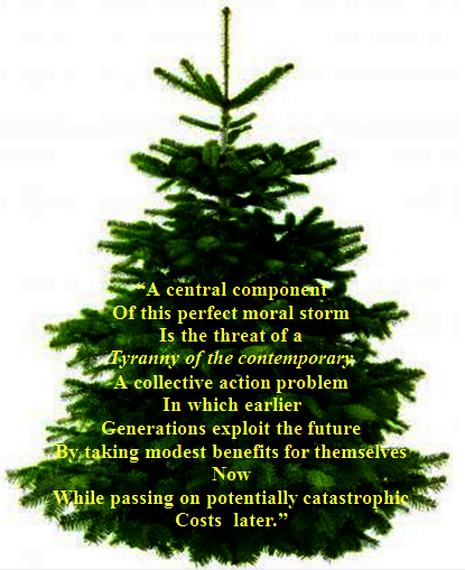 The Spirit of Christmas Future
OO EPA Looks to Build on Big Wins This Year - it plans to:
Help implement goals established by the Paris agreement
finalize rules this year to cut carbon pollution from heavy-duty vehicles
and a rule to limit methane leaks from oil and gas operations
will cut hydropower generation in big dam;s
will not be able to cool thermoelectric plants, such as nuclear plants.
both sources supply nearly all (98%) of the world's electricity.
said the study published in the journal
Nature Climate Change.
**
A Biodiversity Hotspot is Drying Up
- the Monteverde Cloud Forest is home to the famed Resplendent Quetzal.
Source neotropical.birds.cornell.edu
If we do not grow sustainably,
Our children will die inhumanely.

the Global Alliance for Clean Cookstoves, goal: 100 million households worldwide to cook cleanly by 2020.
the SolSource solar cooker collects and concentrates 92% of all received sunlight;
soon the company plans to offer a storage battery so food can be cooked during the night.
Check it out here, right now!
FOLLOW HUFFPOST