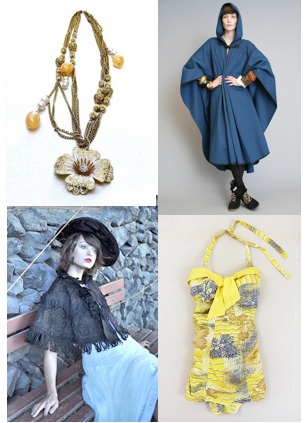 Welcome to the Weekly VPOW Digest, an easy-to-read summary version of Zuburbia's Vintage Clothing Picks-of-the-Day.
Each weekday, I troll the web's hundreds of vintage clothing sites and select ONE fab piece of vintage clothing, a distinctive piece of vintage jewelry or a wonderful vintage accessory as my VPOD (Vintage Pick-of-the-Day).
Then I pair that beauty with commentary on vintage fashion and eco-fashion issues, lessons in fashion history, profiles of fashion designers, fashion and style tips, or shopping advice.
Take in the condensed mini-versions of this week's vintage picks below and visit
Zuburbia
for the complete articles.
Zuburbia VPOW Week Ending August 20, 2010
Open publication
- Free
publishing
-
More vintage
Sign up here to receive the Vintage Picks-of-the-Day for FREE via email with expanded commentary and detailed size, price and purchase information.