"It makes sense that kids would be concerned about being fat in this anti-fat culture, and I think it's important to honor these fears. Telling them what we know to be true -- that weight stigma is wrong and kids can be beautiful and healthy at every size -- isn't enough to help them change their attitude and behavior, when they can see the real rewards people get for being thinner in this culture. It's important to be real with them, and acknowledge that.

I like to use the analogy of skin color. Sure, we know that white people often get treated better because of their lighter skin, but we don't suggest that black people bleach their skin as a solution. We recognize that bleaching may be harmful, may not work, and doesn't get at the real problem: racism. Nor will trying to lose weight. Dieting isn't effective and it just makes people feel bad about their eating."
We ask adults to keep in mind that your own attitudes toward weight affect what you pass down to your children. While there's been much value placed on reaching an ideal body weight in our culture, human beings naturally come in all shapes and sizes. Unfortunately, when the focus is placed on weight, rather than on healthful behaviors, kids who are bigger often experience shame, and kids who are smaller often fear becoming fat. Eating disorders, low self-esteem, and weight bullying are also some of the harmful consequences that come from overvaluing thinner bodies.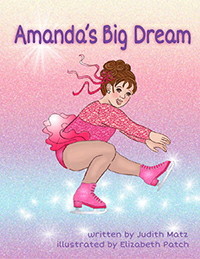 "This is what we do know is helpful: everyone, regardless of their size, can benefit from taking good care of their body and learning to look at it with love and appreciation," says Bacon. "Start there. You'll feel better about yourself, which is really what kids are really looking for when they want to lose weight."
"The most important point to make is to love your body no matter what. As we grow up our bodies will constantly be changing...taller, rounder, darker, lighter. The most important idea we can impart is our self esteem comes more from our internal thoughts of our accomplishments than our waistline, height, hair color, etc. It's our kindness to ourselves and others that matters. Would your child love his favorite pet or stuffed animal any less if they looked 'different'?"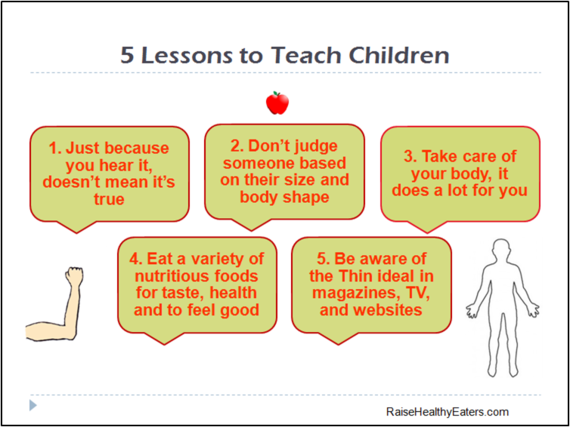 SUBSCRIBE AND FOLLOW
Get top stories and blog posts emailed to me each day. Newsletters may offer personalized content or advertisements.
Learn more