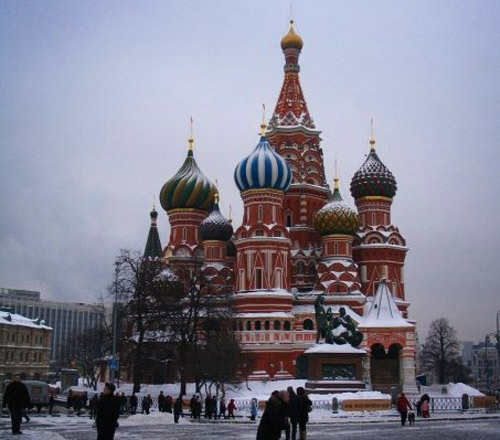 The mere mention of a voyage on the Trans-Siberian Railway is enough to make even seasoned travellers froth at the mouth.
For the uninitiated, the Trans-Siberian Railway is the longest railway line in the world; it spans two continents and eight time zones, and its network joins Moscow, the Russian Far East and the Sea of Japan and even meanders into countries as mysterious as Mongolia and North Korea.
Often cited as one of the most memorable journeys on earth, you can, depending on the route you choose, breathe in iconic landmarks such as Moscow's Red Square, the Great Wall of China and the Gobi Desert, as the train trundles toward its final destination.
One of the more popular paths is the Moscow to Beijing service, travelling through Mongolia on the historic Manchurian route, which takes six nights to cover the 4735 miles between the Russian capital and its Chinese counterpart.
Sounds incredible, doesn't it?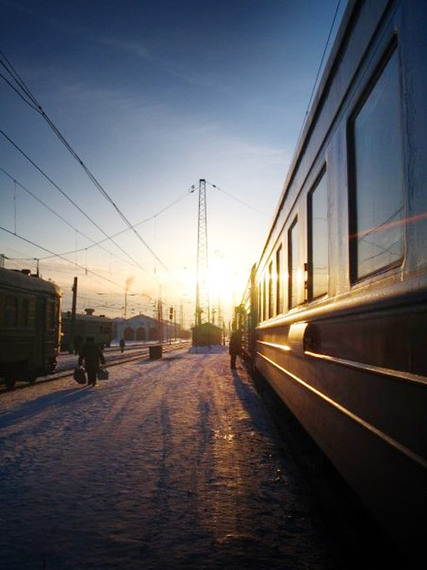 Discover Moscow Before You Go
Home to the largest community of billionaires on the globe, the Russian capital has a rich culture that's worth exploring before you board the train at Yaroslavski Station bound for Beijing.
Start with a wander around the sprawling 800,000 square feet of the symbolic Red Square where you can dip into the city's history with a visit to Lenin's tomb to find out what a 90-year-old corpse really looks like.
If dead dictators aren't your cup of tea, a trip to St Basil's Cathedral at the southern end of the square almost certainly will be. Built between 1555 and 1561, the cathedral was commissioned by Ivan the Terrible to celebrate the capture of the Tartar stronghold of Kazan – but it was almost destroyed by Stalin given its "inconvenient" location in his plans for a mass parade in Red Square.
Moscow also offers a raft of restaurants designed to take your taste buds to another level. Visit the legendary Café Pushkin where the décor pays homage to the 19th century aristocracy, and the food is guaranteed to make you feel like royalty and it's a an excellent place to meet and greet travellers and locals alike. It's wise to book ahead, though, as its reputation for fine dining and smorgasbord of vodkas is hardly hush-hush.
Given that all passengers on the Trans-Siberian are allocated a specific car and sleeping berth, it's not possible to buy an open ticket and jump on and off when it suits you. Consequently, those of you who plan to travel from Moscow to Beijing without a stopover should buy a direct ticket on one of the weekly trains heading for the Chinese capital.
However, depending on your budget, it is possible to plan stopovers, whether it's at Irkutsk or Ulan Bator, in advance by obtaining an individual ticket for each train. To start with, simply jump on a train from Moscow to Irkutsk to check out the wonders of Siberia. Then, for onward journeys, trains run daily from Irkutsk to Ulan Bator, and frequently from the Mongolian capital to Beijing. To keep yourself right, though, be sure to pick up a copy of the Trans-Siberian timetable.
Once in Irkutsk, the main attraction is obviously Lake Baikal, the oldest and deepest lake in the world. At a mindboggling 25 million years old and 1,700 meters deep, the lake contains around 20 percent of the world's total unfrozen freshwater reserve and cambers through southeastern Siberia for almost 400 miles. Hemmed in by breathtaking mountains, the area is a haven for wildlife and the lake's waters swarm with peculiar life forms.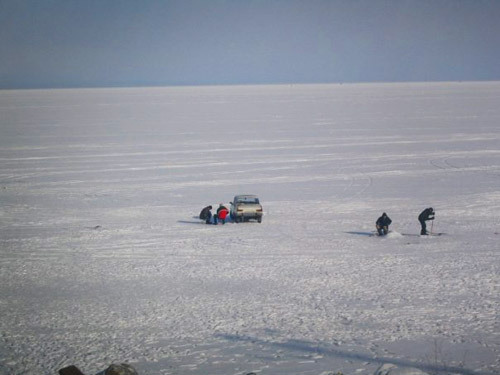 Although Ulan Bator is a wonderful city in its own right, many of those stopping off there do so with the intention of heading to the Gobi Desert. Situated a full two days of driving from the Mongolian capital, the Gobi Desert is the fifth largest in the world and covers some 500,000 square miles. Once there you can expect to find, well, sand, but the dunes are awe-inspiring and it's always an interesting experience attempting to mount a camel …
Stepping on to the platform at Beijing Station will conjure up a variety of emotions. Whether it's relief that the mammoth journey is complete, or sadness that it's come to an end, it's likely to be underpinned with excitement at exploring the Chinese capital. The city's occasional architectural bluster aside, it's an exhilarating location where tourists are well catered for, with the Great Wall of China the obvious choice for a side trip.
For some retail therapy after your long journey, check out one of Beijing's hutong districts by bike, and discover shops, galleries and cafés offering a variety of goods for you to take home to friends and family.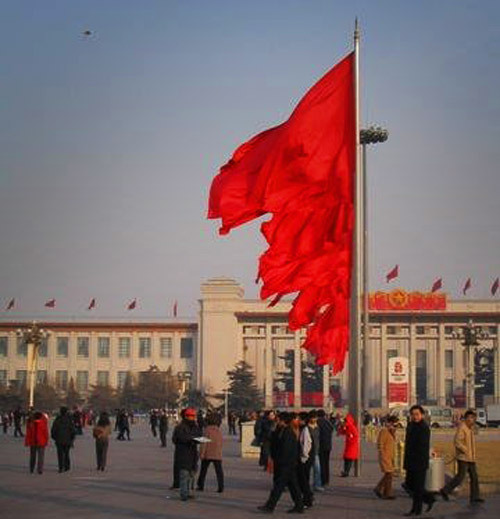 Photos by Stuart Mathieson
SUBSCRIBE AND FOLLOW
Get top stories and blog posts emailed to me each day. Newsletters may offer personalized content or advertisements.
Learn more