The BEST Late Night Clips of the Week (VIDEO/PHOTOS)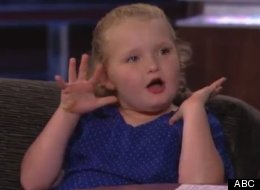 Letterman, Leno and Fallon all had the week off, but the rest of the late night slate picked up the slack, delivering plenty of solid material on the second presidential debate.
Of those four shows, Kimmel's the only one that tapes live and can actually talk about an event like the debate on the same night it happens. But he produced one of the stand-out clips of the week by asking people on the streets of LA to review the debate before it happened. The other late night shows, which need to wait more than 24 hours to cover many news events, could take a cue from this inspired move.
More comedy videos at: GotchaMediaBlog.com and Top5Funniest.com
The Best Late Night Clips of the Week (October 15 - October 21, 2012)
Random audience member Brian Posehn asks Patton Oswalt a town hall-style question so he can demonstrate how Mitt Romney should be diplomatic with his answers tonight.

Jon Stewart was a bit more impressed with crazy old Joe Biden than he was with President Obama. But while MSNBC could admit that the president had a bad night, Fox News couldn't find it in them to give Biden any credit. [WATCH VIDEO]

After Jimmy Kimmel told Honey Boo Boo that Mitt Romney prefers Snooki over her, the seven-year-old reality star confirms that she's supporting President "Marack" Obama.

We'll have to wait until tonight to get Jon Stewart's take on the second presidential debate, but in the meantime, here he is covering Paul Ryan's soup kitchen fail. [WATCH VIDEO]

Jimmy Kimmel Live asks people who won "last night's debate" before it happened, proving that people in LA are all liars.

During his coverage of the second presidential debate Jon Stewart offered some alternative phrases Mitt Romney could have used besides "binders full of women," including "book of broads" and "notebook of nipples." [WATCH VIDEO]

Craig Ferguson's Italian Bill Clinton perked up when he heard Mitt Romney talking about "binders full of women."

Stephen Colbert is outraged that the undecided voters at Tuesday night's debate asked the candidates about inconsequential topics like equal pay for women and assault weapons bans. [WATCH VIDEO]

Jon Stewart interviews President Obama less than three weeks before Election Day in a segment that's equal parts newsworthy and hilarious. [WATCH VIDEO]

Stephen Colbert got ahold of Mitt Romney's planner and reviews his busy schedule for day one. [WATCH VIDEO]

Matthew Fox's latest project is a Mitt Romney biopic on Lifetime.

W. Kamau Bell goes to Brooklyn to see just how fired up Obama supporters (including Hannibal Buress) were after the town hall debate.

Last night on Real Time, Bill Maher released a newly leaked bombshell video of Mitt Romney talking about women.

President Obama and Mitt Romney are like roosters in a cockfight in the cold open of Saturday Night Live. [WATCH VIDEO]
Follow Matt Wilstein on Twitter: www.twitter.com/TheMattWilstein