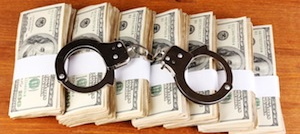 A former Madison County treasurer pleaded guilty eight months ago to orchestrating a scheme to rip-off Madison County residents. Eight months later, Fred Bathon is still ripping off taxpayers.
Despite his conviction, Bathon still receives a monthly pension of $7,506, equaling just over $90,000 per year.
SUBSCRIBE AND FOLLOW
Get top stories and blog posts emailed to me each day. Newsletters may offer personalized content or advertisements.
Learn more