2014: DALEY EXPLAINS Bill Daley offered a unique excuse Tuesday for why he had abandoned his bid for governor the previous day: He was confident he'd win. And he realized that, at 65, he wasn't prepared for the 5- to 9-year commitment winning the governorship would entail. He had plenty more to say too, like his thoughts on Pat Quinn's chances for reelection in November now that he'll almost certainly have no primary opponent. Reboot Illinois' Brendan Bond was at Daley's press conference at the Union League Club of Chicago and has details here.
________________________________________ VIDEO HIGHLIGHTS Daley explains his exit and a few things he learned along the way in these video highlights from Tuesday's press conference. This will go down as one of the more interesting footnotes in Illinois electoral history. ________________________________________ PLAYING CHICKEN WITH PENSIONS A special pension reform committee is expected to introduce its compromise pension reform bill any day now, but Capitol Fax publisher Rich Miller doesn't see a smooth road to passage. "Despite their super-majority status, it'll be impossible for the Democrats to pass a reform bill without significant Republican assistance. Democratic members are just too closely allied with union interests." The politics here, as Miller explains in his column this week, are delicate and fascinating, with Chicago Mayor Rahm Emanuel possibly playing a significant role. Just what we need: more gamesmanship on the biggest fiscal crisis in the state's history. Miller gives a guided tour of the political labyrinth of pension reform here. ________________________________________ SOUND OFF ON PENSIONS! The $100 billion pension crisis has festered for years now as our leaders in Springfield played political games. They need to stop pointing fingers and do the math. Tell your representatives in Springfield, along with Gov. Pat Quinn and the four leaders of the Illinois General Assembly, that you demand a strong pension reform bill that will pull Illinois out of its financial ditch and provide retirement security for public employees and retirees. Use our new Sound Off tool to do it. This is a fast, easy and effective way to send your message directly to the people in charge -- and to encourage your friends to do the same. While you're there, sound off on the other issues in Sound Off as well. • SPEAKING OF SOUND OFF In case you missed it, our new Sound Off tool made its debut Tuesday and gives you a way to take your concerns on important issues directly to those in power in Springfield. Don't know who your state representative and senator are? Sound Off will tell you and direct your message directly to them. Reboot Illinois Chief Operating Officer Madeleine Doubek explains Sound Off -- how it works and why Illinois needs it -- in this blog post. ________________________________________ BET YOU DIDN'T KNOW Bill Brady nearly became governor in 2010 and is trying again in 2014. He's got an impressive official resume, but we've compiled some lesser known facts. Brady is the first in our series of Fun Facts about your gubernatorial candidates. ________________________________________ TOP 10: JESSE JR.'S TREASURES In an effort to recoup some of the $750,000 in campaign money Jesse Jackson Jr. spent illegally on personal goods, the federal government is auctioning off the assets it seized. A dozen of the more interesting items went on the block this week. After a day of bidding, the red mink cape is in the lead. See the whole list here.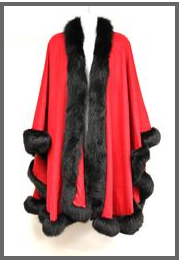 ________________________________________ SOUND OFF FOR SCHOOLS Did you know charter schools get only 75 percent of the state funding that non-charters receive? Does this sound unfair to you? If so, do something about. Use our Sound Off tool to tell your representatives and other leaders in Springfield that all public schools deserve equal funding. Then tell your friends to do the same. Click here! ________________________________________ SCANNING THE STATE Here's what's happening in Illinois today: • 5. Opinion: The Chicago Tribune's architecture critic says every penny of the Capitol renovation, including the expensive doors, was money well spent. (Chicago Tribune) 4. Departing House Republican Leader Tom Cross will make his bid for state treasurer official today. (State Journal-Register) 3. Opinion: The toughest opponent Pat Quinn now has to face is the state's status quo. (Chicago Tribune) 2. A rift at the Regional Transportation Authority has caused the agency to miss the deadline for submitting budget goals for CTA, Metra and Pace. (Chicago Tribune) 1. A Daily Herald investigation reveals that 167 state appointees cost taxpayers nearly $6.9 million. And that number is going to increase. (Daily Herald)
SUBSCRIBE AND FOLLOW
Get top stories and blog posts emailed to me each day. Newsletters may offer personalized content or advertisements.
Learn more