As things stand now, Illinois state government will enter a partial shutdown in one week as Fiscal Year 2016 begins with no state budget in place. Without a budget, the state comptroller has no legal authority to issue payments for the operation of government.
House Speaker Michael Madigan says there is one simple reason why the state is in this predicament: Gov. Bruce Rauner won't work with Democrats to close a $3 billion budget gap (Rauner says it's $4 billion) in the budget sent to Rauner by the House and Senate.
Rauner says Madigan and the Democrats are at fault because they won't pass five reforms Rauner wants in exchange for helping Democrats find new money for FY 2016. (Rauner wants the House and Senate to pass term limits, enact lawsuit reform, make changes to the workers' compensation system, approve a constitutional amendment for legislative redistricting and freeze local property taxes before he'll come to the table.)
Madigan says this approach is out of bounds; that Rauner's injecting "non-budget issues" into budget talks amounts to the governor "functioning in the extreme." Madigan says Rauner needs to operate in "moderation" on the budget.
Madigan held a press conference Tuesday in which, again, he emphasized those points. The briefing was about 20 minutes long, but we've condensed it down to the essentials. It takes only two minutes, perhaps less, to understand the basis of this stalemate.
Check out the two-minute highlights of Madigan's press conference here: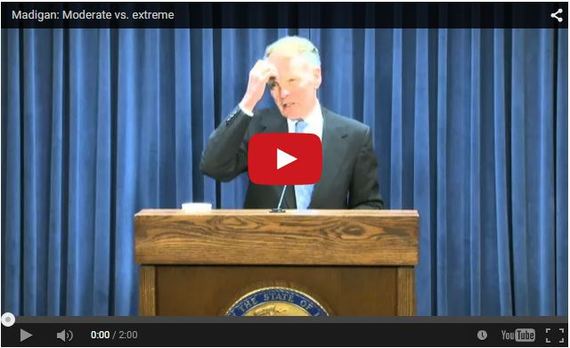 Part of Madigan's budget wrangling has been his insistence on instituting a "millionaire tax." But Illinoisans don't know if Madigan himself would be subject to such a tax, because the speaker never has released his tax returns or fully indicated his financial net worth. Chicago Sun-Times columnist Dan Mihalopoulos called on Madigan to make his case more credible by discussing his finances with Illinois voters. Check out his whole argument at Reboot Illinois.

SUBSCRIBE TO & FOLLOW THE MORNING EMAIL
The Morning Email helps you start your workday with everything you need to know: breaking news, entertainment and a dash of fun. Learn more