So, the holidays are fast approaching. And as a secular progressive, I am up in arms and ready for battle in the War on Christmas. I have a full battalion ready to storm Bill O'Reilly's mansion at dawn. This is war after all.
Despite his well documented "holiday" hypocrisy, like the Parade Holiday Quiz, and Holiday Reading List, Bill has set up a Christmas store with a bunch of great items, such as the "F*ck It, We'll Do It Live!" Coffee Mug.
And a loofah sponge shaped like a Christmas tree.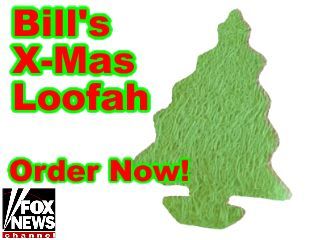 But, no matter what Bill tells you, Christmas isn't just about war and buying things. No, the holiday season is a time where all of us come together and pretend we don't hate each other, if only for a day or two.
Now, there's Christmas, Hanukkah, and Kwanzaa, but being a secular progressive, I want everyone to be included in the forced holiday cheer. And I got to thinking, why aren't there holiday songs for Scientologists? Don't they deserve to be miserable like everyone else?
Well now they can. I proudly present, a new song which is certain to become a time honored holiday standard... The Eight Days Of Scientology.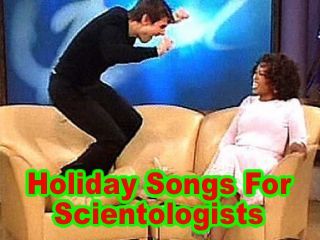 FOLLOW HUFFPOST