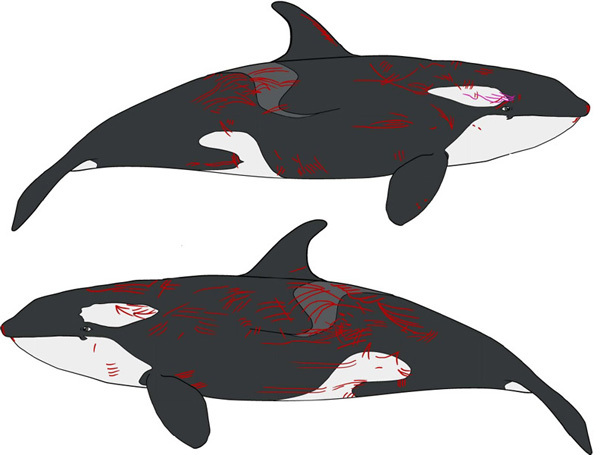 "Rake" marks identified in red. Since her arrival at Loro Parque on the 29th of November 2011, Morgan has acquired an excessive number of rake marks inflicted by other orca.
Visser (2012) Report on the Phyisical Status of Morgan-V1.2
I think the most effective thing we can do right now is spread the word, go to the website freemorgan.org, read about it, learn about Morgan, learn what's happening, don't take my word for it, and then spread the word, there is huge strength in numbers, and we need to communicate to the Netherlands government that this isn't right, it wasn't right from the beginning and it isn't right now, Morgan needs to be free.
FOLLOW HUFFPOST