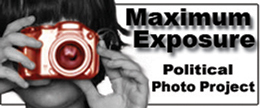 ----------------------------------------------------------------------------------------------------------------------------------------
We've been getting quite a few pictures of various famous faces; in this slide show you'll see governors, a Speaker of the House, and former presidential candidates.
Of course, members of the press--media personalities, pundits, and actual journalists--are as frequently photographed as the politicians they cover, underlining their celebrity status. The mainstream media, of course, has largely ignored this phenomenon. They're simply not paying attention to the attention paid to them! But fear not, Maximum Exposure is watching.
See how many faces you recognize from our celeb-collection. Of course, there are explanatory captions for those unwilling to play the game. Enjoy!
Got photos and videos from Denver? Format images to 400 x 300 pixels and send them with captions to campaigntrail@huffingtonpost.com.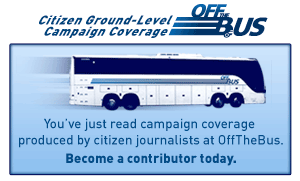 SUBSCRIBE AND FOLLOW
Get top stories and blog posts emailed to me each day. Newsletters may offer personalized content or advertisements.
Learn more