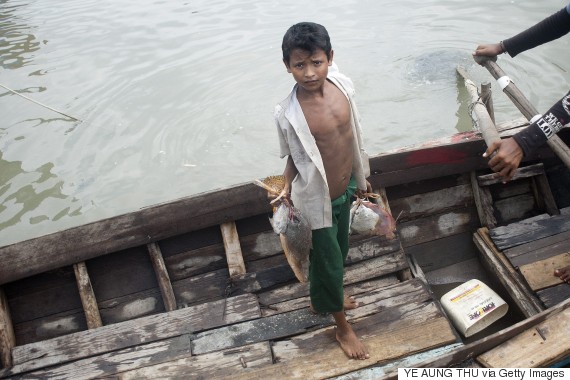 A young ethnic Rohingya Muslim boy holds a fish on a small boat near a jetty at a refugee camp outside the city of Sittwe in Myanmar's Rakhine state. Ye Aung Thu/AFP/Getty Images.
"Her refusal to condemn, or even fully acknowledge, the state-sponsored repression of her fellow countrymen and women, not to mention the violence meted out to them by Buddhist extremists. . . makes her part of the problem, not the solution."
SUBSCRIBE AND FOLLOW
Get top stories and blog posts emailed to me each day. Newsletters may offer personalized content or advertisements.
Learn more