Before the Treaty of Versailles was signed ending World War I, an armistice had been declared on November 11, 1918, ending hostilities between Germany and the Allied nations. As the story is told, the armistice went into effect "on the eleventh hour of the eleventh day of the eleventh month," seven months before the war officially ended. The following year, President Wilson commemorated Armistice Day, which later became Veteran's Day in 1954. The day is a somber reminder of the wars we've fought, a recognition of the service men and women have undertaken, and a time to acknowledge the sacrifices that many of our veterans have made.
The conflicts we are currently engaged in have evolved tremendously since 1918, but they continue to require a commitment from individuals in the name of their country. So we ask, who are these individuals? The infographic below explores that answer using demographic data.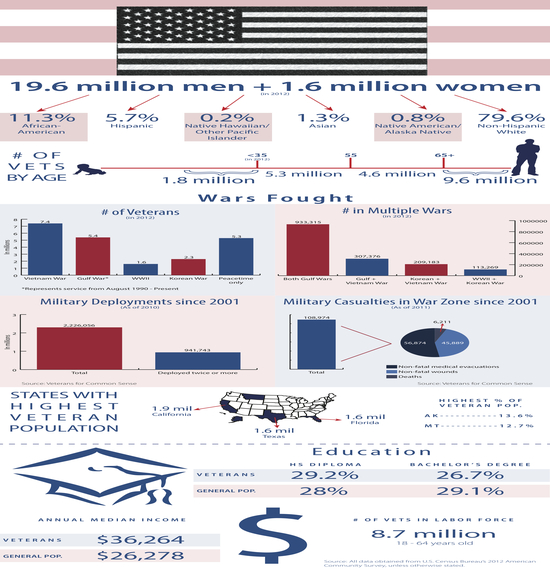 SUBSCRIBE AND FOLLOW
Get top stories and blog posts emailed to me each day. Newsletters may offer personalized content or advertisements.
Learn more