Have you ever thought about where your underwear comes from?
If you're an eco-conscious, socially responsible shopper like me, you probably buy organic dairy and free-range grass-fed meats, as well as earth-friendly dish soaps, detergents, and shampoos. You might also have your fruits and vegetables delivered each week from a local farm. If you're at the far end of the spectrum, you might not purchase leather products. You might even try to stick with (and to) t-shirts, hoodies, and yoga mats made from organic materials.
But underwear, socks, and undershirts? I bet most of us still pick those up at the Gap or Costco.
Unless you know about PACT. I discovered the company two years ago at a party thrown by conscious businessman Chip Conley's Hotel Vitale. As I walked into the bash, a gorgeous woman dressed only in a bikini top and boy shorts handed me a free pair of orange undies.
"That's odd," I thought to myself.
That is, until I got home and tried them on. Not only were the undies sexy, fashionably designed, and comfortable, but also they were, according to the packaging inserts, sustainably made from organic cotton.
The next day, I kid you not, I ordered a dozen pairs of PACT undies to replace my entire current supply. My obsession grew. A few months later, I discovered that PACT had started selling socks, so I replaced my entire sock collection. Then I wrote a fan letter to the founders of PACT telling them how much I think they rock. I got an email back from one of them who agreed to an interview.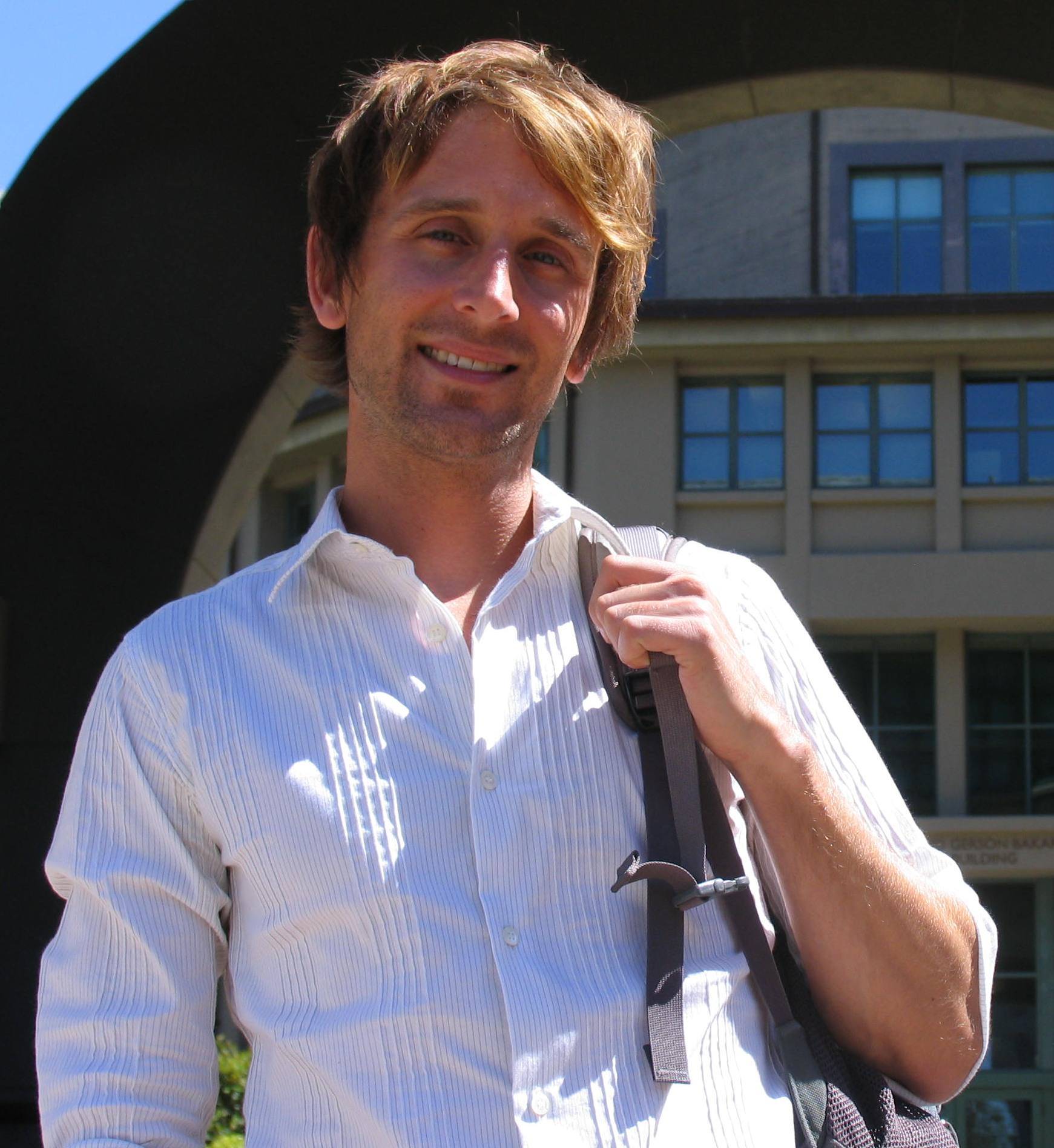 It's the brainchild of 34 year-old Canadian Jeff Denby. Jeff studied mechanical engineering as an undergraduate in Toronto, but realized soon after graduating that his true passion lay in fashion and design. He got an internship at a hot independent design firm in San Francisco that "made everything from forks to furniture."
For the next several years, Jeff traveled to China to visit the manufacturing facilities that the design firm contracted with to have their products made. What he discovered there horrified him. "I can't believe this," he found himself saying time and again.
"Most of us never consider how all those smaller or unbranded everyday products we buy, like can openers and carrot peelers, are made," Jeff explained. "I wouldn't even be able to see across the room in these factories because there was so much silica dust flying through the air. People without masks on worked at grinding wheels with no protection. Plus it would be 100 degrees in there."
Jeff found his inspiration. "We sit in our ivory towers designing beautiful products and this is how they get made," he said. He decided to start a company that maintained sustainable, socially conscious practices from the very start to the finish of the manufacturing process. "I opted for objects like socks and underwear rather than high fashion because it's the stuff that gets used every day that has the biggest real impact on the world."
Furthermore, Jeff saw a clear market need for well-designed, hipster products in this arena. "Everything made from organic cotton looked like some hippie leftover. I thought, 'Why can't you make this stuff cool?'"
When Jeff started his MBA program at UC Berkeley in 2006, he went in as "The Underwear Guy," telling everyone about his plans. Some people dismissed him as weird, whereas others supported his vision. He met his business partner Jason Kibbey. They teamed up with world-renowned designer Yves Behar and started PACT as soon as they graduated.
"We've been working our butts off and eating ramen ever since," Jeff laughed.
Jeff's biggest challenge was to figure out production. Unfortunately, he couldn't make it happen in the U.S., as there is no integrated supply chain for producing organic cotton clothing like underwear and socks. "So I went everywhere looking for a suitable factory: India, China, Peru... Eventually, I found one in Turkey that had expertise in underwear." Their entire supply chain was Global Organic Textiles (GOT) certified, from the agriculture all the way through to production.
But Jeff wasn't content with reading the Turkish factory's literature. He insisted on seeing the entire production process for himself. "They thought I was crazy. But I told them, 'Hey, we're building a brand around sustainability and authenticity, so I want to be sure this is the real deal.'" It turned out that the business owner was obsessed with social responsibility, maintaining optimal working conditions for his employees. And the factory had another advantage: All of the production, including the cotton growing, was regional, taking place within a 100-mile radius. Jeff was pleased and signed on.
I asked Jeff what inspired him. He answered, "We created this brand so we can support and celebrate people who are dedicated to the welfare of the planet and all humankind. I am inspired by the heroic efforts of all the people I meet as I travel who are doing good in the world."
Jeff admits to facing challenges. "It's hard to be a socially-minded, eco-conscious for-profit business because it costs more, plain and simple. Plus you still need to exist in a business climate where not everybody shares your values. Larger companies have systems in place that provide them operational efficiency, and there's no wiggle room for you to change that. For example, all the big retailers we sell to want every item packaged in an individual plastic bag. I ask, 'Can't we just put 50 underwear with the same SKU, same size, same color in one bag?' They say no."
"But the way I look at it," Jeff continued, "it's better to get invited to the party, even if you don't like where the party is being hosted or who is there. Once you have arrived, you can take over the kitchen, invite your friends, and slowly start to change things. You're never going to do that by standing outside the party and peering in on it through the window."
When you crash the party, just don't forget to wear your PACT socks and undies.
Photo courtesy of Jeff Denby.
SUBSCRIBE TO & FOLLOW TRUMP'S FIRST 100 DAYS
How will Donald Trump's first 100 days impact YOU? Subscribe, choose the community that you most identify with or want to learn more about and we'll send you the news that matters most once a week throughout Trump's first 100 days in office. Learn more