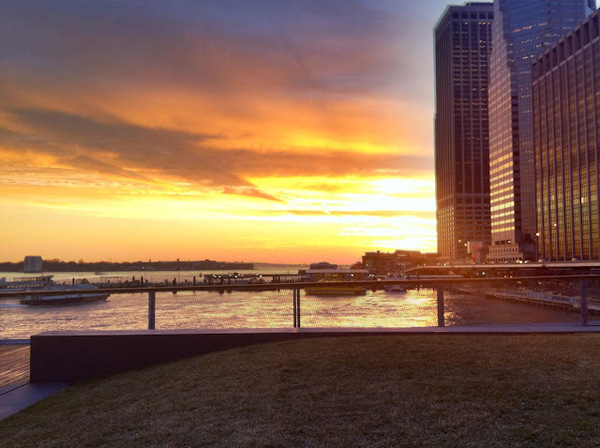 Running along the East River Waterfront this summer has made me observe the community life bourgeoning next to the water. But what really caught my attention is the brilliant design of the recently rehabilitated promenade and the architecture firm behind it, SHoP. Founded in 1996 by five friends from Columbia School of Architecture, the firm is headed not by one starchitect but a group of fortysomething New Yorkers who share and implement in their work a very cool and high-tech efficiency. Perfectly described by Ian Volner in Surface Magazine: SHoP is "a band of amiable pragmatists in a field overcrowded with shallow corporatists, scholastic snobs, and ductile aesthetes."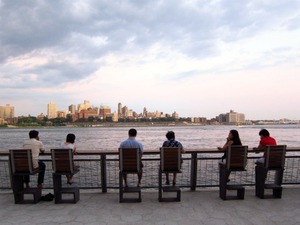 style="float: right; margin:10px">Commissioned by the City of New York, SHoP transformed and revitalized a neglected, inaccessible stretch of land into a renewed area that draws the fabric of the city to the East River. The project has brought an organic openness to the adjacent neighborhoods; tuning out the asphalt madness of downtown and the highways circling the area. The esplanade streaming up the East river includes resting areas with sleek wooden benches, recreational piers and an assimilated landscape, inviting the community life to extend toward the river side. The architects succeed in refreshing lower Manhattan as they have created a pleasant promenade that integrates both the historical layers of the area and its idiosyncrasies today.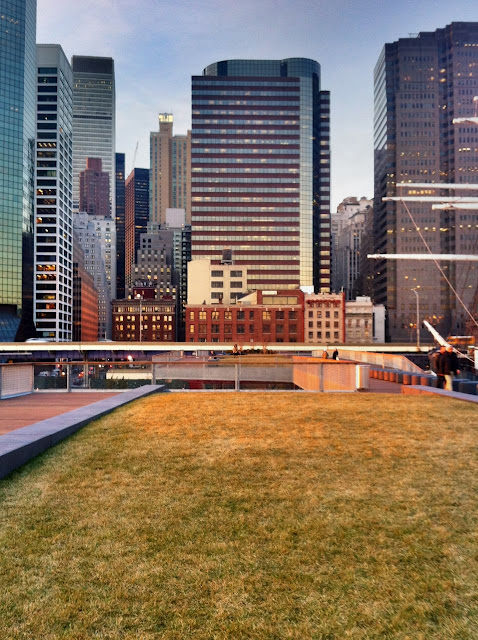 style="float: left; margin:10px">Working as a think tank, SHoP 's business model arises from a desire to work laterally; integrating knowledge and expertise in design, finance, and technology within their diverse team. To that end, SHoP uses a wide variety of computer-aided design technologies to produce innovative architectural forms and to streamline the design and construction process. With their advanced work ethos, the firm has expanded from architecture and urban design into software design, branding, real estate development, construction, and the co-development of new sustainable technologies.

For a comprehensive and thoughtful portrait of this cutting-edge firm, check out SHoP's latest monograph recently released by Monacelli Press: SHoP, Out of Practice.