As the head of a foundation focused on what I consider to be some of the world's most pressing issues -- health, education, and poverty -- I'm constantly aware of the urgency underlying our work. There is not a moment to waste when millions of people's lives and futures are at stake.
This impatience is why I'm happy to be joining Twitter officially today as @melindagates. After all, what's more impatient than a tweet?
People are always asking me how they can help, even if they don't have the support of a foundation behind them. The first thing I tell them is to change their mindset.
Most people associate philanthropy with great wealth. In my mind, philanthropy is not about the money. It's about using whatever resources you have at your fingertips and applying them to improving the world. If you are passionate about helping humanity, then you can get creative about the ways to do so.
Twitter is an example of this -- it is the type of vehicle that allows you to share stories of impact in an instant. I'll be using Twitter to pass along stories that inspire me.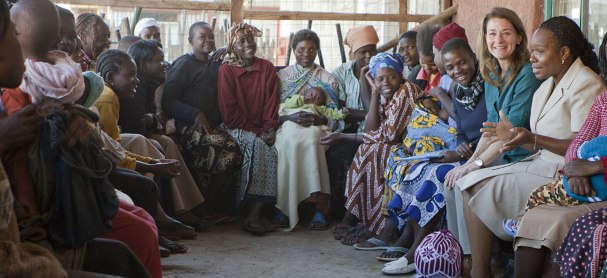 Many of you are already engaged in using social media for social good. I'm grateful for all the leadership that you have shown and encourage you to keep up the drumbeat. You have the ability to influence your peers, and potentially many others. I've spoken in the past about the importance of social networks when it comes to catalyzing change, whether I'm talking with TEDx organizers or young mothers in Korogocho, Kenya. The same concepts apply on Twitter, too.
If I have learned one thing from my life's work, it is everyone's voice deserves to be heard. I'll be speaking up -- and listening -- and I hope that you will too.
This post was originally featured on Impatient Optimists, official blog of the Bill & Melinda Gates Foundation.
FOLLOW HUFFPOST