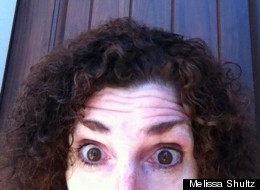 By the time you read this blog post, my family will have gone away and left me home alone for the weekend, then returned -- presumably with tales to tell. Borrowing two expressions frequently heard from the teenagers who visit my house on a regular basis: It feels totally weird and makes me want to LOL. And by that I mean: I have no idea what I'm going to do first, because I am somewhere between giddy and uh-oh.
It's been said that one of the hardest things for someone with unstructured time to do is to manage how they spend it. As a freelance writer with two children, I figured out early on that in order to be productive and to meet everyone's needs, I'd have to develop a routine and stick to it. When my oldest son left for college, my routine was adjusted -- I subtracted a few responsibilities that he soon acquired himself. This weekend, with my husband and youngest son out of town, I will get a glimpse of what life will look like come next fall when both my sons are away at school. Clearly, I'm going to have some time to fill... or to readjust... or both.
So, I listed several ways I might spend my precious two days and nights alone:
I could tap into my domestic diva persona and organize overflowing kitchen cabinets and drawers and photos that nobody looks at anymore.
I could dust all the blinds and ceiling fans.
I could paint the trim in my laundry room.
I could surprise my son and clean his room for him.
I could explore my inner girlie-girl and go window shopping, or try on clothes and shoes for two days straight. Or until I'm hungry. Especially since I know I will get hungry long before the two days are up.
I could have a party. I think we still have our very old, very large, wooden Bose speakers. They use those at parties, don't they?
I could eat out when I want, where I want, any time of the day I want.
I could forgo meals and just eat snacks and drink milkshakes and nobody would be able to hear me slurp those last delicious molecules.
I could give myself a pedicure.
I could spend the weekend at the library reading and not say a word to anyone.
I could pretend I'm in Hawaii at a writer's conference where it's warm and there's a breeze and just write, write, write.
I could take up painting.
Or singing.
Or maybe I could stay in my bathrobe all weekend.
And talk on the phone.
And watch all "The Big Bang Theory" episodes I missed over the last two years.
I could do a little bit of everything, and a big bit of nothing.
I could stop saying I could.
And start saying I will.
From this day forward I will remember to give myself permission to do things that have nothing to do with being a mom and everything to do with me re-discovering how to be me.
And I will learn to be OK with that even if it makes me feel totally weird and want to LOL.
I will.
Join me next Monday for another installment of The Pre-Empt Chronicles, as I transition from full house to empty nest.
Earlier on Huff/Post50:
5 Tips For Empty Nesters With Newly Empty Nests
In the same way that volunteering at your child's school makes you part of a community and helps you make friends with fellow parents, volunteering at your local library, homeless shelter, or with a civic group will immerse you in a new community that includes neighbors and empty nesters.

Did you know that Laura Ingalls Wilder didn't start writing books until her children were grown and with kids of their own? Take advantage of your empty nest and get involved in something that you have wanted to do and previously did not have enough time to do. Take a class, play a sport, or find a hobby.

If you've only ever done poorly paid part-time jobs while the children were at home (or if raising kids for 18 years was enough full time work in itself!), now you've got the chance to have a fresh start. Or you may have an ambition to run your own business -- the 'encore career' movement is rife with fresh faced entrepreneurs over 50. Now is the time to discover what passions live within you and pursue them to the bank!

Now that you're not responsible for getting a kid to school at 8 a.m. five days a week, explore the idea of exploring. Rejoice in the freedom you haven't had in years and see the world. Feel like seeing the pyramids? Versailles? Living in Costa Rica for a year week? Step to it amigo!

If an empty nest means anything, it's privacy. Rejoice in your long-deserved break from acting like a parent and act like an adult. Whether you're married or single, take the opportunity to reignite the sputtering spark in your relationship or get out there and carve out for yourself a love life worth living. It's true what they say, sex IS better after 50.
Follow Melissa T. Shultz on Twitter: www.twitter.com/MelissaTShultz