Emily Gould has come a long way since her stand off with Jimmy Kimmel on CNN. The former Gawker editor, who delivered an unvarnished account of the Kimmel episode and her internet overshares in a 2007 cover story in The New York Times Magazine, has just published a new collection of essays, And The Heart Says Whatever, about life as a twenty-something woman in the digital age. Felicity Loughrey, a regular contributor to The Inside Source, eBay's new style magazine, recently caught up with the blogger turned author. The following is an excerpt of that interview. For the full article, click here.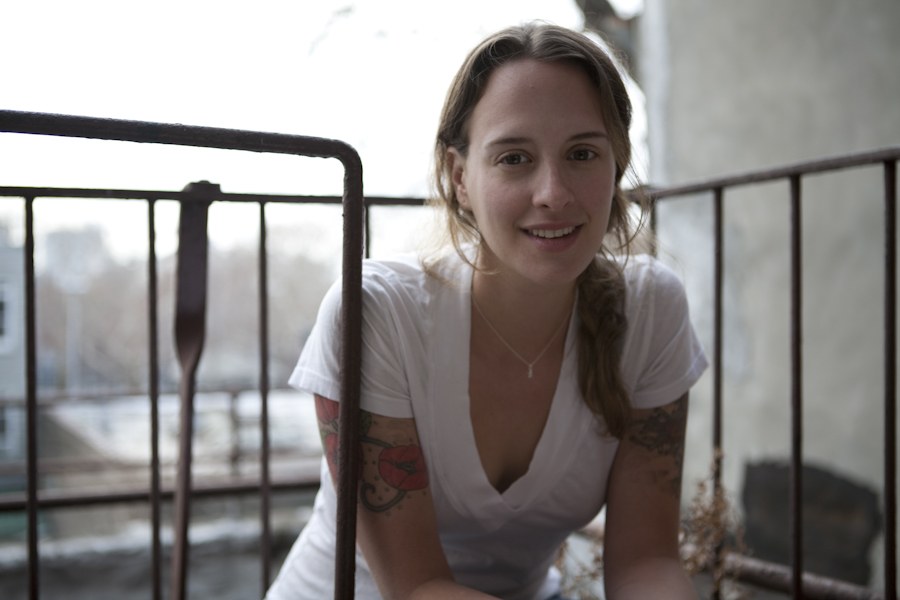 "If one 23-year-old who has a Tumblr and lives in an outer-borough of New York likes my book, well, I'm satisfied," Emily Gould says of her new memoir, And The Heart Says Whatever. In it, she falls in and out of love with a boy in a band and skips between jobs in a bar, at a book publisher and at the Gawker Media empire.
The title is borrowed from the Stevie Nicks song "Think About It," and to say Gould is a fan is an understatement. She's currently searching eBay for old Fleetwood Mac memorabilia. "I would love a Rumours concert tee, really faded and worn out," she says, noting she shops the online marketplace for vintage clothes and shoes after she makes her way "through my usual list of websites and Cute Boys With Cats on Tumblr." Her favorite purchase: "I had a really excellent pair of Frye boots, a specific type that is hand-tooled with heels weighted for horseback riding. They just completely bit the dust, so I spent an obsessive few months on eBay and found a new pair. They were $60 and they usually resell for $200."
Gould, who hosts the culinary web show "Cooking the Books" on Vimeo, is also hunting "a stainless steel saucepan--kind of a boring item, but I recently scorched my old one by boiling water and then forgetting about it and falling asleep. I'm lucky I didn't burn my house down."
Here are a few more items on her wish list: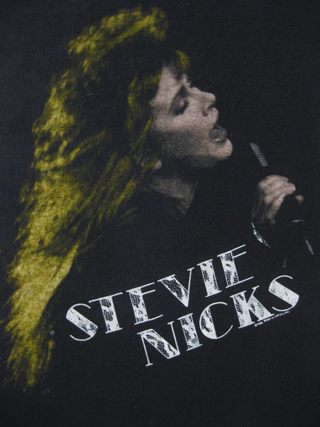 "This is not really my favorite era of Stevie Nicks' hairstyles, but that seems like a minor quibble with this gorgeous item."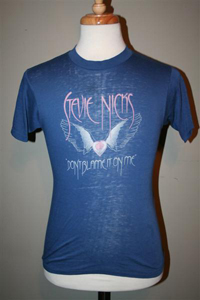 "Dear sweet Lord, this t-shirt is ideal--so perfectly faded. 'Hey, what a great t-shirt!' 'Thanks, I bought it on eBay for $100.' 'You WHAT?' 'Don't blame it on me, blame it on my wild heart.'"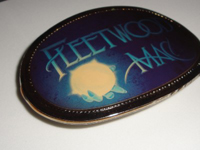 "I don't really have a belt that would suit this Fleetwood Mac belt buckle but I am pretty sure I could find one. It is amazing."
For the full article, click here.
SUBSCRIBE TO & FOLLOW TRUMP'S FIRST 100 DAYS
How will Donald Trump's first 100 days impact YOU? Subscribe, choose the community that you most identify with or want to learn more about and we'll send you the news that matters most once a week throughout Trump's first 100 days in office. Learn more