For nearly 25 years, stylish women have squealed with delight whenever they received one of Temple St. Clair's signature dainty, luxe rock crystal amulets. For fall, the art history buff, whose pieces often look like they belong in the Greek and Roman Art wing of the Met, tapped into the richness of the Persian Empire, the city of Troy and the 19th Century trend towards Orientalism. To wit, she crafts precious rubies and emeralds into modern day Evil Eyes and gold amphoras.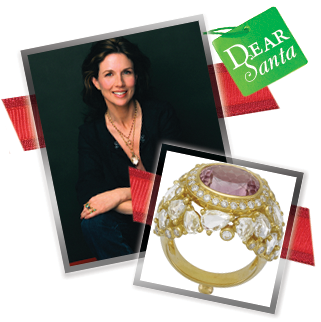 While jewelry can sometimes be a tough find online (how can you really gauge cut, carat and clarity from a tiny picture and a few alt views?), St. Clair has nevertheless found some keepers on eBay. "The first item I ever bid on was a piece of Naga tribal jewelry," says St. Clair. "A bras pendant with the most intricate metal work. Alas, another user also recognized the uniqueness of the piece and outbid me in the final seconds." Undaunted, though, whenever she gets a free second, she searches for more. "I love scouring the site for drawings by Merce Cunningham and Line Vautrin jewelry for my personal collection. I'm also always on the lookout for amazing Moroccan rugs and Murano glass lamps for my home."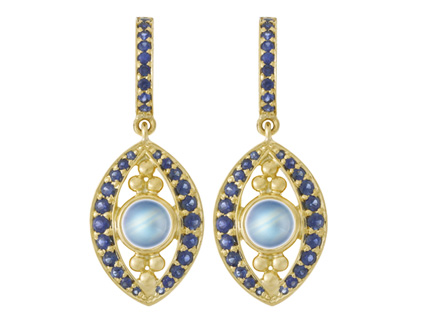 Jewelry by Temple St. Clair
As part of our "Dear Santa" series on what today's top style makers plan to give (and hope to get) for the holidays, shared exclusively with The Huffington Post, St. Clair shared her holiday shopping list and wish list with Nandini D'Souza , a regular contributor to The Inside Source.
What Temple St. Clair Plans to Give (and Hopes to Get) This Holiday Season
GIVING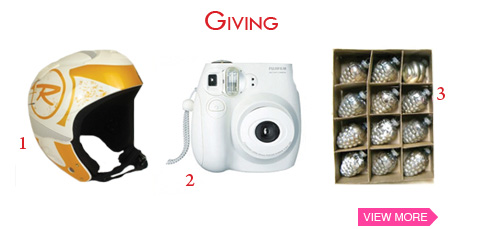 1. Ski Racing Helmet: "New ski racing helmets for my two sons."
2. Polaroid Camera: "Always fun for my nephews."
3. Antique Christmas Ornament: "An Antique ornament tied to a nice bottle of wine for the hostess."
GETTING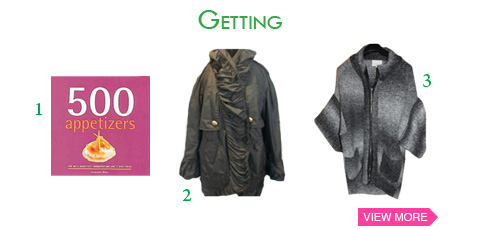 1. Appetizer Cookbook: "A cookbook featuring great appetizer ideas for entertaining."
2. Burberry Prorsum Military Jacket: "I find myself drawn to the military looks this winter--especially those by Burberry Prorsom. I love the coats and jackets and the idea of layering heavier pieces over more delicate and feminine ones."
3. 3.1 Phillip Lim Sweater: "I love the comfy sweater looks from Phillip Lim. Great in the studio and for travel--can never have enough!"

Click here to check out all of the style makers in our "Dear Santa" series (from fashion designers Jason Wu and Tracy Reese to all-star chef Todd English) as we launch them throughout the month.
SUBSCRIBE TO & FOLLOW LIFESTYLE
We're basically your best friend… with better taste. Learn more