Previously this week, we've shared the holiday shopping lists and personal wish lists of fashion designers Tracy Reese and Thread Social. Today, The Inside Source, eBay's digital style magazine, continues our exclusive "Dear Santa" series with The Huffington Post with all-star chef, Todd English.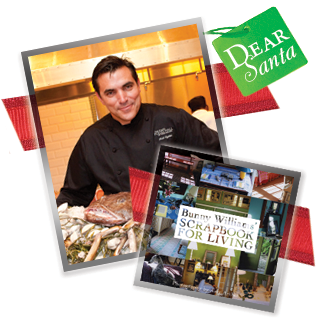 While Todd English started out unassumingly in Charlestown, MA (yes, of Ben Affleck's The Town fame) back in 1989 at a still-standing restaurant called Olive's, these days he's more about big business and celebrity -- along with the art of cooking in the kitchen.
This Culinary Institute of America- and La Côte Basque- trained chef and four-time James Beard Award winner is undeniably a powerhouse. Though he is credited locally with bringing sophisticated flavors to Boston and training other Boston culinary geniuses (including town sweetheart Barbara Lynch), his place is really on the national stage. Today, English owns 24 restaurants around the country, has published three cookbooks and has created a top-rated cookware line. He also hosts the Emmy-nominated PBS travel series Food Trip with Todd English, which wrapped its second season earlier this year. Traveling occupies half his year, which is no shock once you've taken a look at a roster of episodes that includes some serious jaunts: Tel Aviv, the Amazon rain forest, the Peruvian Andes, New Delhi and Tuscany.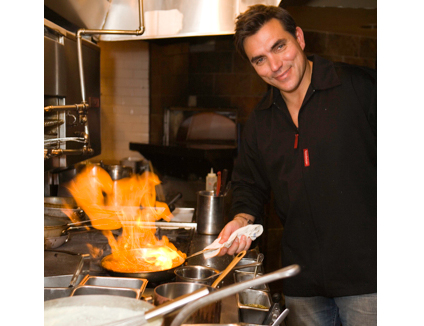 His holiday give and get lists are, not surprisingly, inspired by things he loves (good food, drink and family) and things he longs for (time), with a few surprises thrown in for good measure.
See some of English's picks below, and read more of this article, authored in its original form By Marni Elyse Katz , a regular contributor to The Inside Source, by clicking here.
What Todd English Plans to Give (and Hopes to Get) This Holiday Season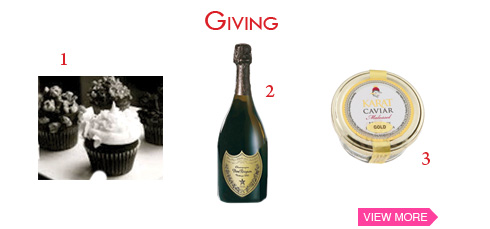 1. Cupcakes: "My daughter Izzy's Curly Cakes cupcakes. They're delicious and always a crowd pleaser."
2. Dom Perignon Champagne: "Bottles of bubbles are always well received and make people happy." English likes Dom Perignon and Krug.
3. Osetra Caviar: "Osetra is the best caviar and goes great with the bubbles."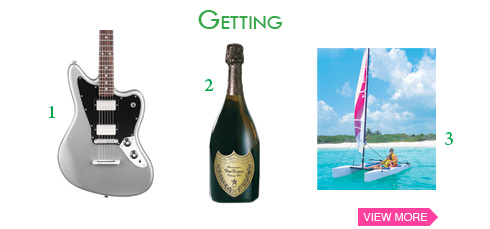 1. Fender Guitar: "A new Fender Blacktop Series Guitar. I love to play."
2. Dom Perignon: "Bubbles for me too, please."
3. Vacation: "A plane ticket to the beach and a week off from work. Whoops, is that two wishes?!"
Come back every day from now until Christmas for more holiday give and get lists, and click here to find them all.
images courtesy of Todd English
SUBSCRIBE AND FOLLOW
Get top stories and blog posts emailed to me each day. Newsletters may offer personalized content or advertisements.
Learn more