This article was written by Bee-Shyuan Chang and originally appeared on The Inside Source, eBay's digital style magazine. To read the full interview, click here and be sure to visit us on Facebook and Twitter.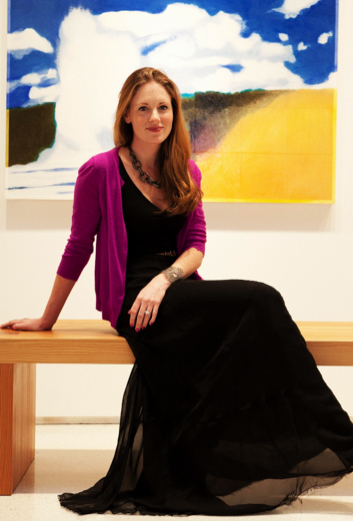 Art Publicist Bettina Prentice
NYC is in the thick of fall art season. Amongst sparkling white galleries, suited up art advisers and the outlandish shenanigans of the art world's enfant terribles are the city's hottest exhibitions. Late October saw the kickoff of photographer Nan Goldin's "Scopophilia" at the Matthew Marks gallery. Earlier this month (and before the art world skips off to sunny Miami Beach for Art Basel in early December), titan dealer Larry Gagosian opened an exhibition to showcase Andreas Gursky at his West 21st Street Chelsea space.
But if shelling out millions of dollars for a famous piece isn't in the cards, there are still plenty of affordable options for the home (and we're not talking about those old movie posters you have left over from your college days).
Here, we catch up with industry power publicist Bettina Prentice, founder of Prentice Art Communications, who has worked with Haunch of Venison gallery and artists such as the legendary photographer Arthur Elgort. She shares buying advice those of us without bottomless pockets can actually use, from artists to look out for and eras you can still get a deal on.
The Inside Source: Who are some buzzy artists in Manhattan at the moment?
Bettina Prentice: I'm happy to say that a lot of the buzz in NYC at the moment is around women artists. Marilyn Minter's show at Salon 94 has been the absolute talk of the town. Marilyn's work is best appreciated in a gallery setting; the work is so lush and sensuous, each individual piece is all the more amazing when shown as a group. I've been hearing a lot of buzz about Alex Olson, who shows with Lisa Cooley Gallery. Apparently she was just picked up for the permanent collections of LACMA and Museum of Contemporary Art Chicago, so I ran out and bought one as fast as I could! There is also a lot of buzz surrounding photographer Claiborne Swanson Frank's upcoming exhibition "American Beauty" at Lu Magnus. She photographed 100 women over a period of a year who were visionaries in their respective industries. I got to preview a few and the resulting images are stunning.
The Inside Source: While avant-garde pieces may do well in the gallery, when looking for affordable art in the home, who are some artists or pieces that would do well?
Bettina Prentice: Prints are a wonderful way to afford work by household names. An Anish Kapoor sculpture would cost an absolute fortune, but one of his radiant etchings is a fraction of the cost.
The Inside Source: When looking to buy more accessible pieces, where do you recommend shopping?
Bettina Prentice: I'm a big fan of Exhibition A and 20 x 200 for gifts. They sell exclusive editions of prints by artists like René Ricard, Hanna Liden and Richard Phillips for only a few hundred dollars. I also work with NADA Art Fair in Miami and always end up scooping up multiple pieces at the fair. The booths are beautiful and really well-edited and many of the artists are emerging so you can buy these artists while the work is still affordable.
The Inside Source: What is an era or period for artwork that may be underrated?
Bettina Prentice: Certain artists in the Arte Povera have been neglected for a long time and smart collectors have been quietly buying work in the past eighteen months.
The Inside Source: What about photography?
Bettina Prentice: I'm a huge fan of fashion photography. Our art collection has some highly conceptual, cerebral pieces that are thought-provoking and intense, so I like to intersperse those works with gorgeous images that make me smile when I look at them. [My husband and I] own work by David LaChapelle, Annie Leibovitz, Roxanne Lowit and Helmut Newton. Also, I just bought an Arthur Elgort (who is a client of mine) from a Vogue shoot in the '90s. The image is so stunning, I can't stop looking at it. I want to hang it in the bedroom so it is the first thing I see when I open my eyes in the morning.
The Inside Source: Have you shopped on eBay before?

Bettina Prentice: I have definitely shopped and sold on eBay! I shop for vintage jewelry mostly, but I have also found rare out-of-print art books on the site. And I sold my car on eBay for a great price! It was a red convertible BMW in amazing condition and super low mileage since it was a summer car. It was sad to part with it, but the person I met on eBay was lovely and the car we drive now makes more sense for an all-season lifestyle.
eBay Picks Inspired by Bettina Prentice's Tips.
Click here
to learn more.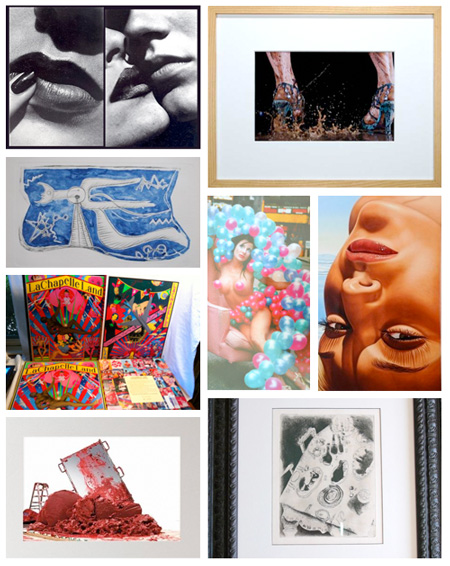 (photo of Bettina Prentice by Sophie Elgort)

SUBSCRIBE TO & FOLLOW LIFESTYLE
We're basically your best friend… with better taste. Learn more