It was an "Antiques Roadshow" starring fashion's finest: Writer Lynn Yaeger and designer Erdem Moralioglu (a master of the refined, flower-printed frock who has just won the prestigious British Fashion Council and Vogue Designer Fashion Fund prize), shopped the Paris markets together during Fashion Week.
She hunted reindeer sweaters; he bought a chartreuse glass bonbon jar and vintage magazines.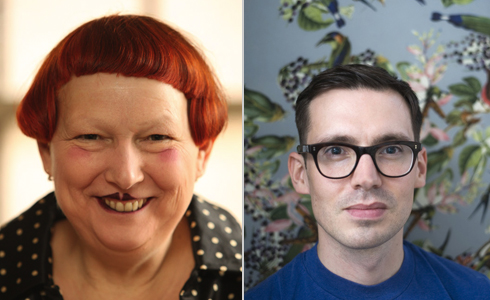 Yaeger caught up with Moraiioglu again recently to discuss his collecting style for The Inside Source, a digital style magazine presented by eBay, where she has also written about her own collections and those of Paper magazine Creative Director, Mickey Boardman, and Simon Doonan, the Creative Director of Barneys, and his life partner, potter/interiors designer Jonathan Adler.
The following is an excerpt from Yaeger's post. For the full article, click here.

"I'm not a collector; I'm more of a hoarder. I go on kicks," explains young British fashion designer Erdem Moralioglu. "You want the complete set -- it's an insatiable kind of thing." Though he insists that his interests lie mostly in printed matter -- "I'm bookish and paperish."
When I ask what he has been up to lately, he says that he recently became obsessed with the 1970s male style guides by Charles Hix, and that, true to his collecting style, he has gone on eBay and amassed a whole roster of these tomes -- works with titles like Looking Good and Man Alive.
So this Hix guy is what you're into now? "Oh, no, I'm over him, completely over him. I've moved on to [photographers] Bruce Weber and Duane Michals. I just bought a Weber book on eBay, but I don't have it yet -- I'm having it sent to my friend in Williamsburg, since I'll be in New York in a few weeks."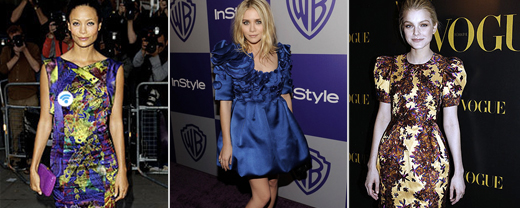 Thandie Newton, Ashley Olsen, Jessica Stam in Erdem (These photos and portrait of Moralioglu provided by Erdem.)