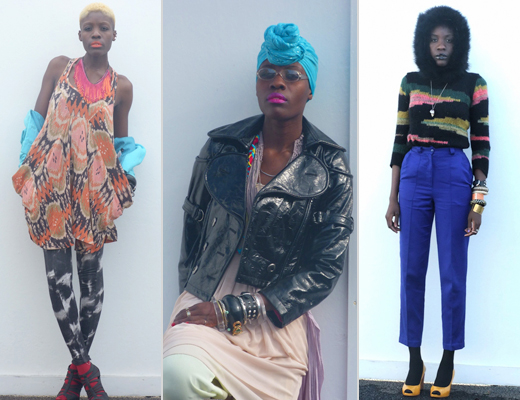 Fashion Blogger and Professional Stylist Marian Kihogo (photos provided by stylist Marian Kihogo)
In the ever-saturated world of fashion blogging, it's difficult to gain traction days. Yet over the past year, London-based stylist Marian Kihogo has caught the eye of British Vogue, French Vogue, Italian Vogue, and Lucky editor-in-chief Brandon Holley, who in her editor's letter, said Marian Kihogo's site is one of the most inspiring in the blogosphere. "Every single reader, comment and piece of press has been nothing but a pleasant surprise," says Kihogo, who styles for music, TV, film and fashion. "The thought that someone out there could be inspired or moved to thought by anything on that site still leaves me floored."
Lauren Sherman, a regular contributor to The Inside Source, eBay's digital style magazine, caught up with Kihogo to find out how her sophisticated and well-curated mix of personal style shots, fashion trend talk, and product features has earned her so much love. Check out the interview below and visit The Inside Source for more interviews with our favorite fashion industry insiders.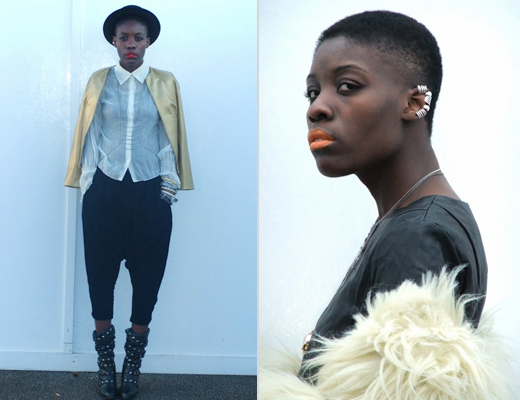 The Inside Source: Hi Marian! So, you moonlight as a fashion blogger, but what's your day job?
Marian Kihogo: Hi Lauren! I style celebrities for events and the red carpet (I happen to also personal shop for some of them), creative consult with brands and work with luxury fashion magazine Push It as an online contributing editor.

The Inside Source: When did you launch the fashion blog, and what was your motivation?
Marian Kihogo: I launched the blog in January 2010. My inspiration was a scrapbook I'd compiled for years. It had a random mix of everything and anything inspiring me -- Polaroids of people who caught in the street, postcards that caught my eye, art prints, images from fashion industry events, parts of editorials that I found particularly memorable, my thoughts on current and past trends, etc. When I lost that scrapbook, I decided to create a sleeker, more concise online version in the form of my blog.
The Inside Source: Part of what you do for a living is shop. Do you search for fashion on eBay to outfit the wardrobes of those who you style?
Marian Kihogo: All of the time! Two of my clients are completely addicted to eBay! We trawl it together. I use it daily in a variety of ways -- to source hard-to-find pieces from past runways and to outfit client wardrobes with vintage Halston, BIBA, Yves Saint Laurent, Ossie Clarke and the like.

The Inside Source: What else do you look for on eBay online auctions?
Marian Kihogo: Everything from Art Deco, old fashion design and photography books to hard-to-find nail lacquer shades, vintage fashion magazines, posters, Perspex jewelry (this is becoming an obsession!), discontinued makeup products and vintage faux furs.

The Inside Source: Do you have any eBay buying tips or tricks? Any eBay search keywords you've found to be particularly useful?
Marian Kihogo: Misspelling has to be my best trick! I've found incredible vintage Versace, Christian Dior and YSL this way. Each of these items went for little or nothing (with little bidding competition) due to the fact they had been misspelled by the seller. Try misspelling your favorite brand names as you search.

Click here to see Kihogo's current eBay wish list.And check out The Inside Source for more interviews with fashion and design industry insiders, and follow us on Facebook and Twitter for even more insider trends, tips and tricks.

Photos courtesy of Marian Kihogo.