This article was written by Lexi Green and originally appeared on The Inside Source, eBay's digital style magazin. To read the story in its original form, click here.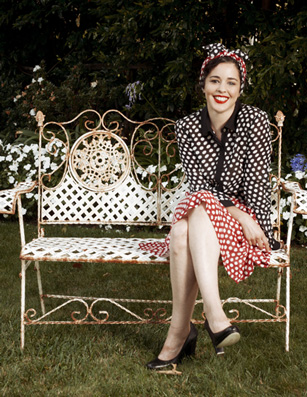 Sustainable fashion designer Carrie Parry just debuted her first collection in February, but she's not as green as you might think. The Los Angeles native has been involved in both the mainstream and eco fashion industries for the past decade. A graduate of Central Saint Martins (the alma mater of Alexander McQueen, John Galliano and Stella McCartney, among others), she worked in design for lines including Marc Jacobs and Jonathan Saunders upon graduation. It was during these initial years that Parry saw first-hand the environmental and social impact that the fashion industry had around the world. She also saw her future laid out before her.
In 2008, with a few fashion years behind her and a desire to do design and do good, Parry began working for Earth Pledge, an environmental non-profit based in New York, where she compiled the company's sustainable fabric library. Parry then went on to the University of Delaware, where, in 2011, she earned a graduate degree in Socially Responsible and Sustainable Apparel Business.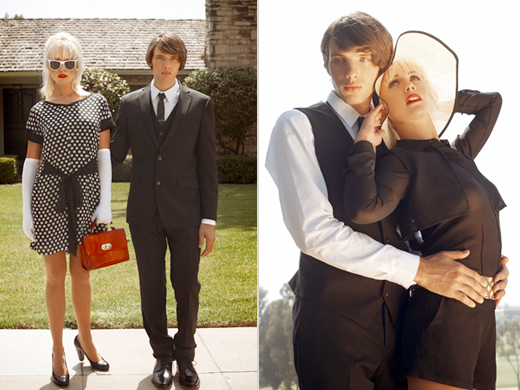 Less than a year later, Parry had created an entire collection of sustainably-made clothing -- one comprised of classic feminine dresses, A-line skirts and suit separates made from nubby fabrics and with plenty of bow flourishes. "I love quality pieces; nothing too trendy," Parry said. "I love items that you can wear while strolling around town, to work, but also transition to evening." Coverage in Marie Claire and Elle helped spread the word on Parry's eponymous line, and Bloomingdales picked it up.
Beyond the fanfare, Parry wants customers to know that she is accountable for her supply chain, and that she knows where all of her fabrics come from. "All of my garments are made locally in New York City," Parry said. "And all of my fabrics and trims are sourced from the U.S.A. and artisan groups from around the world." She also makes sure to use recycled textiles whenever possible. You can even check out all of her sourcing details on her website.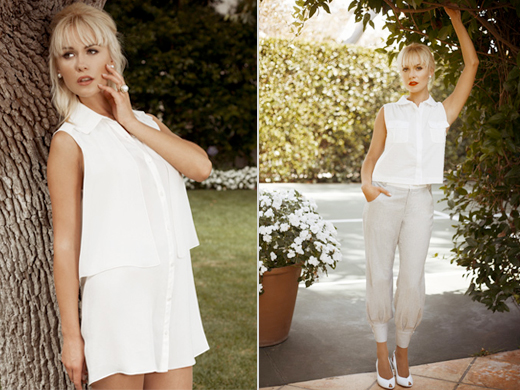 During last month's New York Fashion Week, Parry revealed her spring 2012 line. "My inspiration for this collection was classic Parisian style," she explained. "Like the romance and whimsy of Godard's early 1960's French new wave films, such as 'A Woman is a Woman.'" Her favorite piece? The polka-dot georgette button-down collared shirt she's wearing in the portrait above. "It's a classic piece, hand-block-printed by artists in India," she said. "It adds just the right touch of whimsy, uniqueness, and wearability."
Classic, French and sustainable? We're in.
As for eBay -- since we simply had to ask -- "eBay is great for finding inspiration," she says. "I find great vintage items, and usually my favorite shoes!"
Visit The Inside Source for more inspiration from today's most brilliant designers and fashion industry insiders, and be sure to follow us on Facebook and Twitter.
All photography by Tamar Levine.
SUBSCRIBE TO & FOLLOW LIFESTYLE
HuffPost Lifestyle is a daily newsletter that will make you happier and healthier — one email at a time. Learn more