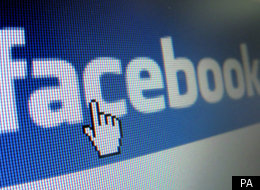 Are you a Facebook power user? Try these advanced tips to making your Timeline extra special.
Share Major Life Events
If you've ever changed jobs, moved to a new city, taken up a new hobby, you now have an easy way to add that to Facebook. Click on "Life Event" in the Composer (where you post a status update). You can choose your Life Event from the dropdown menu, fill out the information you want to share, and post.
An easy short cut to do this is to scroll down the middle line of your Timeline and click the "+" sign to add a Life Event.
Use Your Activity Log
At the top of your Timeline, you'll see a link to your Activity Log which is a private view of all of the stuff you or your friends have ever posted on your Facebook Profile. Use the filter at the top of your Activity Log to filter by type of post or content. From there, you can also change the privacy of each post or decide what you want to feature or hide on your Timeline.
Again, only you can see your Activity Log.
Fill Out Your Map
You can view your Map from the Timeline Views (the menu that appears under your Cover). Your Map shows you every place you have ever checked-in or added location to. We've made it even easier to add a place to any type of post. Keep a log of all of the places you've traveled to by clicking on the location icon in the Composer. You can also do this from your mobile device.
Post Baby Photos
Use the slider on the right hand side of your Timeline to go all the way back until you were born. Add a photo of the first picture you have of yourself. Just like with Life Events, you can also add other baby photos you or your parents have around the house. If you don't have a scanner, use your smartphone to take a photo of the photo and upload it from your mobile device.
View Your Timeline As...
Wonder what your Timeline looks like to someone else? Click on the gear beside your Activity Log under your Cover. Click "View As" to enter a friends name to see what they can see on your own Timeline. It will also show you what your Timeline looks like to someone you are not friends with.