After a tumultuous few years in the housing market, the rules are starting to change -- for the better. Here are seven frequently asked questions about the new 'qualified mortgage' rules and answers about how it affects your mortgage:
1. Who Created Them And Why?
These new rules were released in January 2014 by the Consumer Financial Protection Bureau (CFPB). These are guidelines and regulations make sure that home loans are safer, involve fewer unexpected surprises, and provide regulations on how these loans are serviced.
2. What Is A Qualified Mortgage?
A Qualified Mortgage meets the CFPB standard that a lender must determine whether a borrower will be able to repay the loan -- not just in the short run, but over the term of the mortgage. Meaning , he or she must be qualified to pay the monthly payment both in its initial rate - and at the highest rate that could occur over the life of the loan.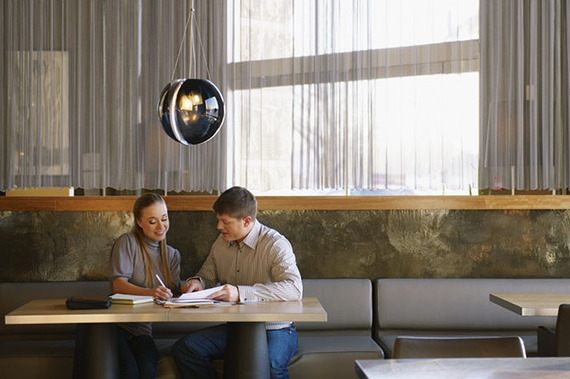 3. How Much Income Will I Need To Qualify?
Your total monthly debt-to-income ratio will need to be no higher than 43 percent. That means that when you add up mortgage payments, taxes, insurance and other debt like credit cards or car loans, that debt total has to be less than 43 percent of your annual income.
4. Are These New Rules A Benefit To Me?
Yes, they are designed to make the loans that are offered safer, with fewer surprises!  For example, there are now restrictions on risky types of loans such as negative amortization loans, interest-only mortgages and artificial up-front teaser-style loans that put so many people into loans that that they could afford initially, but not when the payments later adjusted higher.
Another benefit is limits on some of the costs involved in getting a mortgage, including points and other fees that lenders often charge. Now, the maximum amount can't exceed 3 percent of the size of the loan.
5. Will It Be Harder For Me To Get A Mortgage - And Will Some Homebuyers Be Eliminated?
If you meet these new qualified loan standards, no, it will not be harder to get a mortgage. But yes, meeting these new standardized minimum requirements may be more challenging. This does not mean you or other buyers are going to be eliminated from home buying. The adjustments you can make to help qualify for these standards are: reduce some of your debt in advance of home purchasing, shop for a slightly lower priced home, or plan for a larger down payment.
6. Is This A Good Thing For The Housing Market?
Yes! When you qualify homebuyers and put them into houses they can actually afford, you help to stabilize the marketplace with fewer defaults and foreclosures. In the long run, it will help to regulate that artificial run up of home prices that happened in the bubble -- and will encourage new homebuyers to purchase homes they can safely afford.
7. Once I Become A Homeowner, How Will These New Rules Benefit Me?
Homeowners will now have to receive a monthly statement showing exactly how their payments were credited. If you have an adjustable-rate mortgage, your statement has to tell you in advance when, and to how much, your rate is going to change. Also, if you fall behind in payments , loan servicers will now have to wait four months before starting a foreclosure proceeding. This will give you time to request a loan modification. Once you have a loan modification, foreclosure or short sale help, the loan servicer can't simultaneously move forward with a foreclosure proceeding -- you have the right to assistance from the mortgage servicer to help you with your options!
The Internet has turned me into a hardcore comparison shopper, and apartments are no different. There are dozens of apartment rental sites listing dozens of properties in my hometown. It pays to check out several of these sites when you're looking for a new pad. I mentioned a few sites you should use (and a few you shouldn't) in The Best (and Worst) Apartment Rental Sites. But don't stop your search with your computer. I found my last apartment through a "For Rent" sign in the window. The place was $150 cheaper than anything else I found, and I never saw an online ad for it.

Location is everything in real estate. If you live in the most popular area, you're going to pay the highest rent. But if you move a couple of miles (or sometimes even a few blocks) away, you can get a serious discount. For example, renters in my city (New Orleans) pay about $1,250 a month to live in studio apartments on a trendy street. I live four blocks away and pay $750 a month for a one-bedroom. I don't get bragging rights, but I'm still within walking distance - and I'm saving $500 a month.

I start looking for a new apartment a month or two before I need one. If I find a place I like, I keep an eye on it. More often than not, private landlords lower their asking price if they don't find a tenant within a week or two.

You're locked into your rent as long as you're under a lease. If you sign a longer lease, you'll be locked into the lower rate if the cost of rent goes up. Two years ago, my friend signed a three-year lease on his apartment. Last year, the landlord raised the rent $200 across the complex. By locking himself into a set rate for three years, my friend has saved $2,400 so far.

I am not a haggler, but when it comes to my single biggest expense, I negotiate. It doesn't always work, but if you do your homework - and give the landlord a good reason - he may be willing to lower the rent. (Learn how to haggle here: The Simplest Way to Save on Everything.) Start by researching the average rent in the area. If the landlord is charging more than everyone else, print out a few ads to prove it. Then convince the landlord that he should want you as a tenant. I ask for referral letters from my previous landlords, make copies of my bank statements, and pull my credit report. By showing the landlord that I'm a good tenant - and I know that he's over-charging - I can negotiate a better rate.

I always compare the cost of the rent with the amenities or the utilities that are sometimes included. For example, I recently looked at two duplexes. One went for $775 a month but didn't include any utilities or a parking space. The other rented for $800 a month but included water, trash, Wi-Fi, and an off-street space. Obviously, $775 is cheaper than $800. But when you consider the average water and trash bill in my area is $50 a month, and the average Internet cost is $45 a month, I'd actually save $95 a month by going with the more expensive rental.

If you have a skill a landlord needs, you might get a discount on your rent. My landlord rents a unit to a tenant who also serves as our maintenance guy. In exchange for doing the odd job, he gets $350 a month off his rent. But you don't have to be handy with tools. Landlords occasionally need people to maintain their website, design rental ads, or manage their properties. If you've got free time, offer to trade your services for a discount.

A few of my neighbors have made a quick profit by renting out their place for the night to tourists. Granted, there are some serious downsides to the idea - like your place possibly getting trashed - but my neighbor made $300 in two nights. If you live in a popular city, you could stand to make a profit a few times a year. Just make sure you get your landlord's approval - and ask for a security deposit before you open the door to strangers. If you're a renter, also check out 6 Myths about Renter's Insurance - and How to Save and 9 Ways to Remodel Your Rental Without Breaking Your Lease.
Follow Michael Corbett on Twitter: www.twitter.com/1michaelcorbett