To encourage you further, I'll let you in on a national secret. Until recently, Canadians have actually been quite smug about the stability and inclusiveness of our political system versus the United States. It's true. Despite your stereotype of the friendly neighbour to the North, we are actually quite smug about our political system. We justify this political system superiority by noting:
But maintaining this smug belief has become an increasingly difficult task recently. The last several years have not been good to the Canadian political system and the last few months have been even worse. Today, Canadians are facing an unprecedented crisis in our political structure that actually threatens our ability to proactively handle these troubled economic times.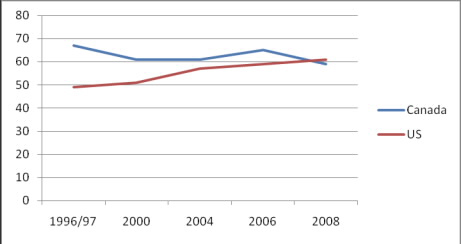 SUBSCRIBE AND FOLLOW
Get top stories and blog posts emailed to me each day. Newsletters may offer personalized content or advertisements.
Learn more