THE TREE OF LIFE ($39.99 BluRay DVD combo; FOX)
PLANET EARTH SPECIAL EDITION ($79.98 BluRay; BBC Earth) -- What a remarkable second act director Terrence Malick has had. He made two truly great films in the 1970s and then disappeared for 20 years. In 1998, he returned with The Thin Red Line and now he seems to be making movies better and faster than ever. The New World came out in 2005 (the extended cut is a glory) and now The Tree Of Life has garnered even more acclaim, with yet another film already in post-production and still another ready to go. As poetic and ambitious as ever, his Tree Of Life focuses mainly on a family in Texas during the 1950s. But it also goes back to the dawn of life on earth through the dinosaurs and into the afterlife. Brad Pitt gives the most restrained and focused performance of his career as a father who expects a discipline from his children that only stifles their love. He's also frustrated in a career filled with setbacks and diminished hopes. Above all, the film captures the sense of joy from children at play better than any other movie. Have backyards and side streets ever seemed so wide open and dangerous and exciting? Malick captures the beauty of life around us with such vivid ease, it's almost surprising he didn't turn into a nature documentary filmmaker. You'll have to go to the films of Alastair Fothergill for similar show-stopping beauty. Planet Earth gets an eye-popping special edition on BluRay. It contains seven hours of new features that almost double the length of the program. It and Blue Planet are the gold standard of nature films; even Malick might be impressed by them.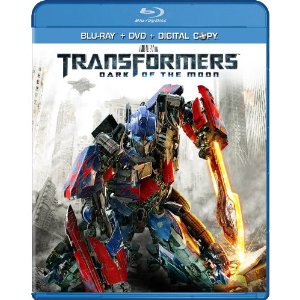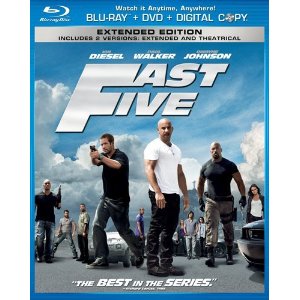 TRANSFORMERS: DARK OF THE MOON ($44.99 BluRay combo or $29.99 DVD; Paramount)
FAST FIVE ($34.98 BluRay combo or $29.98 DVD; Universal) -- You're gonna want the BluRay version of T: DOTM so you can be as overwhelmed with the picture and sound as humanly possible. You certainly don't want to focus on the plot or the characters or the dizzying and confusing action set pieces, each more ludicrous and silly than the last. It's very very noisy and bad, but you keep going so they'll keep making 'em. This has zero special features, so if you need the audio commentary, making-of docs and the like, rent this and wait for the special editions that will presumably come out down the road. Strangely, Fast Five is just as stupid and loud and silly but somehow I didn't mind it nearly as much. If Paul Walker and Vin Diesel ever say "no" to this franchise again, they are the dumbest men on earth.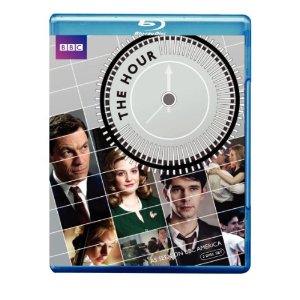 THE HOUR ($39.98 BluRay or $34.98 DVD; BBC) -- What a marvelous setting for a TV show! This BBC six-part drama is set in 1956 and follows a path-breaking news team as they fight the hidebound corporate structure to launch a bold, 60 Minutes style show. It's smart, well written and exceptionally well cast. Ben Whishaw is a marvelous stage actor who proves very appealing here. It's great fun to see The Wire's Dominic West speak with his native British accent and prove so sexy and commanding. A genuine find is Romola Garai as the smart, beautiful woman who is named the show runner only because higher ups wrongly imagined she would be easy to control. So the show had everything it needed. Unfortunately, they added an utterly extraneous and unnecessary mystery with suicides, murder, spies, communists, and the like that becomes the obsession of Whishaw. Happily it ends in a satisfying, not too grandiose manner but the show would have been much better without it. Here's hoping season two lets the show find all its suspense in delivering the news.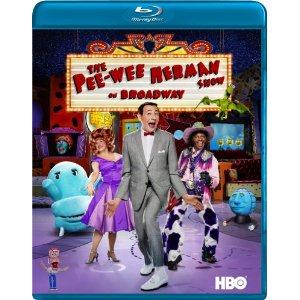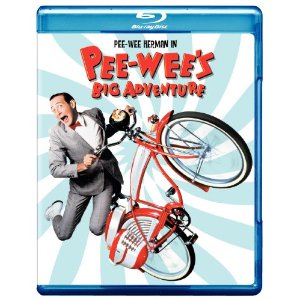 THE PEE-WEE HERMAN SHOW ON BROADWAY ($24.98 BluRay or $19.98 DVD; Image)
PEE-WEE'S BIG ADVENTURE ($19.98 BluRay; Warner Bros.) -- Seeing Pee-wee Herman's TV show brought to life on Broadway was a trippy, goofy-grin treat and the pleasure the audience felt comes across in this live film documenting it. It contains some nice updates, but a good chunk of this is drawn from that very first HBO special that launched Pee-wee into the movies and ultimately Saturday morning stardom. So treat it like an old friend you haven't seen in a while. Sure, he repeats some of the same stories but it's great to see him and hear those jokes one more time. But the peak for Pee-wee (at least to me) remains his very first (and bestest) feature film Pee-wee's Big Adventure. He never did anything better and neither has director Tim Burton. It's out now on BluRay and just as winningly silly as ever. Some people resist his charms, but I don't know how.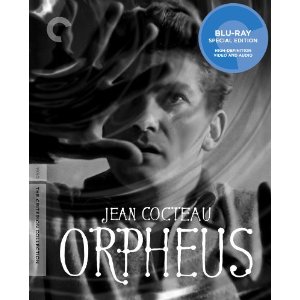 ORPHEUS ($39.95 BluRay or $29.95 DVD; Criterion) My movie friends in the IRAs (an annual gathering that votes on the best films of the year) are preparing for their once a decade vote on the best films of all time. This movie by Jean Cocteau popped up on a number of preliminary lists, when I might have expected his Beauty and the Beast. So the timing of this release couldn't be better, giving me a chance to see this retelling of the myth about Orpheus heading to the underworld to win back his love Eurydice in Cocteau's haunting, dreamlike style. Needless to say, Criterion's BluRay print of this 1950 film is beautiful and filled with extras like a feature length documentary about Cocteau, a 40 minute chat with the director from 1957 and much more. I saw composer Philip Glass's multi-media spin on this tale (a chamber opera of sorts including much dance) and enough time has passed to let me meet it on its own terms.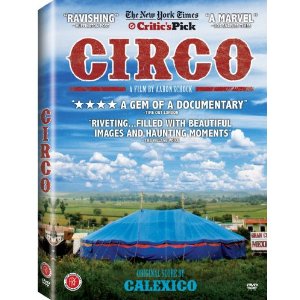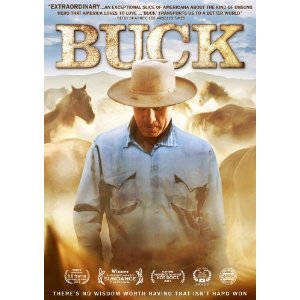 CIRCO ($27.95; First Run Features)
BUCK ($24.98; Sundance Selects/MPI) -- Circo is a treat that hopefully more people will discover on DVD. It has an engaging story about the fading tradition of family-run circuses in Mexico. Director/DP Aaron Schock follows the Ponce family and their Gran Circo Mexico from town to town as they struggle to make a living, with the strain on the ringmaster and his wife growing steadily. Their children are a little wistful about the easy life of other kids who just go to school and play, but the circus is clearly in their blood. Some relatives try to leave but they're so used to the gypsy life that they inevitably come back. All you really need is a good subject to make a watchable documentary, but Circo has much more. Schock has a marvelous eye and creates numerous memorable and unexpected images, aided immeasurably by editor Mark Becker and a marvelously subtle and empathetic score by two members of the band Calexico. It's certainly one of the best documentaries of the year. Buck received a lot more attention thanks to the remarkable story of horse whisperer Buck Brannaman, who was also a performer as a child. His father was viciously cruel and beat his son, but Buck overcame that to become one of the most in-demand horse trainers around, able to emotionally connect with damaged and out of control animals and help them and their owners work together. It was a genuine word of mouth hit. But all it has going for it is Buck's story. As a film, it merely gets the job done. Buck himself makes it worth a look. But the filmmaking talent behind Circo makes that movie worth a second and third look.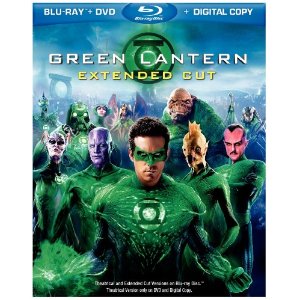 GREEN LANTERN EXTENDED CUT ($34.99 BluRay combo or $28.98 DVD; Warner Bros.) -- If you didn't like Green Lantern, don't worry -- there's even more of it on this BluRay edition. I do wish slapped together extended cuts weren't so common now. But it's great to see a set like this make both the extended cut and the theatrical version available in one set so fans don't have to choose. If you did think Ryan Reynolds embodied Hal Jordan, you'll want to dive into the copious extras running some two hours.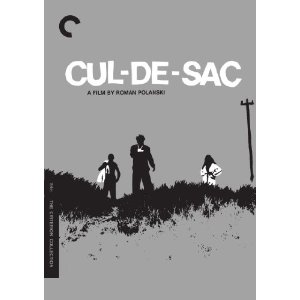 CUL-DE-SAC ($29.95; Criterion) -- With director Roman Polanski poised for more commercial success with his new movie Carnage, it's a good time to explore this almost forgotten part of his filmography. In 1966, Polanski delivered this psychologically tricky tale of an unhappy, isolated couple (Donald Pleasance and Francoise Dorleac) whose home is invaded by rough gangster Lionel Stander. Perverse games of one-up-manship ensue. It appeared right in the middle of films like Knife In the Water and Repulsion (before) and Rosemary's Baby and Chinatown (after), so it's no wonder this movie has been overshadowed. But it deserves reappraisal. This DVD will help and includes a feature length documentary from 2003 and a 1967 TV interview with Polanski.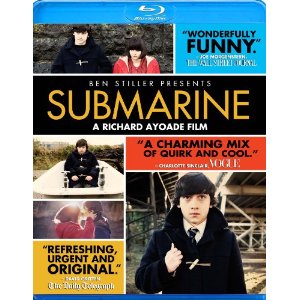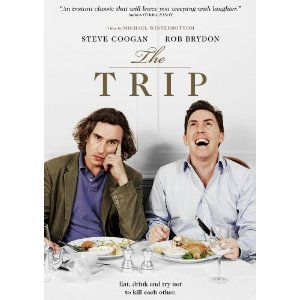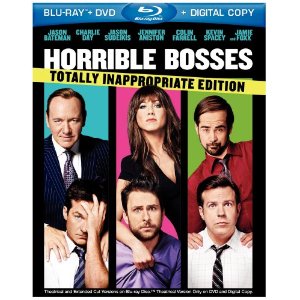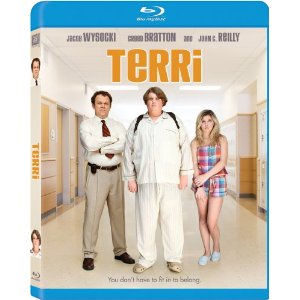 SUBMARINE ($39.98 BluRay or $29.98 DVD; Anchor Bay)
THE TRIP ($24.98; IFC)
HORRIBLE BOSSES ($35.99 BluRay combo or $$28.98; New Line)
TERRI ($29.98 BluRay or $22.98; FOX) -- Here are four flawed movies of interest for one reason or another. Based on a novel, Submarine has a strong visual style. Though the film has more tricks than GoodFellas in telling its tale, the movie is quite faithful to the book while avoiding the more arch moments in favor of genuine emotion. It ends in a lovely manner and would have been even better if it wasn't so clear when characters were being "eccentric." The Trip is a two hour film edited down from six half hour episodes that aired on British TV. You could write a dissertation on why a movie that is one hour shorter than the TV series it came from actually feels longer. Still Steve Coogan and Rob Brydon deliver some wicked impersonations and we'll just have to make do until the series comes out. Horrible Bosses is a tiresome high concept comedy about offing your boss but Jennifer Anniston has a funny bit and I always want Jason Bateman to succeed, even when he shows bad taste. Finally, Terri is a quirky Sundance comedy, the sort that gets good attention there but disappears when released theatrically. But John C. Reilly is invariably appealing in a sad sack way and you can't argue with a movie rooting for misfits. Too bad it's a misfit as well.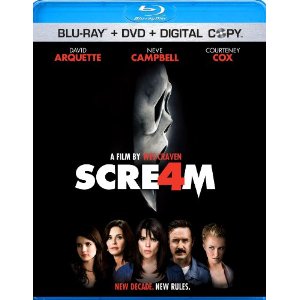 SCREAM 4 ($39.99 BluRay or $29.98 DVD; Anchor Bay) -- Was there any reason to make this? No there was not. Still, there is some delicious irony in the fact that a film based on knowingly mocking horror movie conventions spawned a series just as predictable and formulaic as all the rest. More's the pity.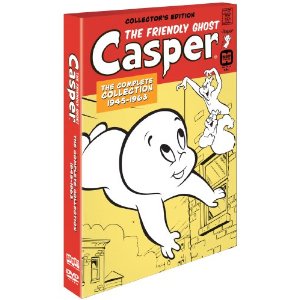 CASPER THE FRIENDLY GHOST COMPLETE COLLECTION ($29.93; Shout) -- As a child, I instinctively shied away from Casper. Harvey comics were "kiddie-ish" and uncool and Casper was far too wimpy and nice and...well...friendly. Even the mean and scary ghosts in his cartoons weren't that scary. Sometimes as an adult the impressions you had as a child are completely overturned. Not here. Casper is still rather dull and tiresome to me, right along with Richie Rich (who I did like as a child) and other milquetoast heroes. But this set does an admirable job of collecting virtually all the Casper cartoons, both the theatrical shorts and the 1963 TV series, along with solid extras and a nice booklet. If you have fond memories of Casper, this does them justice.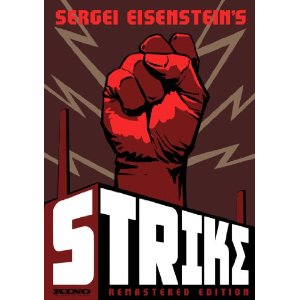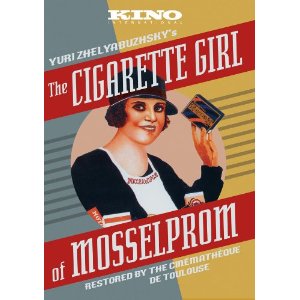 STRIKE ($29.95; Kino)
THE CIGARETTE GIRL OF MOSSELPROM ($29.95; Kino) -- Strike from 1925 is exactly what you expect from Soviet cinema -- socially conscious, workers of the world unite-ish and visually bold. Sergei Eisenstein's first movie is certainly that and it's a worthy companion piece to his even more electrifying Battleship Potemkin. On a visual level, it's tremendous. Remember! As for The Cigarette Girl From Mosselprom, it's exactly what you don't expect from Soviet cinema -- a light comedy. It's not a revelation, but it's pleasant and a fun peek at life in Moscow. Our heroine is being courted by a cameraman, a nutty accountant and an American capitalist. The capitalist doesn't stand a chance. And if SCTV never used that title for a skit, they should have.
Thanks for reading. Michael Giltz is the co-host of Showbiz Sandbox, a weekly pop culture podcast that reveals the industry take on entertainment news of the day and features top journalists and opinion makers as guests. It's available free on iTunes. Visit Michael Giltz at his website and his daily blog. Download his podcast of celebrity interviews and his radio show, also called Popsurfing and also available for free on iTunes. Link to him on Netflix and gain access to thousands of ratings and reviews.
NOTE: Michael Giltz is provided with free copies of DVDs to consider for review. He typically does not guarantee coverage and invariably receives far more screeners and DVDs than he can cover each week.