Music continues to be a genre that shines on DVD thanks to great sound and picture, the ability to jump right to your favorite performance and the wealth of archival material becoming available, from Willie Nelson in his heyday to Ray Charles when he became a huge star in Europe. Here's a roundup of the best releases from the past few weeks.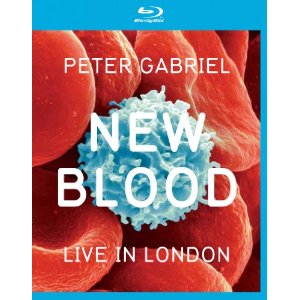 PETER GABRIEL NEW BLOOD LIVE IN LONDON ($19.98 BluRay and $14.98 DVD; Eagle Vision) - Watching older artists turn to orchestral backing is almost a cliche now. You'd never want to see Chuck Berry or the Rolling Stones do that. But for acts like Sting and Peter Gabriel, composers who already work with sophisticated arrangements and non-rock contexts, the combination can be thrilling. This concert by the invariably theatrical Gabriel is a prime example. He doesn't don a sunflower suit as Gabriel has in past extravaganzas, but with deft hand movements and that burnished mahogany voice he is absolutely riveting. The orchestral backing works beautifully with originals like "The Rhythm Of The Heat" and "Red Rain," as well as some choice covers like a sterling rendition of Paul Simon's "The Boy In The Bubble." This isn't an old fogey trying to go "classy;" this is an artist reinvigorating his catalog of songs. Great stuff.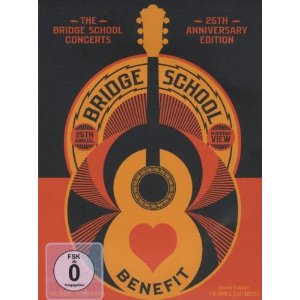 THE BRIDGE SCHOOL CONCERTS 25TH ANNIVERSARY EDITION ($29.99; Reprise) -- Finally! After literally decades of reading about the delightful concerts Neil Young arranged every year to benefit the Bridge School, we're finally getting to see the shows ourselves. This year it was streamed online and now we've got this DVD which contains exceptional performances from a wide range of acts over the years. Bruce Springsteen positively rips apart "Born In The USA" with just him and a guitar, Fleet Foxes are just gorgeous on "BLue Ridge Mountains," Metallica terrific on "Disposable Heroes" and many more. The third disc focuses on the Bridge School and the work they do with physically challenged kids. They could probably release a dozen of these DVDs because the setting and the cause seem to inspire passion and experimentation from the acts. Here's hoping we don't have to wait till the 50th anniversary to see more.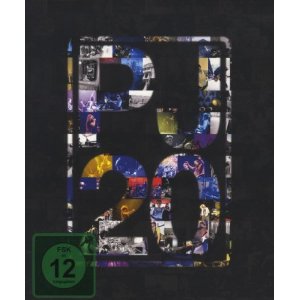 PEARL JAM 20 ($29.98 BluRay at Best Buy only till January 3 or $19.98 DVD; Columbia) -- Okay, super fan and Oscar-winning talent Cameron Crowe delved into PJ's massive catalog of unreleased footage as well as interviewing the band and shooting some new shows to create this lavish portrait of one of the most principled and interesting bands of the past two decades. They're the anti-U2, the artists who ran screaming from the idea of becoming the biggest rock band in the world. Crowe does them justice and fans will definitely want to scavenge for the deluxe editions. Ironically, the group agreed to an exclusive deal with Best Buy on the BluRay edition until January 3 (I HATE exclusive deals) and while any edition contains the penetrating film, the more extras the better so do what you must to find the deluxe versions.
THE BALLAD OF MOTT THE HOOPLE ($26.99; Redeye/Start) My friend Sal of the late lamented record store NYCD (check out his best of the year list here) turned me on to Mott The Hoople and showed they were much more than that glorious glam single via David Bowie, "All The Young Dudes." This love letter to the band charts their crazy history from the early days to a tremendous reunion concert in London in 2009. Ian Hunter's solo albums have great stuff in them too, but this film will send you into those core three or four classic albums from their heyday. Don't take my word for it, listen to Morrissey, Mick Jones of the Clash, Brian May and Roger Taylor of Queen and many others.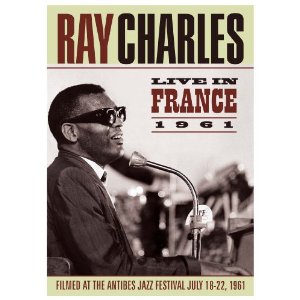 RAY CHARLES LIVE IN FRANCE 1961 ($14.98; Eagle Rock) -- The amount of footage that must still be lying in closets and basements around the world is staggering. how else to explain that for 50 years no one has seen this footage shot for French television when Ray Charles was at a jazz fest in Europe and becoming a big name there for the first time? It's well shot, with choice glimpses of the hip audience setting a nice mood. The sound quality is ok (his piano sometimes seems a little buried) but acceptable and the image quality is good. While it's easily enjoyable, this is not for beginners. It features two sets that repeat a fair amount of music. but for serious fans, this is a fun glimpse at Charles delivering a very typical show, which is to say a very entertaining one.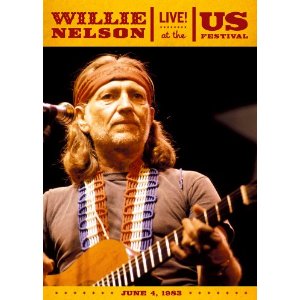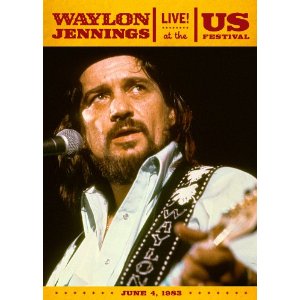 WILLIE NELSON LIVE AT THE US FESTIVAL 1983 ($16.98; Shout)
WAYLON JENNINGS LIVE AT THE US FESTIVAL 1983 ($16.98; Shout) -- In 1983, former Apple founder Steve Wozniak threw a party, a multi-day music festival. Now some of those shows are coming to light. On country day, Willie Nelson headlined and Waylon Jennings was another major act. Both shows are fairly straightforward in presentation. Neither one is brilliantly shot, but by and large they avoid the frantic editing that even then could spoil most any concert film. The sound quality is similarly so-so, but both acts were at stages where their live performances were becoming the most important thing about them. (Commercially, they'd both peaked in 1978 with a duet album and Willie's masterpiece Stardust.) Good fun for the faithful.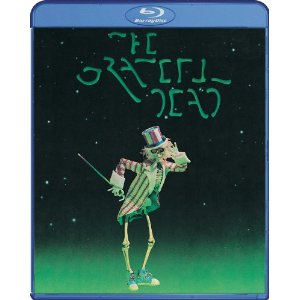 THE GRATEFUL DEAD MOVIE ($24.98 BluRay; Shout)
THE WAVY GRAVY MOVIE SAINT MISBEHAVIN' ($29.95; Docurama) -- The Dead take their own sweet time. They filmed concerts in 1974 and released the concert film three years later. It came out on DVD in 2004 and now it's on BluRay with a second disc on DVD of the extras. The movie looks and sounds essentially the same with some modest improvement to these untutored ears. If you love 'em, you'll love this. If you don't know them, I'd prefer you start with CDs of American Beauty and Workingmansdead. Live concerts of the Dead are not to be attempted by amateurs. The official clown of the Dead was Wavy Gravy, the performance artist/activist who has literally devoted his life to helping others, hence the subtitle of a documentary about his life: Saint Misbehavin'. This well-reviewed film turns a guy that seems at first blush to be a hippie jokester into a genuine force for good that only the churlish could take exception to. His puns are another matter.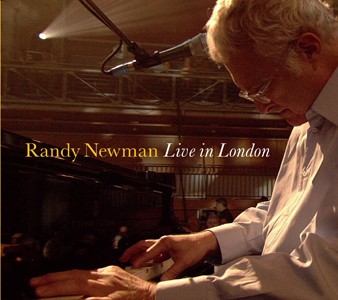 RANDY NEWMAN LIVE IN LONDON ($21 Deluxe DVD/CD; Nonesuch) -- For decades, Randy Newman has been delivering acerbic, funny, pointed albums filled with sterling songs in arrangements far removed from the guitar, bass, drums of most pop acts. The only time I've seen him in concert was on solo piano at Town Hall in NYC (a great show). That's an intimate venue, but some lucky fans in London got to see him in the even more intimate space of St. Luke's, an 18th century Anglican church. Plus he was backed by a full orchestra. Newman is in fine, gracious form, joking and offering asides as he delivers up 25 performances from his voluminous catalog like "Sail Away," "You Can Leave Your Hat On," "Marie" and many more. I think it's the ideal setting for him and this is the best live concert he's ever released.
RUSH TIME MACHINE 2011: LIVE IN CLEVELAND ($19.97 DVD; Anthem/Zoe) -- I know better than to say anything other than praise for Rush; otherwise my friend Brian will kick my butt. For all I know he was at this show, filmed in Cleveland as a tribute to the city that first broke Rush on the radio. This tour features their class Moving Pictures album in its entirety. The DVD also boasts the clever animated shorts that are part of the Rush concert-going experience and needless to say Geddy Lee and his bandmates are the greatest live act in the history of music. Was that strong enough, Brian?
TALIHINA SKY: THE STORY OF KINGS OF LEON ($18.98; RCA) -- This rambling but sincere documentary traces the unlikely path of Kings Of Leon from three sons of a poor traveling evangelical minister to rock stars who reject much of the trappings of the pop industry as eagerly as they rejected the austere world they came from. Fans will savor this intimate film, though it's really only for those who are already won over by KoL albums and live shows.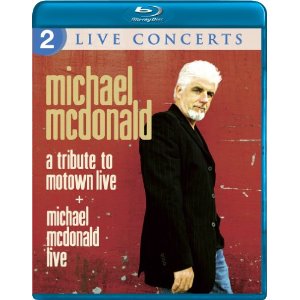 MICHAEL MCDONALD: A TRIBUTE TO MOTOWN LIVE/MICHAEL MCDONALD LIVE ($17.97 BluRay; Image) -- Michael McDonald enjoyed the biggest hits of his solo career with tributes to the music of Motown. No wonder since his distinctive soulful rasp with that peerlees catalog inspired him to some of the most focused and fiery singing of his career. In a concert that is hyper-edited like most concerts of today, McDonald has fun digging into those songs. You also get a second BluRay with McDonald in concert delivering his other classic solo and Doobie hits, making this a no-brainer for fans of the artist.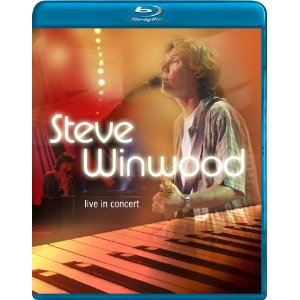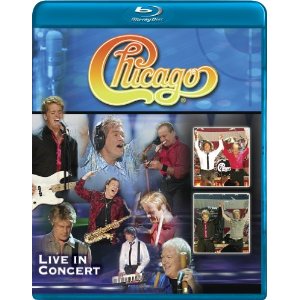 STEVE WINWOOD LIVE IN CONCERT ($17.97; Image)
CHICAGO LIVE IN CONCERT ($17.97; Image) -- Both these concerts come from performances for the TV show Soundstage in Chicago. For Winwood, an hour long set is just way too brief at this stage in his career (it was recorded in the early 2000s and first released in 2004). But at least it's Winwood. Chicago feels more like a corporation at this stage, with so lineup changes it boggles the mind. However, their set is substantially longer at 83 minutes. Both concerts have been transferred to BluRay without any particular upgrades in picture or sound beyond the technical minimum BluRay provides. Strictly for hardcore fans and not even then, really.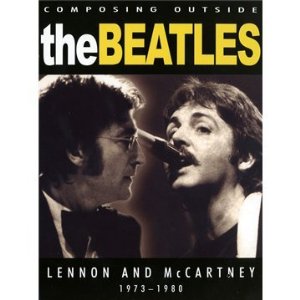 COMPOSING OUTSIDE THE BEATLES: LENNON & MCCARTNEY 1973-1980 ($19.95; MVD/Pride) -- Only the most fanatic of Beatles fans like myself would watch a two hour documentary featuring random acquaintances and rock critics holding forth on John Lennon and Paul McCartney. The fourth in a series, this one looks at their solo works, pointing out the rather familiar tale that John started off strongly, but then Paul came into his own with Band On The Run and yet John was flowering with Double Fantasy when his life was cut short. You're hard-pressed to glean any new info out of it though the random brief clips might give you a glimpse of something you haven't seen before. Anthology it ain't but it is something to watch until the George Harrison documentary gets released on DVD.
Thanks for reading. Michael Giltz is the cohost of Showbiz Sandbox, a weekly pop culture podcast that reveals the industry take on entertainment news of the day and features top journalists and opinion makers as guests. It's available for free on iTunes. Visit Michael Giltz at his website and his daily blog. Download his podcast of celebrity interviews and his radio show, also called Popsurfing and also available for free on iTunes. Link to him on Netflix and gain access to thousands of ratings and reviews.
Note: Michael Giltz was provided with free copies of the DVds and BluRays with the understanding that he would be considering them for review. Generally, he does not guarantee to review and he receives far more titles than he can cover.

SUBSCRIBE TO & FOLLOW ENTERTAINMENT
HuffPost Entertainment is your one-stop shop for celebrity news, hilarious late-night bits, industry and awards coverage and more — sent right to your inbox six days a week. Learn more