Transportation has a huge impact on the environment, and figuring out ways to make mobility greener and cleaner is at the top of the priority list. Lets have a look at some of the green(er) car news items from the past week: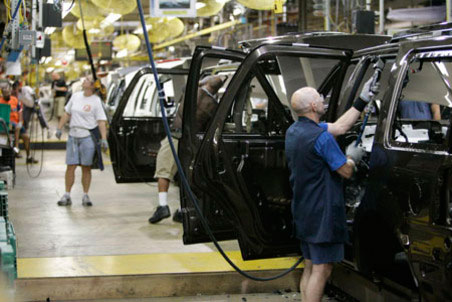 Ford finally figured out which way the wind is blowing and has decided to invest $75 million to retool its Michigan truck plant so that it can produce small, fuel-efficient cars. "The plant will begin converting its body shop in November when the tooling and equipment specific to the Ford Expedition and Lincoln Navigator will be disassembled and transferred to Kentucky Truck Plant [...] in the interim, 1,000 employees will be transferred next door to Wayne Assembly Plant where a third crew will be added in January to accommodate increased production of the hot-selling Ford Focus"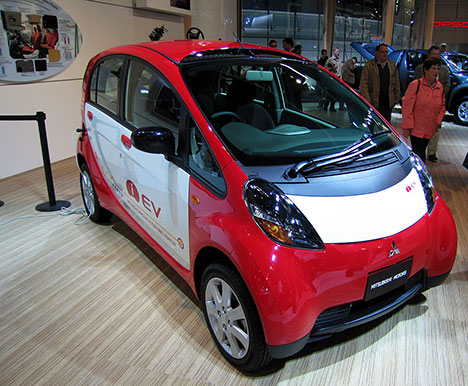 Mitsubishi has announced plans to make 2,000 i-MiEV electric cars in 2009, and 4,000 units in 2010 before acceleration mass-production to a higher volume. "Most of the vehicles will be sold in Japan for some ¥3 million (US$27,530) each." They should cost less than that when they make it to the US, where there are already some small EV fleets being tested.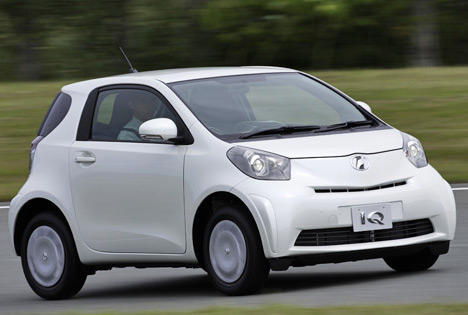 Toyota is getting ready to release the iQ microcar in Japan in October and Europe in the following months. The Toyota iQ is the smallest 4-passenger car in the world and should get in the mid 50s MPG, all of that for about $13,000. No official plans to bring it to the US yet, but I think it would do well in urban areas.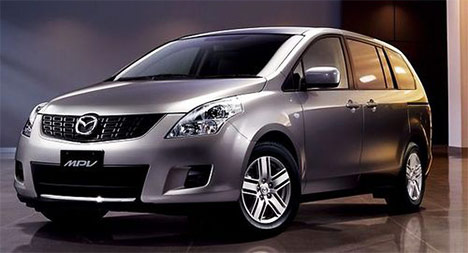 Rumors are that Mazda is working on a rival to GM's Volt. The Mazda series hybrid would use a gas engine to generate electricity to charge batteries, but it would always be electric motors turning the wheels (unlike the Prius). This could mean that Ford, who owns a significant portion of Mazda, will also use this technology.
Apparently, Mazda already has a prototype in a Mazda 5 MPV that uses a rotary engine (like the RX-8).
FOLLOW HUFFPOST