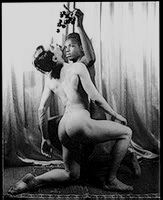 Young, black, gay: in Akron, Ohio, what a lifeline learning from books, by Faith Berry,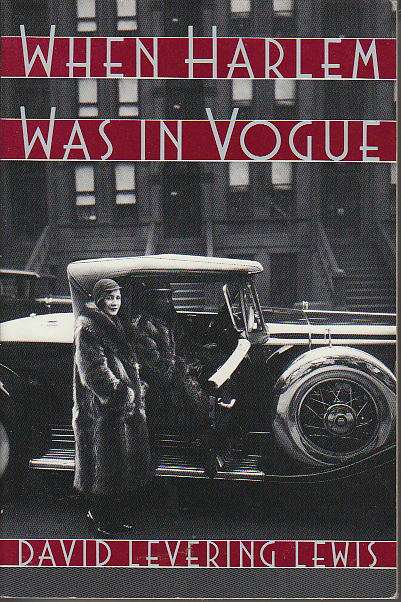 David Levering Lewis, and Jervis Anderson,
that Langston Hughes had also been gay.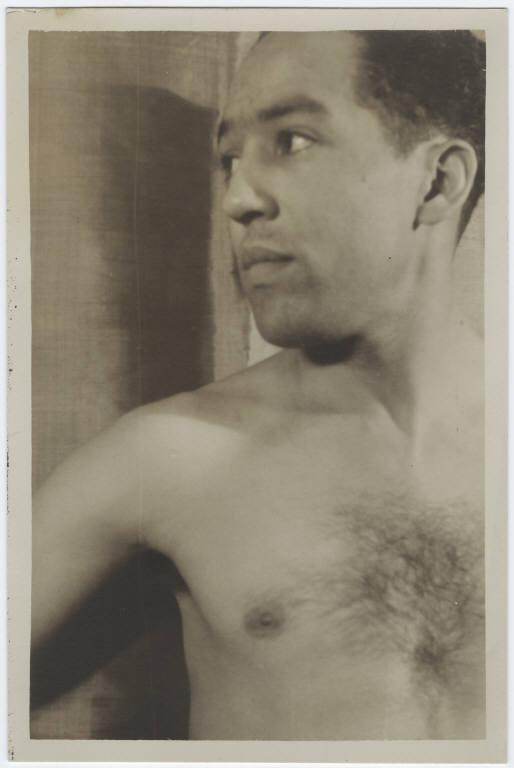 If the most important aspect of history is being able to go back in time to discover oneself, for the marginalized---for blacks, Latinos, gays, women and others---heretofore, such searching has usually been a relative challenge.
Speedily, the world changes. For the first time the United States selected a black man to become President.
Yet in the same election, in California, disproportionately, African Americans helped pass a ballot initiative meant to curtail the civil rights of fellow citizens.
They were not motivated solely out of mean-spiritedness or hate, any more than the Dutch capitalists of long ago who sold Africans into slavery. Neither were English pioneers displacing "Indians," nor those Germans who facilitated the persecution of Jews always, inherently evil.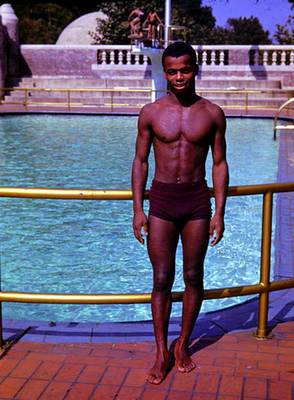 Provided the proper circumstances, indulging a widespread ignorance of each other or our irrational fear of difference, any and all of us might willingly act just as prejudicially.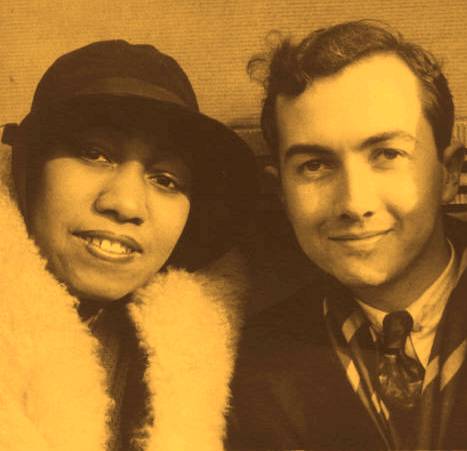 Fashionable Harlem Entertainer Gladys Bentley and artist Prentiss Taylor, ca 1935.
"Gays", Colin Powell has insisted, for instance, "wrongly try to compare themselves to blacks. Their mistake is that we don't choose the color of our skin...", he said.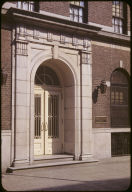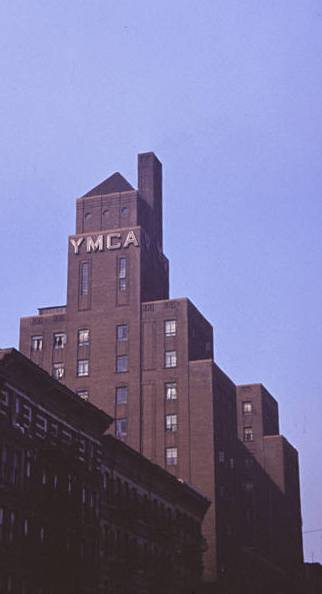 Harlem's popular YW and YMCA's, ca 1937
With arguments often eerily reminiscent of old rationales for black oppression, gays and lesbians remain openly, legally and even, 'righteously', discriminated against.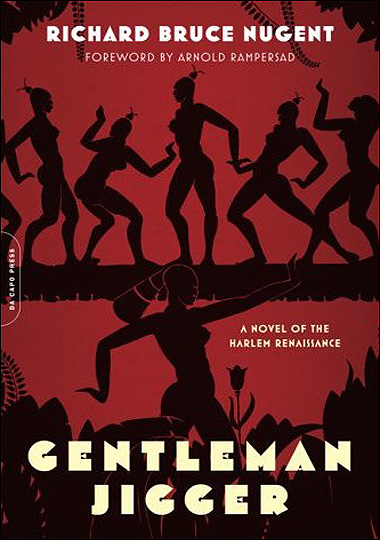 For gay or lesbian African Americans then, knowing ourselves, making ourselves and our extraordinary history known to others, as much as with blacks in general, becomes a key component to liberation.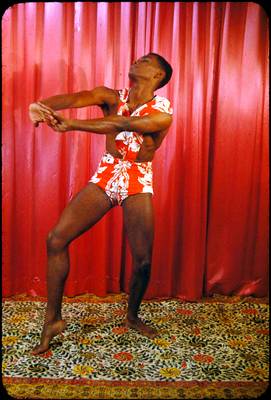 The film festival, Homo-Harlem: A Cinematic Retrospective Friday, June 19th-Saturday, June 27th, sponsored by the Maysles Institute Cinema at 343 Malcolm X Boulevard in the Harlem section of New York City, 212-582-6050, is overdue recognition of this distinguished accomplishment. An exceptional aspect of this special 40th Gay Pride celebration will be a series of walking tours exploring some of the surviving haunts and onetime homes of Harlem's "intelligentsia", who folklorist Zora Neal Hurston dubbed "the Niggeratti", culminating with a 'low-down' after-party at an uptown hot-spot!
Who today remembers Ebony Magazine's elegant and passionately heterosexual Society editor, Gerri Major? A formidable Chicagoan, she first blazed onto the New York scene in the early 1920's, as Geraldyn Dismond. Through breezy columns documenting Harlem high-life in the Inter-State Tattler and as a radio personality, she captivated a large segment of the nation's hardworking black masses. With great flair Mrs. Dismond reliably revealed to her audience both high-jinks and heartbreak in a black world they might otherwise have hardly suspected of existing.
Never was this truer than February 22, 1929. That was only the second occasion on which she reported the all-black Hamilton Lodge Odd Fellows' benefit fancy dress ball. This was an outré annual spectacle which Geraldyn Dismond maintained had been going on for over 50 years!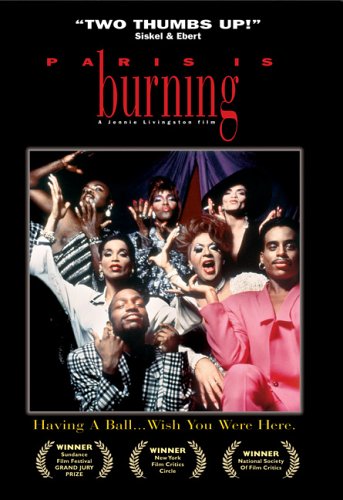 "The greatest joy in life is to be able to express one's inner self. The second greatest joy is to be able to mingle with one's kind. The third greatest joy is to receive the plaudits of one's fellows. And thereby hangs the success of the Hamilton Lodge dances which for sixty-one years have thrilled and entertained the most blasé of New York... gowns of all descriptions, jewels, feathers and beauty beyond words. But above and over all, a spirit of abandon, hilarity and camaraderie that fired the imagination and made for a true fiesta. Of course, a costume ball can be a very tame thing, but when all the exquisitely gowned women on the floor are men and a number of the smartest men are women, ah then, we have something over which to thrill and grow round-eyed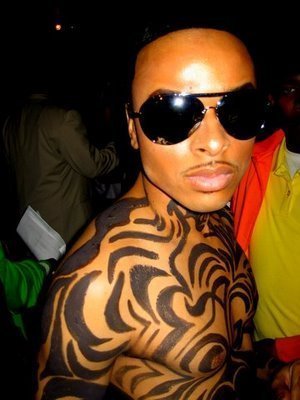 ...Never no wells of loneliness in Harlem..."
Unbeknownst to most Dismond fans, many of the celebrated "spectators," whether black or white, at this spirited frolic, semi-public figures like Gertrude Vanderbilt Whitney or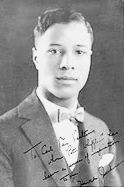 Harold Jackman, called the 'handsomest man in Harlem',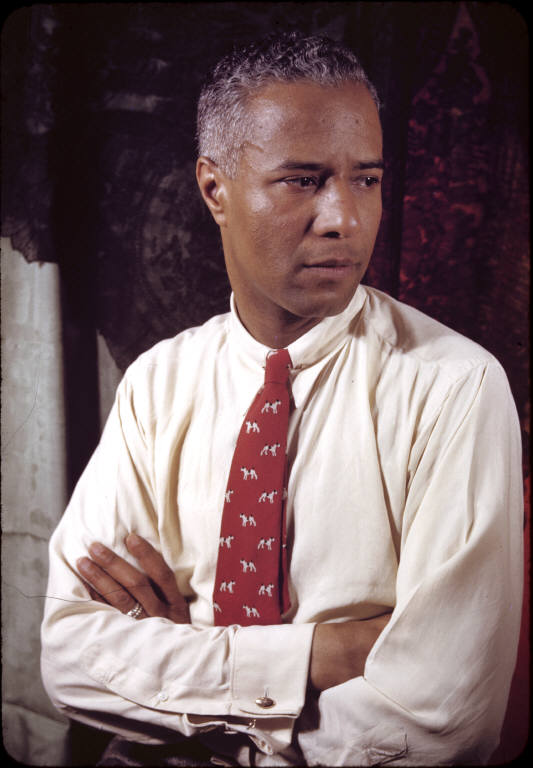 who appeared to the world to be mere amused bystanders, of unimpeachable "respectability" -- were themselves "in the life."
So, if it's true that lesbians and gay men have always played a prominent role in the advancement of Harlem's cultural life, apart from occasionally dressing up, or mildly ridiculing those who did, just what was the nature of their involvement and what was its extent or impact?
It all started just before the "Jazz Age," the exuberant and decadent "Roaring Twenties". This was a period like none before. As disillusioned by the "Great War's" racial bias and useless carnage as by the Volstead Act's hypocrisy, young Americans, ripe for rebellion, ready for a good time, headed to Harlem. Those like them have come ever since.
Blacks came here to live in our own distinct city within a city, "as big as Rome," the "largest Colored settlement in the world."
Using local slang for the policy that even in Black Harlem restricted "Negros" to theatre balconies; novelist Carl Van Vechten dubbed the community "Nigger Heaven".

Carl Van Vechten, with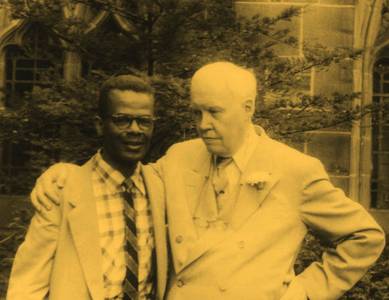 Glenn Carrington at Yale in the 1950's


For Gay, but twice married Van Vechten, Harlem became a neatly compartmentalized home away from home.
Most whites, however, at first were only "slumming," venturing uptown in hot pursuit of "a marvelous dark continent a dangerous jungle" of drink, drugs, sex and music. Or as critics often said of them, tourists "come to Harlem in order to give their morals a vacation."
Nonetheless, between drinks and dances, some Blacks and Whites, artists or intellectuals, students and socialites, started a fashion for non-clandestine interaction, a nascent form of racial equality and integration.
Determining that there was nothing more subversive, self-satisfying, or fun, they defiantly became friends and lovers.
Boasting an attitude of tolerance, progressive politics, and an appreciation for novelty, amongst this coterie of high achievers Homo-Harlem evolved and flourished. Making Harlem into a kind of hub of the universe, or as dance impresario Lincoln Kirstein said,
"an arrondissement of Paris,"
a long list of eminent downtowners sought and often found, over the decades, in uptown's shadows
"the only authentic elegance in America."
How fortunate it's been to have Homo-Harlem's past related to me by some of the very people who lived it. At first even I asked, why would 85 or 90-year-olds fear revealing who they are? What trauma makes someone still reticent regarding the story of friends and companions long dead?
Until one realizes how by being themselves, many were entrapped and arrested; how others, unknowing, frequently contracted STDs, largely because of their era's bigotry, such caution is hard to understand.
But, knowing is everything. So it's knowledge that provides patience when an informant says of yesterday's intelligence, "I never said that." Only sure awareness of mortality, not just of themselves, but of any possible memory of an all-important aspect of who they were, causes some to relent.
Laying bare their life "in the life, photographer Marvin P. Smith,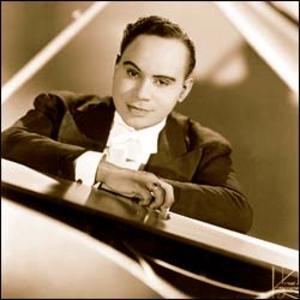 Singer David Wilson, organist David Fontaine,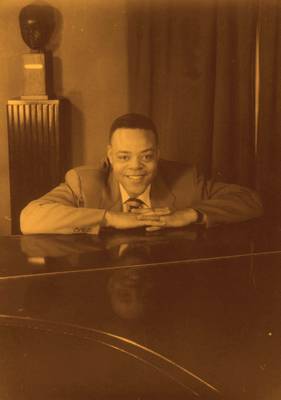 concert pianist Jonathan Brice
, singer Freddie Hamilton,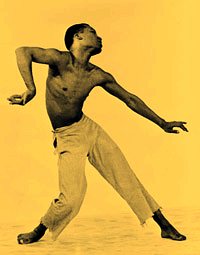 dancers Walter Nicks
and Joe Nash, postal administrator Warren Stevens,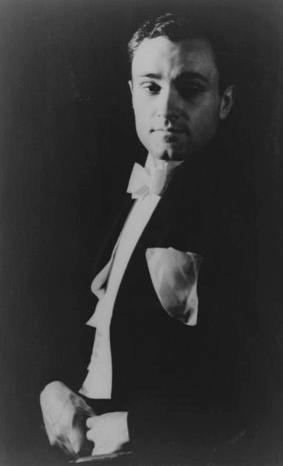 architect Philip Johnson,
social worker Sophie Johnson Charles, and many, many others presented me with a wonderful gift to help inform future generations.
Their message is that it's OK to be yourself -- put another way is, that it's all right and possibly even beneficial -- for non-Gay people to know, admire, or love gays and lesbians too.
The accomplished lives and often intriguing exploits of Homo-Harlem's denizens remain highly amorphous to most.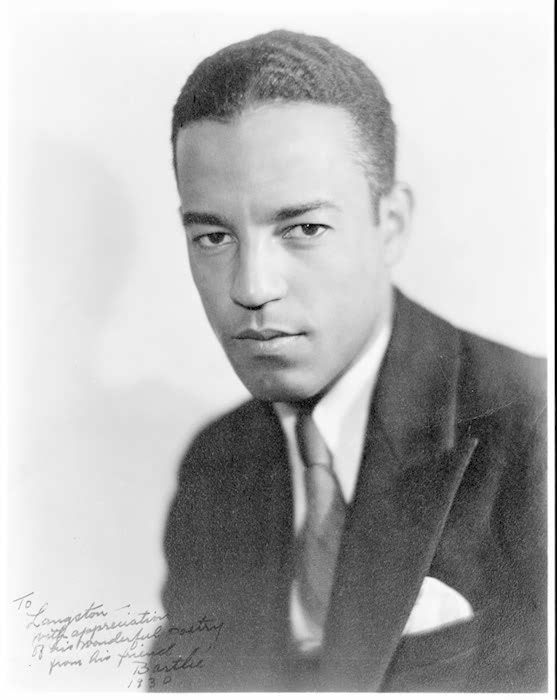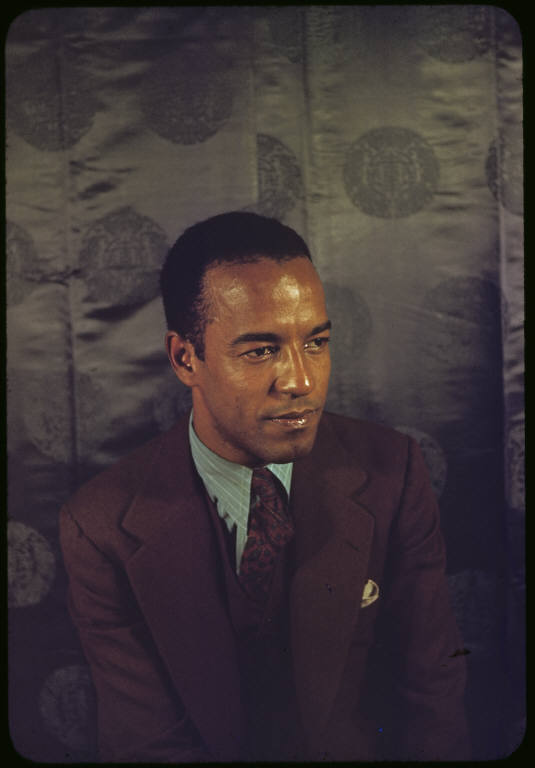 Even a great sculptor like Richmond Barthe is only vaguely remembered.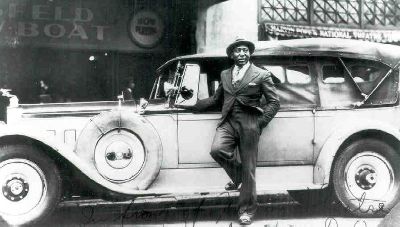 If Jules Bledsoe, Harlem's great operatic star is all-but forgotten, then imagine the even more obscure fate his youthful conquest, Robert Lee Grey, a lowly Pullman porter who thanks to exposure to this sophisticate aspired to a Columbia University education.
No movie exists to explain a threatening letter from an irate Bledsoe to the
Amsterdam News's
mischief-making gay columnist Bill Chase. None illuminates the importance of bon vivant Glenn Carrington's role in New York's intellectual life, or that of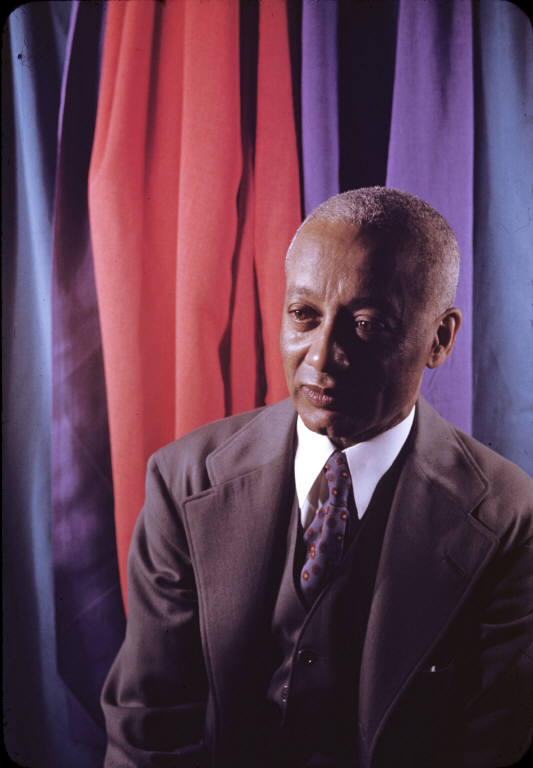 philosopher-educator Alain LeRoy Locke, poet Countee Cullen, novelists Wallace Thurman or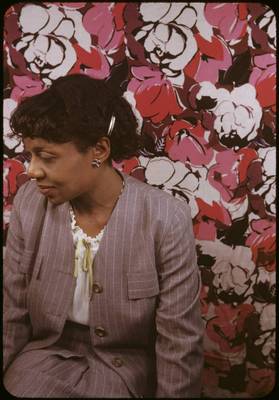 Dorothy West
,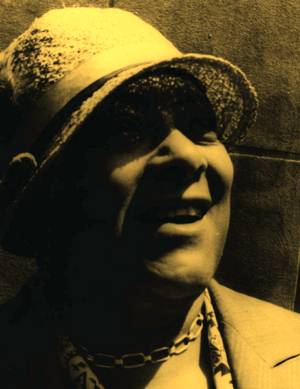 performers Georgette Harvey
,
Jimmie Daniels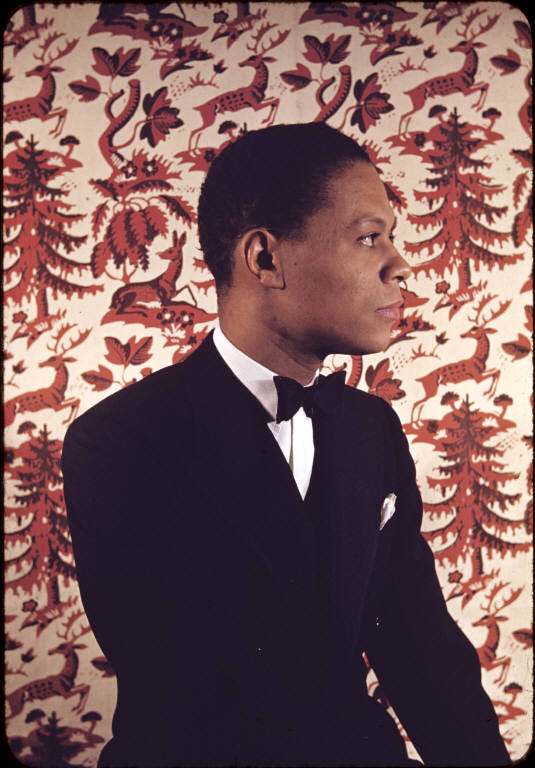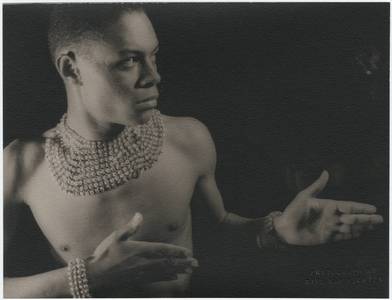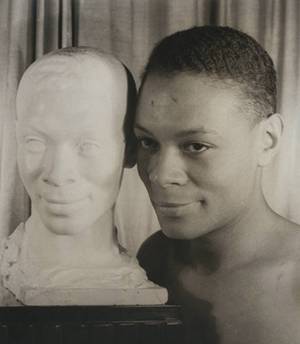 ,
Caroll Boyd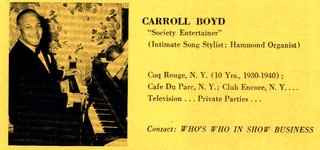 and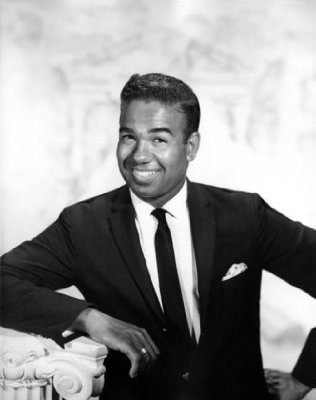 Bobby Short
, businesswoman Rose Morgan, sculptor Richmond Barthe, clergymen like Willard W. Munroe or Preston Washington,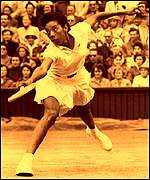 or tennis champion Althea Gibson
, and their friends and sometimes lovers, including

Joe Louis
, Billie D. Williams or Sammy Davis, Jr.
The far-reaching impact of documenting lives like theirs, however, is abundantly illustrated by the varied film tributes in the series. They feature poets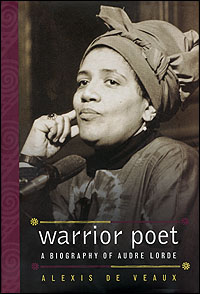 Audre Lorde and Langston Hughes,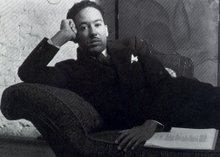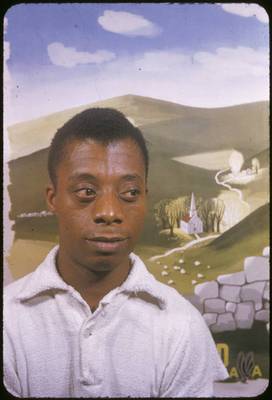 writer James Baldwin,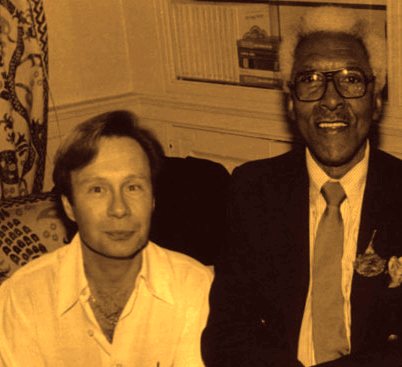 social justice activist Bayard Rustin,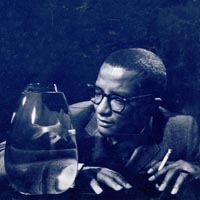 composer Billy Strayhorn
, and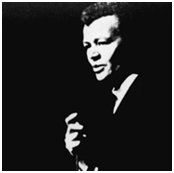 living legend Storme DeLarverie
, whose courageous stand at the Stonewall Bar, 40 years ago, literally helped set in motion the entire Gay Pride Movement.
Brother to Brother,
a feature film that distorts the life of
Renaissance man,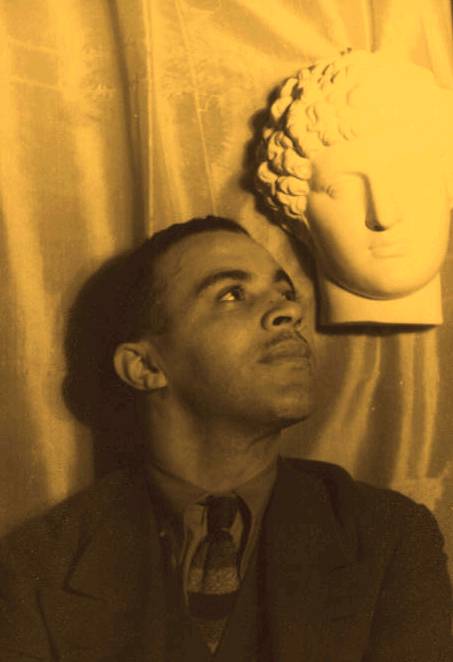 Richard Bruce Nugent,
by novice movie maker Rodney Evans, is also included. "Because this unflattering portrayal is all many young people will ever learn about Nugent, Evan's effort is unfortunate, though still important," explains the festival's curator.
Extraordinary, but more ordinary Gays and Lesbians play a part as well in the festival. The tremendous value of highlighting the cultural contributions of our history in its entirety is best demonstrated by my meeting Marvin Smith in 1996.
"There were twin photographers in Harlem, from the 30's on," I was told, "One was "Straight", the other Gay, but the Gay one died."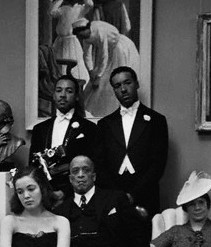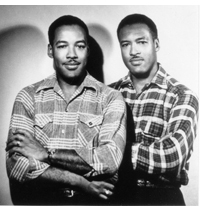 Taller, Marvin is on the right in each photo
Just hearing Marvin once, in his documentary
M&M SMITH: For Posterity's Sake
, made by Heather Lyons and aired by PBS, I had known.
"Thank you, my dear,"
was all he'd said, but I was certain that the Gay twin, a true voice of Homo-Harlem, was very much alive.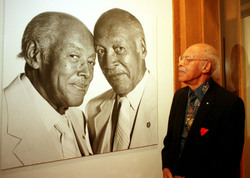 I was right, and for the next seven years, before he died at 91, in 2003, we were the best of friends.