Frequently, how one expresses oneself is almost as important as what one has to say. Many activist gays have readily embraced the notion that "Queers" are "today's African Americans," with marriage equality an issue comparable to earlier more bitter struggles for civil rights. Certainly as much as most white gays, many blacks, who are gay and lesbian, would like to solemnize and affirm committed relationships that we establish too.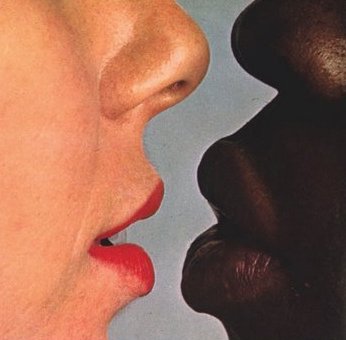 But even among those of us who would, this recent, sometimes strident and accusatory case for "gay liberation" sounds just a tad overstated. Young journalist Jasmyne A. Cannick, who writes about race, class, culture and politics, eloquently speaks for many, of us stating,
Some people seem to think that homophobia trumps racism, and that winning the battle for gay marriage will symbolically bring about equality for everyone. That may seem true to white gays, but as a black lesbian, let me tell you: There are still too many inequalities that exist as it relates to my race...Ever heard of "driving while black"? Ever looked at the difference between the dropout rates for blacks and for whites? Or test scores? Or wages? Or rates of incarceration?
Wow, it felt great getting that off my chest; now let's get to the heart of the matter. Hyperbolic or not, actively lobbying, placing editorials or appearing on talk shows, gay advocates are even taking to the streets. "Gay, straight, black, white, love is love, right is right," marchers chant across the country, poised to influence lawmakers and courts scheduled to act on legalizing gay marriage equality in jurisdictions scattered from ocean to ocean. They feel assured that their efforts are akin to those that overturned anti-miscegenation laws, that integrated blacks into the military.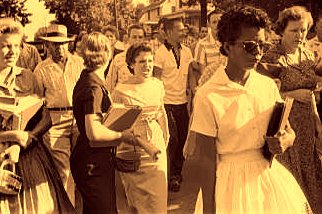 Feeling such sentiments trivialize the more profound depths of historic black travails, Colin Powell, for one, wasn't buying this assertion. At least he wasn't prepared to countenance such talk back in the 1990s, when he strong-armed President Clinton to implement the discriminatory 'Don't Ask, Don't Tell' policy. Then he insisted, "Gays wrongly try to compare themselves to blacks. Their mistake is that we don't choose the color of our skin."
Thanks to President Obama's exemplary talent to express even ill-advised positions tactfully, Powell has correspondingly appeared somewhat chastened of late. But his earlier, harsher views are still echoed loudly by many clergy, like the Reverend Floyd Flake, who denounced the "immorality of homosexuality," as comparable to the irrationality of "eating out of the toilet bowl!"
With these and other arguments about what's natural or culturally tolerable, arguments often eerily reminiscent of old-time rationales for black oppression, understandably white gays and lesbians feel widely under attack. That's why so many have unintentionally turned off black constituents, failing to acknowledge the nuanced, special horror of racism.
Like descendants of Holocaust victims, how they disdain the hounding meted out to their "complacent antecedents" facing injustice. Vowing their own "never again," they are on the offensive, after people they feel ought to know better, such as professing Christians. Weren't the first Christian adherents also routinely and casually scorned and crucified for an unpopular and nonconforming identity? Perhaps to be "gay" today, is really to be the new "Christian"?
By the 1690s, moving to further dehumanize and humiliate African slaves, all of America's southern colonies had enacted various race codes. Proscribing the rights of blacks and Native Americans, each outlawed interracial marriage. Obtaining nationhood out of disputes over property and the ability to make money unfettered, it's hardly surprising that slavery persisted in the United States. Nor was the new impetus to strengthen laws designed to restrain blacks any mystery. By 1913, Wyoming had joined 41 states, as the last to prohibit blacks and whites from forming legally sanctioned unions. For over 50 years such prohibitions were in effect in every state where the black population was 5 percent or greater.
Though some states had repealed anti-miscegenation statues even before the Civil War and the 13th through 15th amendments to the constitution, 16 still had them in 1967. That was when the US Supreme Court finally invalidated such laws.
Otherwise retiring Mildred Jeter Loving refused to accept Virginia's ban on interracial marriage. Quietly she led the fight which resulted in the Supreme Court's striking stand. That's one way in which those pursuing equality earlier differed from freedom fighters now. Theirs was a quieter, more solitary fight, conducted with greater poise and much more dignity.
Mildred Jeter's husband, Richard Loving, was a white man. But this hadn't prevented their falling in love and wanting to be together. Nothing about any of this ever struck the aptly-named Lovings or their three children as either noteworthy or particularly unusual.
But at least one measure of momentous importance attached to two ordinary people refusing to live without each other, is all that's occurred since they determined to take a stand. According to the U.S. Census Bureau, 4.3 million interracial alliances followed the landmark Loving v. Virginia ruling, with the number of interracial marriages soaring between blacks and whites, from 65,000 in 1970, to 422,000 in 2005. Factoring in all racial combinations, Stanford University sociologist Michael Rosenfeld estimates that nearly 10 percent of America's 59 million married couples in 2005 were interracial, compared to less than 2 percent in 1970.
Just as now gay relationships abound, irrespective of government sanction, so too, since the arrival of the first Europeans, have there been innumerable clandestine interracial couplings in America. Yet so strong was the societal taboo against race-mixing, that even where and when permitted, black-white marriage was long a rarity. One famous exception was abolitionist and humanitarian Frederick Douglass.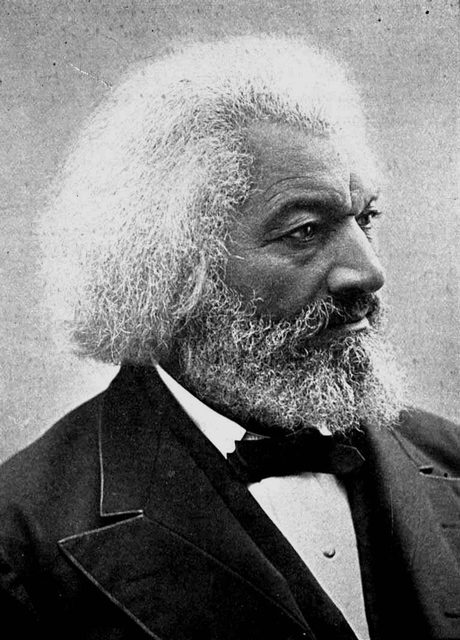 A fine manly international celebrity, he was already married and had several nearly grown up children when, around 1855, he met Ottilie Assing.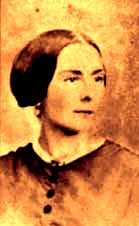 A German-Jewish journalist for the prestigious newspaper Morgenblatt für Gebildete Leser, petite, prosperous, capable, learned and highly cultivated, Assing was all that large, dark, sickly, illiterate and often overwhelmed Anna Murray Douglass was not. To make things worse, Mrs. Douglass was older than her handsome husband. Great wisdom was demonstrated by the mostly good grace with which she tolerated her rival, who would spend 22 summers living with the Douglass family, working on articles and tutoring her lover's children.
Confident that, upon Anna's death in 1884, Douglass would marry her, imagine Assing's shock. Douglass instead wed another accomplished white woman, almost as brilliant as the journalist and 20 years his and the rejected Assing's junior. Heartbroken, in Paris she walked into a park, swallowing a tiny vial of potassium cyanide. By Assing's will Douglass was the sole beneficiary of a $12,000. trust fund.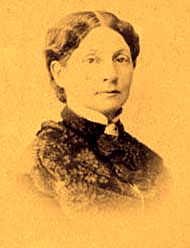 Hellen Pitts, the second Mrs. Frederick Douglass, was a direct descendant of John and Priscilla Aldan, a cousin to Presidents John and John Quincy Adams and a graduate of Mount Holyoke Seminary. Mostly renounced and shunned by former friends and her family, the new Mrs. Douglass' greatest trial was the repudiation of her father, Gideon Pitts, Jr., an abolitionist colleague and one-time friend of her husband.
Having gone along with, and even profited from, their father's affair, Frederick Douglass' children were hardly sanguine in response to his marriage. A renunciation of their mother, of them, of black people in general, was how they viewed what they at first deemed a largely "lust inspired," move.
Contemplating what, even then, he understood as a highly artificial construct, race, Douglass complained in letters to sympathetic friends, "My first wife was the color of my mother; my second is the color of my father... I wish that men could be contented to concern themselves with the color and form of their own wives!"
Over ensuing decades, a succession of blacks, from all walks of life, were to marry whites. That so many African Americans who counted among the best, brightest and most beautiful have lent to such alliances a glamor and notoriety, giving rise to the envy-tinged appellation of "forbidden fruit."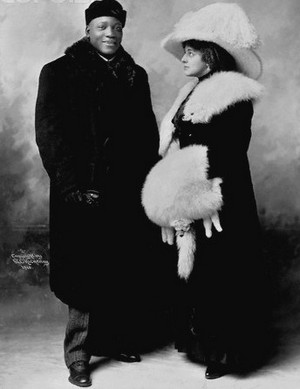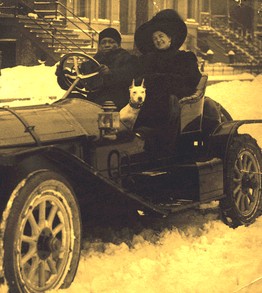 Powerfully strong and an unapologetic "smart ass", that world heavyweight champion, Jack Johnson twice married whites, in between and during numerous dalliances with women of all races, was thought especially provocative.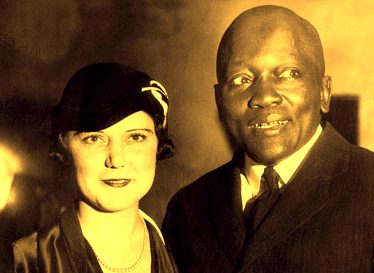 img alt="2009-05-19-ojnicole.jpg" src="http://images.huffingtonpost.com/2009-05-19-ojnicole.jpg" width="307" height="299" />
Almost single-handedly O. J. Simpson, cast in the same guise, set back the cause of mixed marriages where offspring become hostages of fortune whose increase promises a tomorrow where race really might cease to matter much.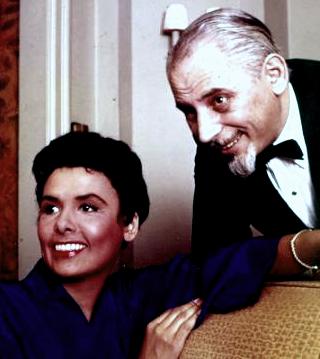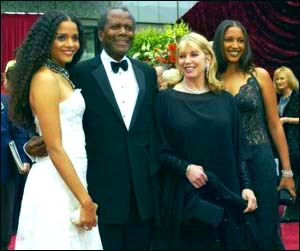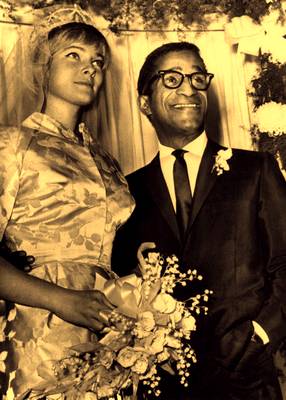 Walter White, who headed the NAACP, performers Lena Horne, Sidney Poitier, Sammy Davis, Jr. and Diana Ross each took white mates as second spouses.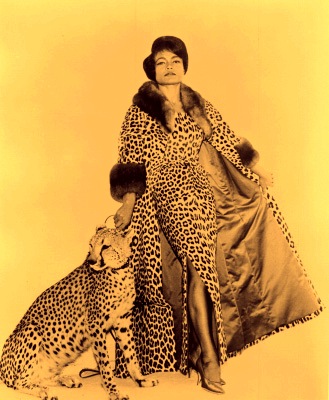 Sultry Eartha Kitt, according to one biographer, had romantic relationships with a string of well-to-do white men. They included Ralph Robert Watts Sherman, Lord Camoys and John William McDonald, to whom she was married for five years, and by whom she had her only child, her daughter Kitt.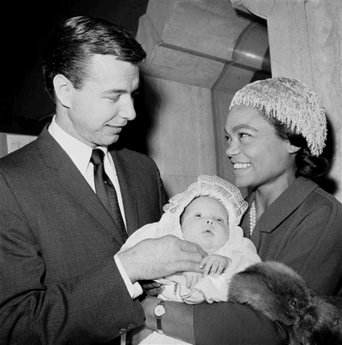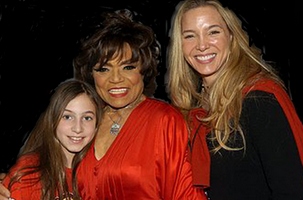 Pearl Bailey, Harry Belafonte, Justice Clarence Thomas, fashion model Iman, Michael Jackson, the singer Seal, Tiger Woods, football star Charlie Strong, and most famously, President Obama's parents, are all additional notable examples of, "love across the color-line."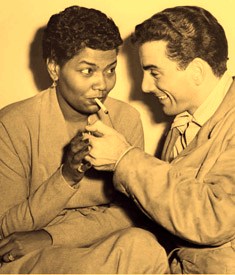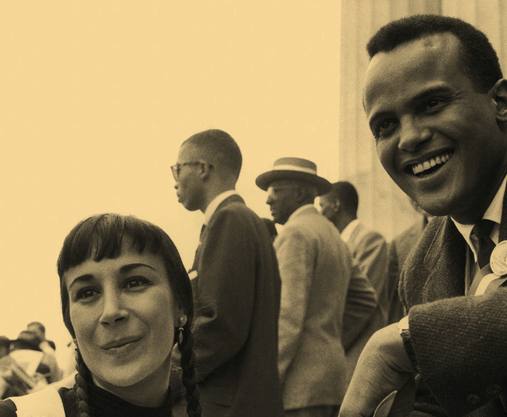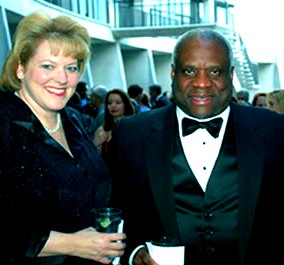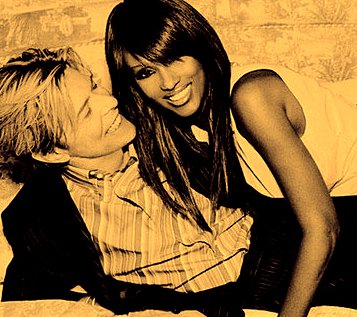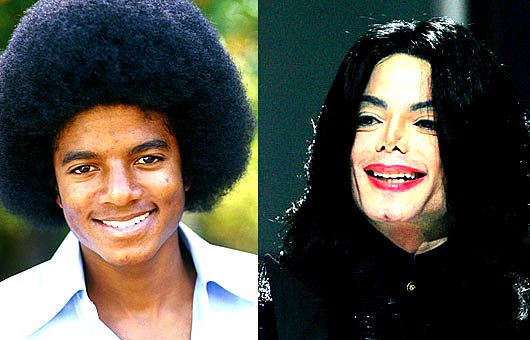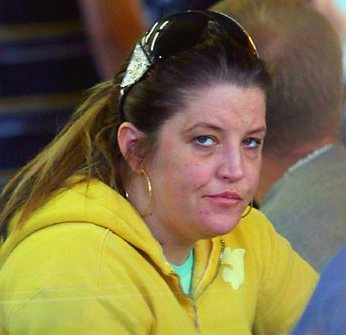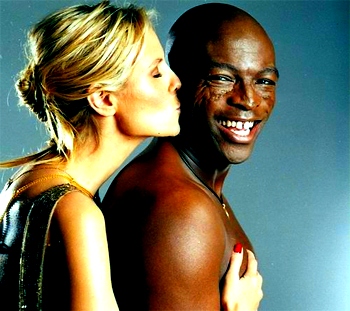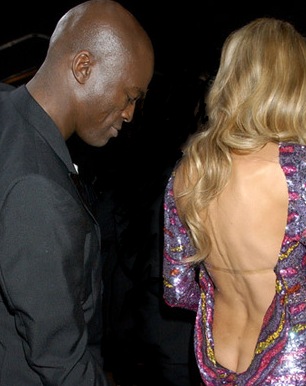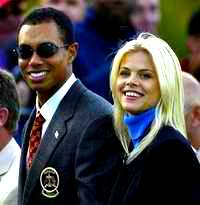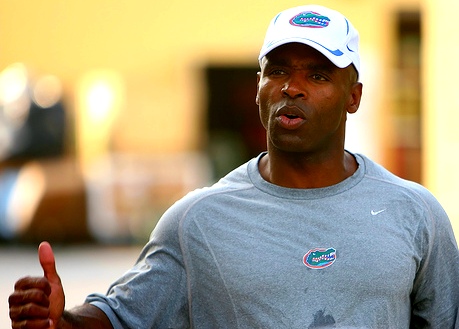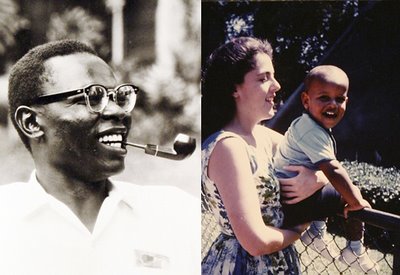 Unable to marry, perhaps black and white gays and lesbians haven't allowed that little inconvenient truth to keep us from forming attachments and with each other, no less! "It was at a party of Muriel Draper's in the Village," recalled Lincoln Kirstein, discussing his meeting a gifted black dancer in the late 1920s, "that I realized I had never before ever had a personal or friendly conversation with a colored person..."
It had taken the upheaval of the First World War, the enactment of Prohibition, and the emergence of jazz as a world-wide indicator that jazz fans were cool, to make black and white Americans first consider becoming friends openly. "Such boldly unconventional action marked one as a progressive person, at least with other enlightened folks," said Isabelle Washington Powell. Until finally, with whites racing up to Harlem, in order, local parsons preached, "to give their morals a vacation!" and sophisticated blacks attending all the best Greenwich Village soirees, that next frontier too was crossed.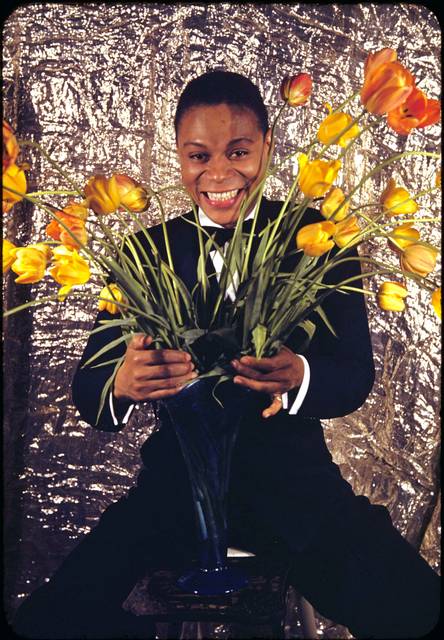 "I was the envy of all downtown", architect Phillip Johnson said of his two-year liaison with smart song-stylist Jimmie Daniels that began in 1933. They had met at a Harlem nightclub where Jimmie was the star.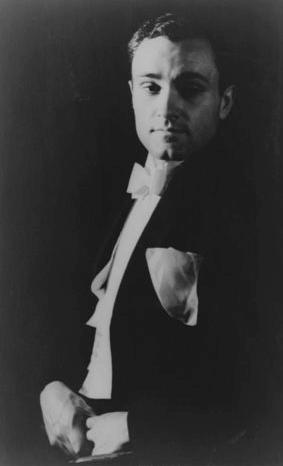 Their assignations, occurring most often in a large Harlem apartment, occupied by a black and white lesbian couple and a husband, were all indicative of a spate of exciting situations prevailing in Harlem then.The apartment, at 1890 Seventh Avenue, was a cooperative unit owned by distinguished actress Edna Thomas, immortalized by her interpretation of Lady Macbeth in Orson Wells' stage debut in 1934. Lloyd Thomas, her husband, like his wife had started out working for legendary black beauty products millionaire, Madame C. J. Walker.
His wife's white lover, a recovered cocaine addict, was a newly divorced member of one of England's most distinguished families. Mrs. Howland Spencer's former husband made a career of marrying rich women and was also gay. He miscalculated in choosing Olivia Wyndham, a great-great-granddaughter of the last Earl of Egremont, related to the wealthiest aristocrats, but poor herself by New York society standards. She too had blundered, imagining Spencer to be much more affluent, as well as a trouble-free 'beard,' someone who would give her security, as well as respectability.
Introduced at one of the phenomenal parties of heiress A'Lelia Walker, by Lloyd Thomas, Olivia immediately expressed her pronounced attraction in no-uncertain terms. Taken aback momentarily, Edna's reaction was aloof offended iciness. But, calling to apologize, asking if she might come over to say goodbye, Olivia had not been rebuffed a second time. Moreover, no sooner had Edna related that even her, "initial response had not been as indifferent as she'd pretended," than Olivia had aggressively ravaged her! Married to a man for the third time, Edna confessed how never before that day had she ever experienced an orgasm.
As for Johnson and Daniels, whom the architect latter termed "the first Mrs. Johnson", gradually they drifted apart. Johnson maintained both, how when they parted, "I was sadder than I'd thought I might be," and that the passionate youth Jimmie had, "probably left him for someone who was better in bed..."
Johnson's inability to protect his black boyfriend from the indignity of fancy restaurants failing to provide service on account Jimmie's color and his admitted failure to consult, consider, or always include him at parties and on trips, seems a more logical reason for their breakup.
Anxious to provide for his much younger lover, Martin Luther King's mentor, Bayard Rustin took the expedient of adopting Walter Nagel,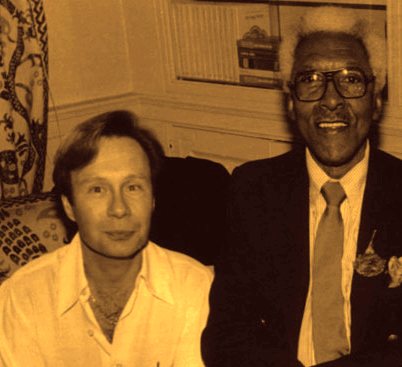 assuring there were no hassles with his bequest. Similarly, from that first time together, married or not, Edna Thomas, the daughter of a 14-year-old whose parents were slaves, and Olivia Wyndham whose family's wealth was in part derived from the slave trade, were devoted to each other and never parted for more than a few days.
Do you also remember those long-ago afternoons when Phil Donahue still ruled the TV-talk show hour, when Oprah too was not yet constrained by the dictates of "good taste"? Back in the 1980s one of the best shows around was always bound to be when people went on the air to divulge to us total strangers, millions and millions, all about why, though white or black, they dated only blacks or dated only whites. Invariably, black and white panelist alike concluded that it was because black women and men were more sensual and hang-up free than whites, or because white men and women were more freaky, erotic and uninhibited than blacks.
Finding someone you love, whatever their race or gender, is a tough business. Having found them, having to shack-up, as opposed to getting married, must be tough too, for many. I'm somewhat skeptical as to whether it's as bad as never knowing love. It can't really be analogous to the threat of violence,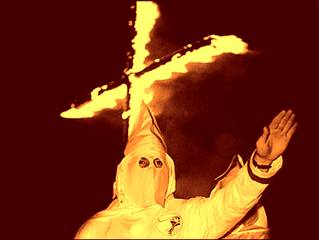 to not having enough to eat, a nice place to live, being denied a decent education or a choice job that you're qualified for, but for your race, but it must be hard and in a democracy, it must be remedied. "Gay, straight, black, white, love is love, right is right!"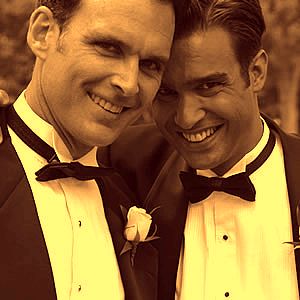 SUBSCRIBE TO & FOLLOW LIFESTYLE
We're basically your best friend… with better taste. Learn more