Sometimes when the temperature climbs to such an extent that it's impossible to beat the heat, the only alternative is to give in and accept reality. On Saturday night that's just what Valerie Jo Bradley and her friend Asake Bomani did. Hosting a joint birthday celebration they offered only indoor air conditioning and ice-cold libations served up by Boy, a Harlem institution herself, to cool their guests off. Otherwise everything else at this old-fashioned backyard barbecue was guaranteed to be extra 'hot!'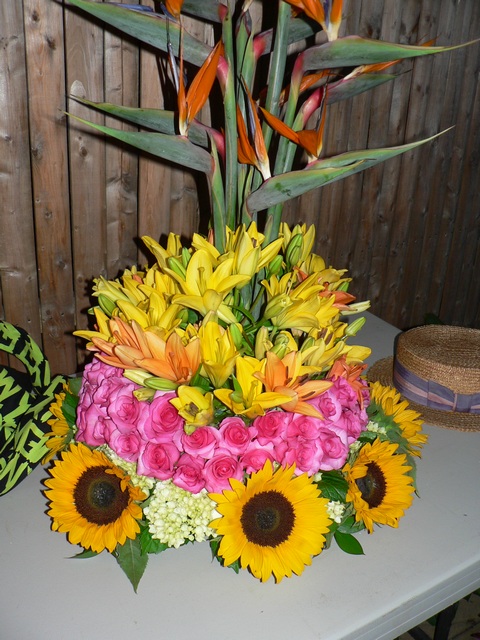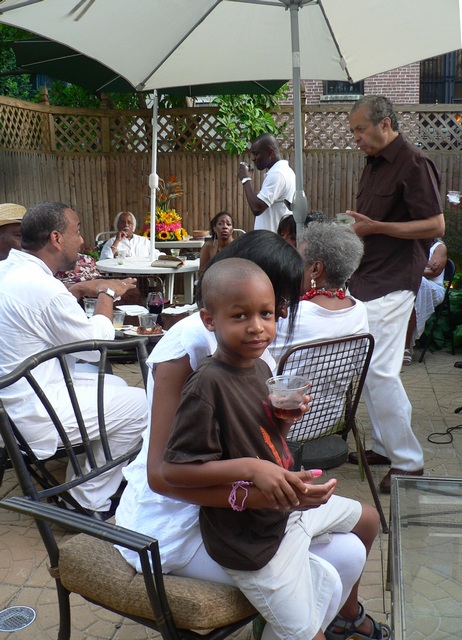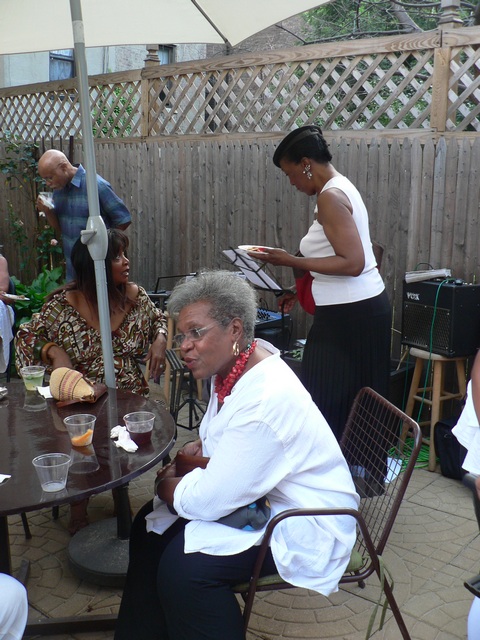 Beyond the temperature this included the remarkable live music presented by Gregory Porter and his superb guitarist, which only encouraged one to say 'what the hell!', to sing along, to get up to dance and to sweat profusely!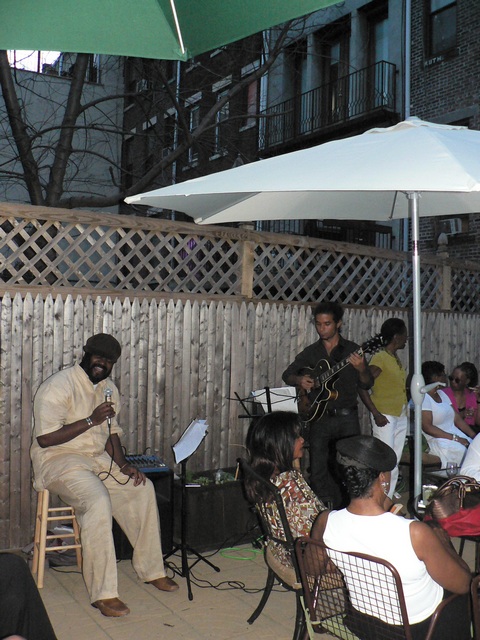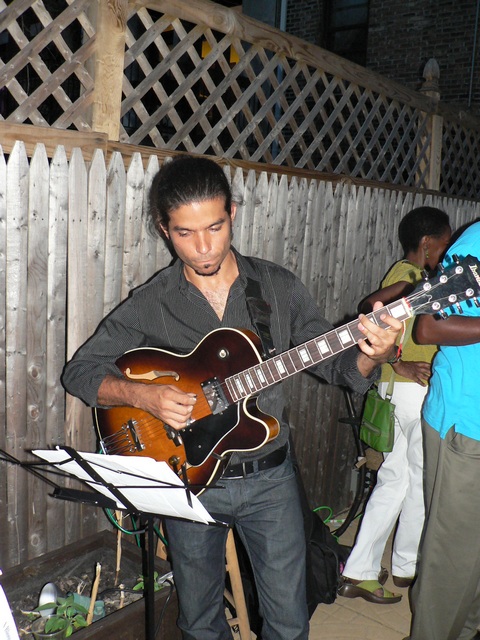 Similarly, a scrumptious banquet of innumerable offerings made partaking nourishment into quite some work-out. This was true whether or not one exercised restraint or politely decided to share 'just a little bit' of the grilled shrimp. Deviled Crab in 'phyllo purses', crab cakes, barbequed spareribs, guacamole with crab, Greek salad, gumbo, lamb tenderloin Tagine, South African chicken, chicken hash with basmati rice, crab-stuffed baked salmon, or rice and peas.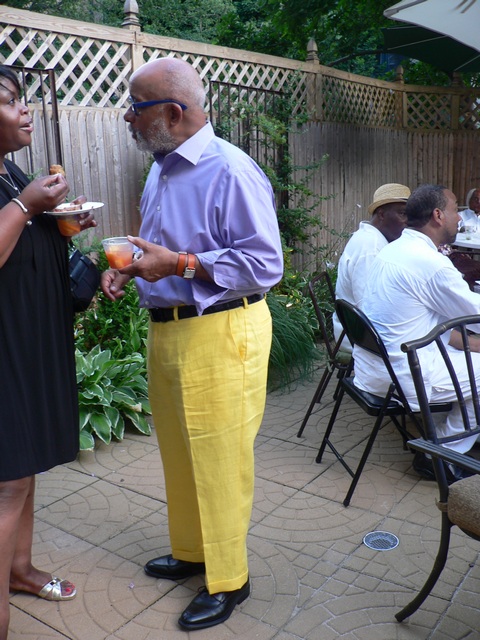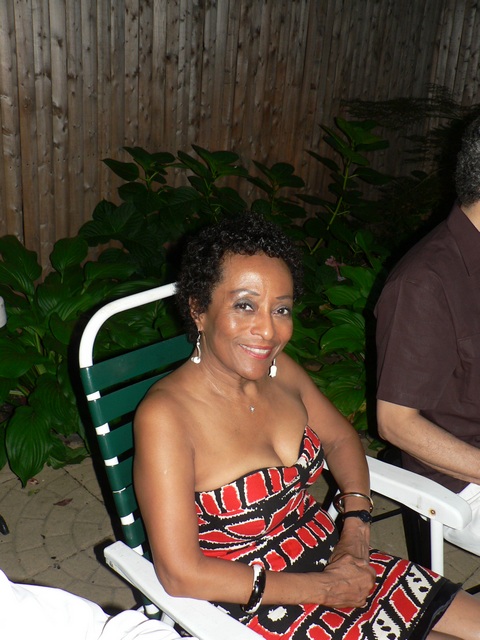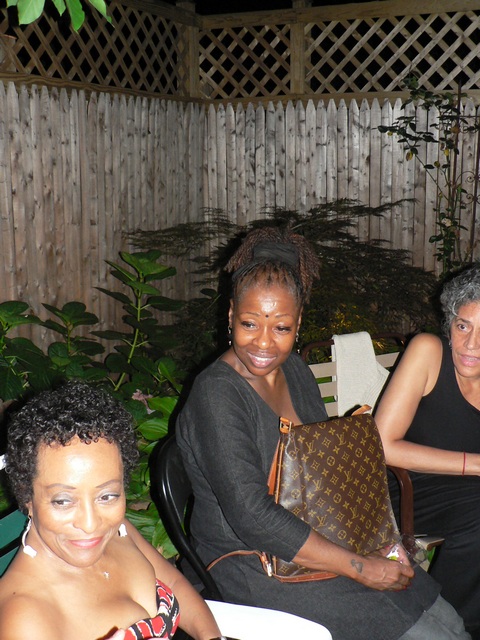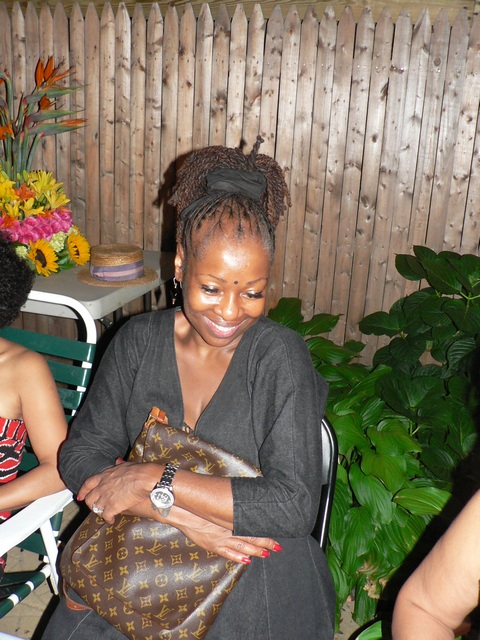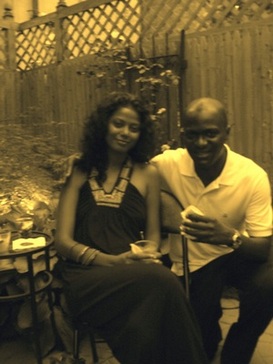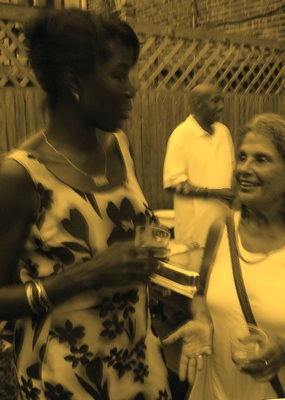 As this was a 'milestone' birthday there were champagne toasts to accompany the assorted sorbets and a torte made of cupcakes of varied flavors. State Senator Bill Perkins offered his best wishes to the celebrants, praising both as 'exemplary community activists.' Assemblyman Keith Wright also extended congratulations.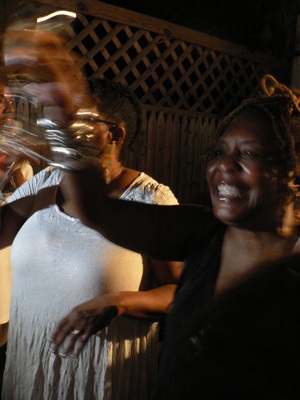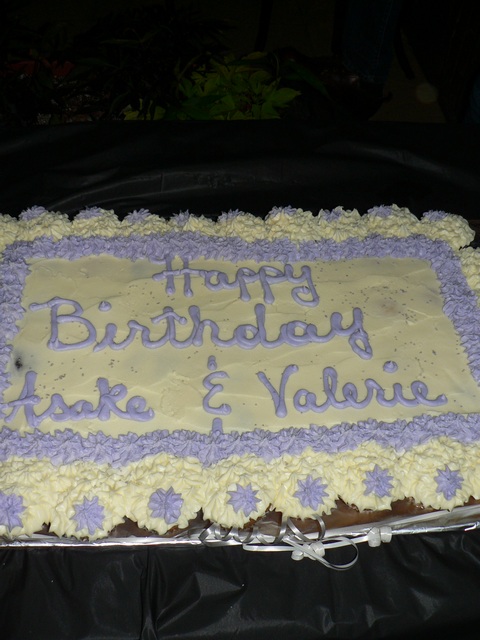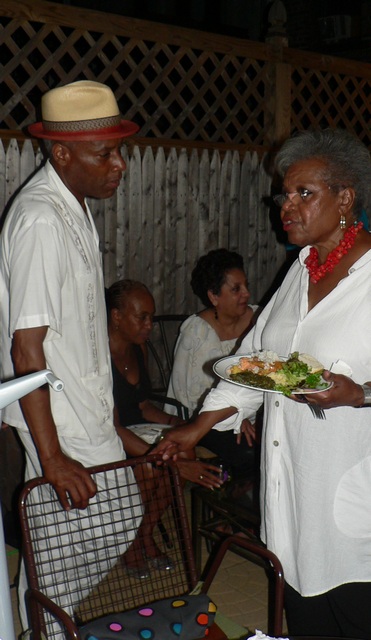 Patricia P. Eaton, Laurent Delly, Pamela Green Perkins, Cordell Cleare, Sherrie Bronfman, Joy Wellington, Sherman Edmondson, Peggy Sheppard, Angela Dews, John T. Reddick, Dale Dobson, Aisha Sharif, Marie Brown, and too many others to list individually were all also out to show their love.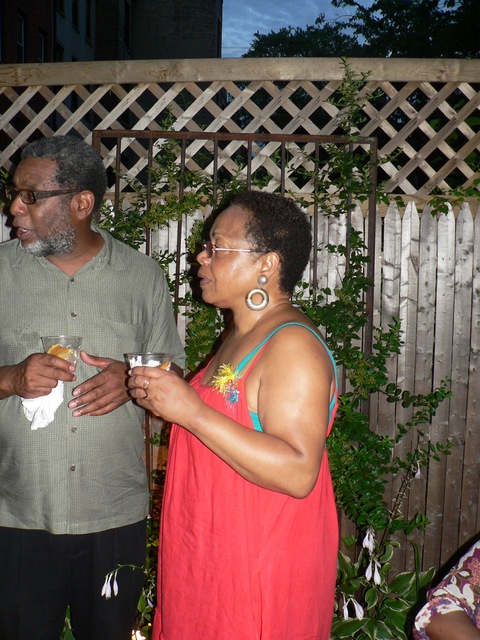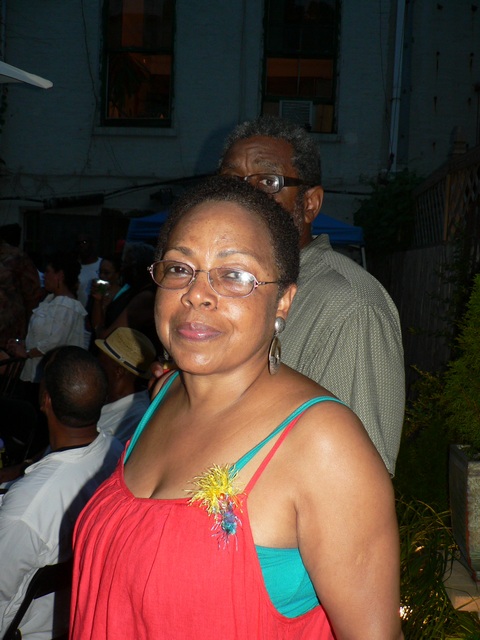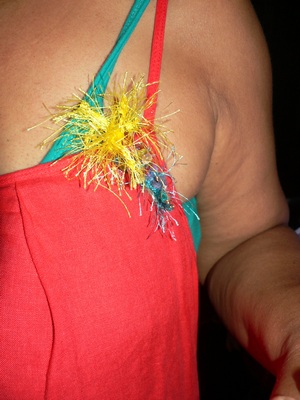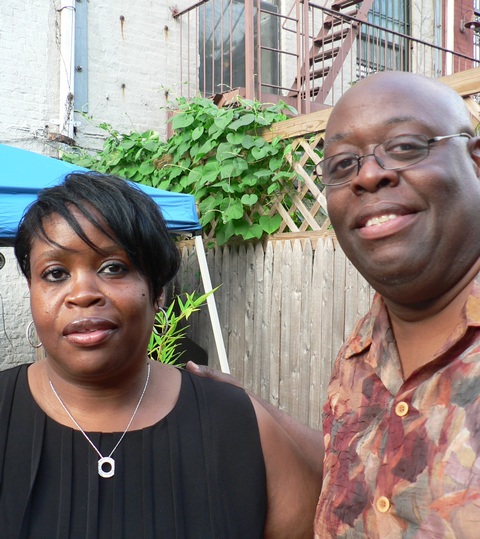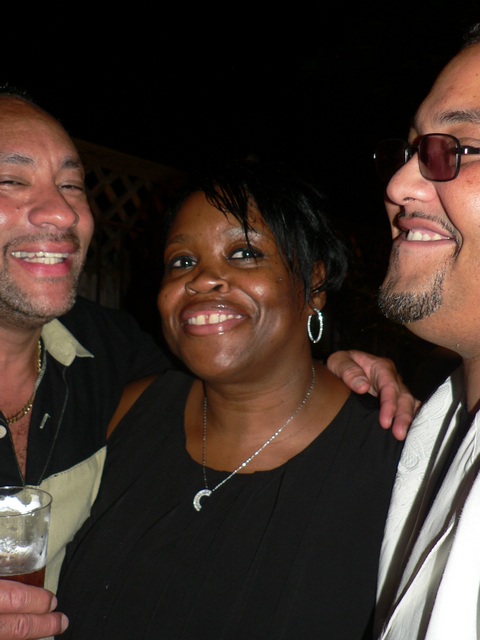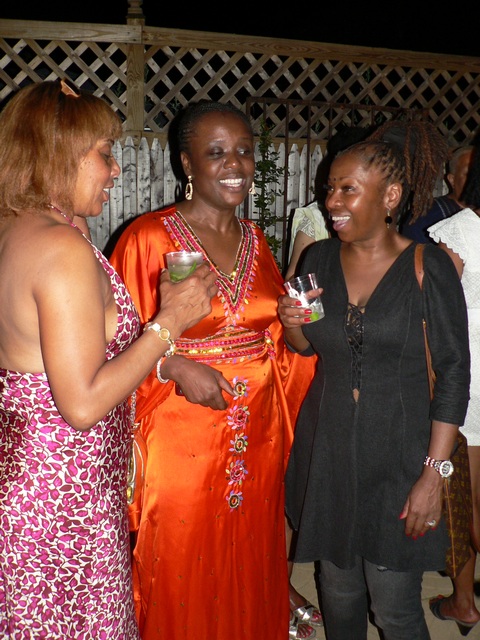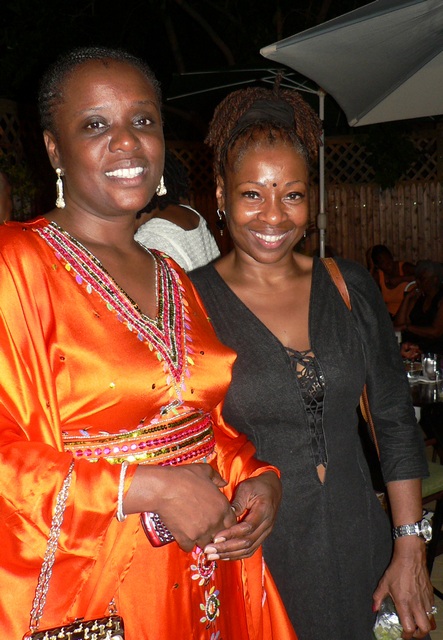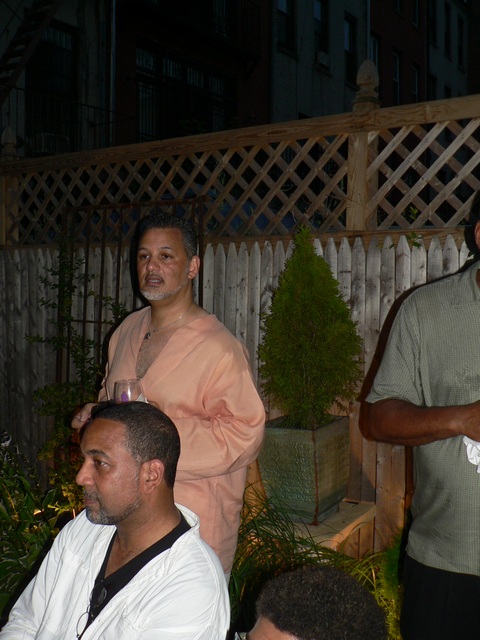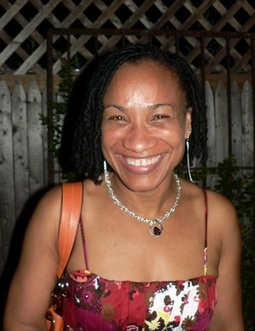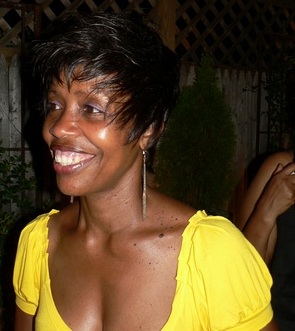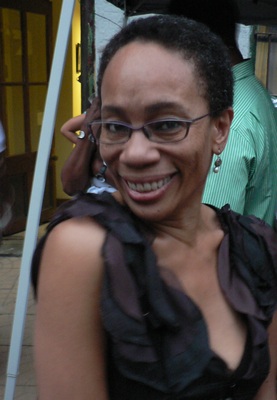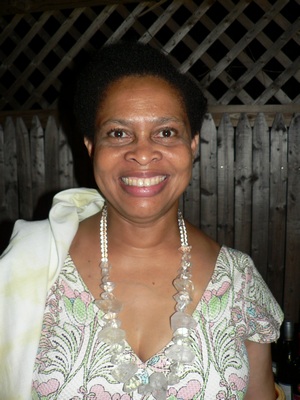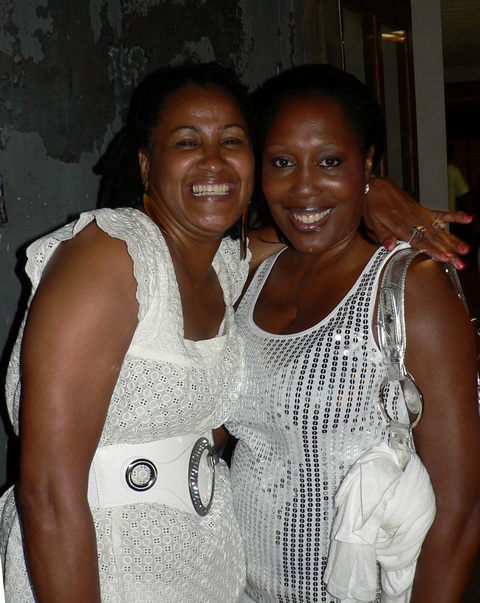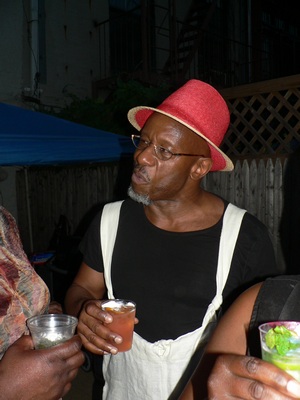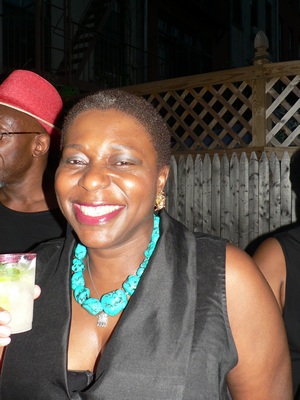 Perhaps the person who did the best job of this was Valerie's man, Dwight Casimere, aka, The Wine Doctor. Not only did he fly in from Chicago to mark the occasion, he also arranged with Bacardi for caseloads of rum and underwrote many of the evening's other notable aspects.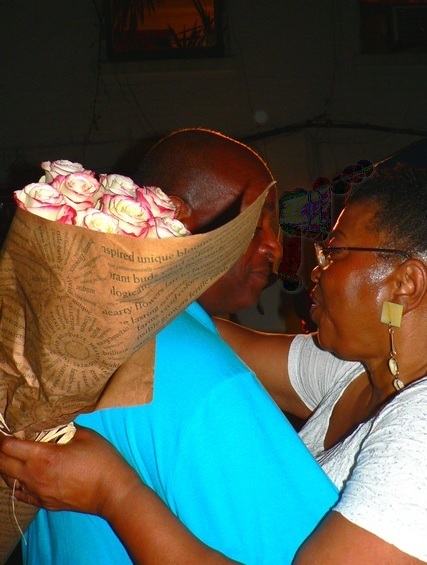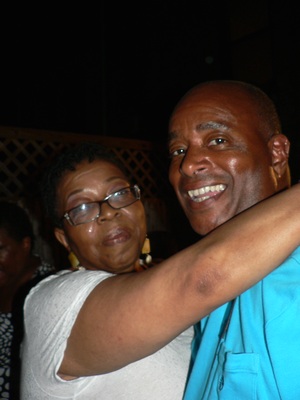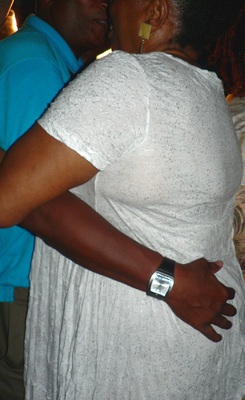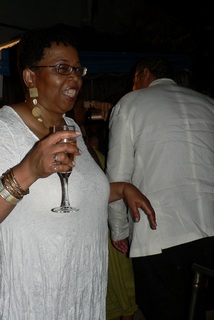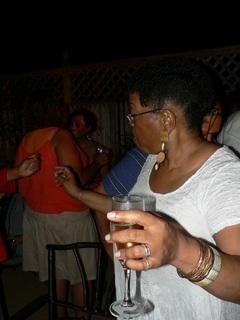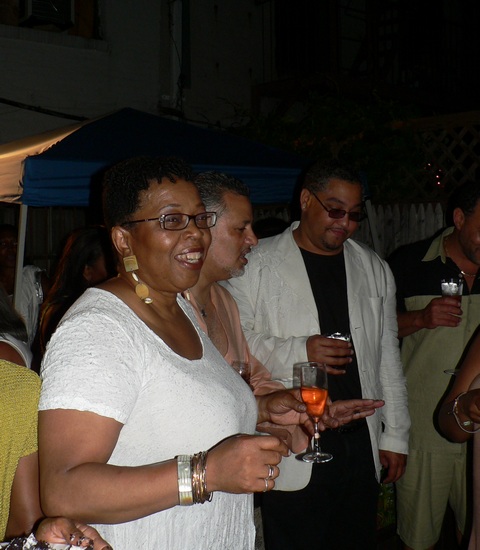 The truth is that all of us admire Val and Asake. We will never forget how Val moved here a quarter century ago and acquired a Victorian house against her family's wishes. Back then it was possible to view the sky through the parlor ceiling, but she had had faith in Harlem.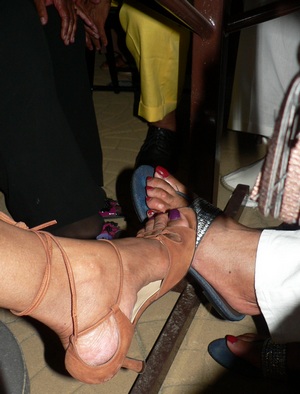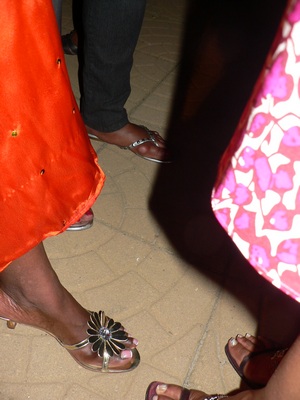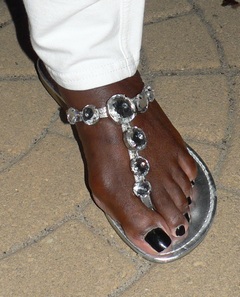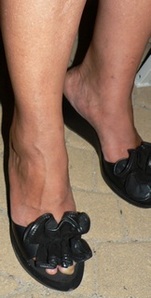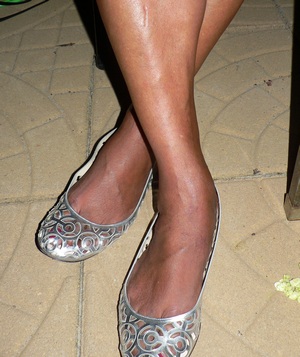 Thanks to that faith, those of us who are fortunate never miss a chance to enjoy Valerie's now-legendary hospitality at her delightful abode. Not only is our hostess one of the neighborhood's most stalwart boosters and improvers, she is also the nicest and most sincere sort of friend that it's possible to have. But if you are ever lucky enough to secure an invitation, be forewarned: There are no sedate tea parties at Val's. Come prepared to laugh, eat, drink and get down.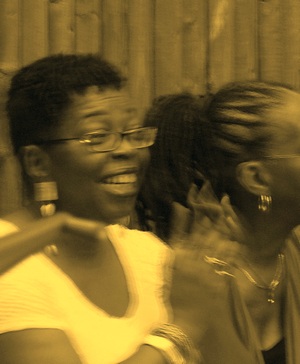 SUBSCRIBE TO & FOLLOW THE MORNING EMAIL
Start your workday the right way with the news that matters most. Learn more