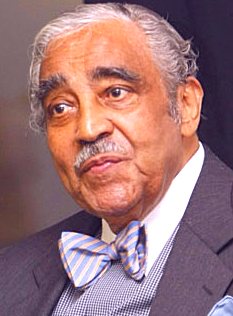 What about Charles Rangel, you ask, 'Has he no part in what's wrong with New York?' I'll tell you truly, Congressman Rangel has such a long and illustrious record, that even if all the media hint about were true, he'd still be reelected and get my vote. But as for Michael Bloomberg, he has a record of quite a different kind, so tell me, why isn't he scrutinized?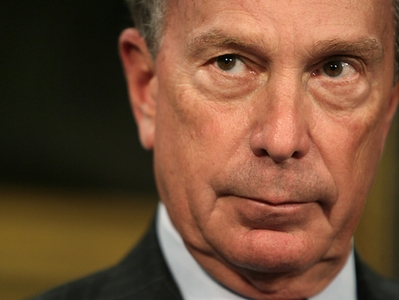 A generous dispenser of great bounty, New York's Mayor is also the city's richest resident. How appropriate then, that his foundation is to be housed in the former Madison Avenue residence of one of nation's grand dames of yesteryear,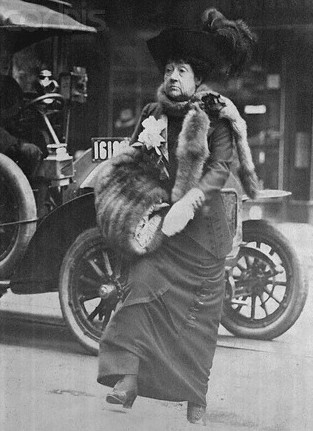 Mrs. Stuyvesant Fish. Acquired for $45 million, completed in 1899, it was designed by Stanford White.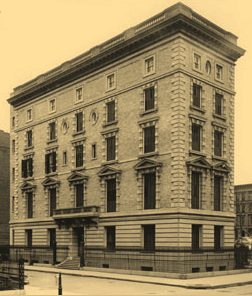 On the whole one might expect that someone with my rarefied tastes and penchant for luxury would be an audible Michael R. Bloomberg enthusiast. After all, we share the same given name and are both appreciative of the high-life and all its trappings. Inevitably one can be sure to encounter us admiring antiquities at the Winter Antiques Show opening,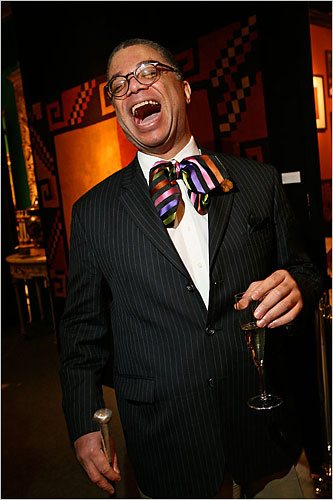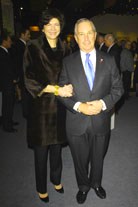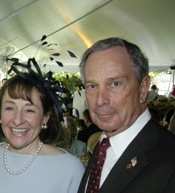 or indicating concern for the future of parks at the Central Park Conservancy Lunch.
Far more praiseworthy and certainly more substantive is His Honor's smoking ban which has made nightclubbing and bar hopping a pleasure again. This was an heroic accomplishment that many had despaired would never be successfully brought about, but our mayor did it! So just what is it, you might well ask, that causes such utter disdain, from me, for him?
Well, let's simply put it as a matter of fondness for magisterial style versus contempt for the mayor's tyrannical arrogance. Examples are legion. Juan Gonzalz for one, sighting a single instance ask, Tuesday, March 10th 2009,
"Is Mayor Bloomberg trying to revive his failed plan to let 20 of Manhattan's richest private schools pay for exclusive after-school use of scores of public ball fields on Randall's Island?"
Meanwhile, everywhere, from Chinatown to Harlem, following Mayor Bloomberg's determined up-zoning of venerable neighborhoods, people plea,
"Is New York destined to become merely one district with the same four stores and ten thousand luxury condo towers, for the same three shoppers, most of whom are white and none of whom are not rich?"
Such high-handedness is unfortunate, irreparably marring as it does, our city as well as the record of someone who might otherwise have counted as a great public servant. And, that's just it; Bloomberg has no stomach to act as anyone's servant. Notwithstanding all the gilded accoutrements of old-line WASP with which he surrounds himself, inspired from insecurity and self interest, the Billionaire-Mayor continually betrays the parvenu's strong-arming bluster. Enticed by his alluring 'carats', one would be imprudent to overlook Mr. Bloomberg's lethal 'stick.' It is by such means that he induces free men and women to forsake their liberty, to renounce their honor, to become his chattel.
Endorsement of Michael R. Bloomberg a week ago by Democrat Cory A. Booker, the mayor of New Jersey's largest, historically race-rived city, Newark, might strike some as odd. Mr. Booker, who is African American, is widely held in high esteem as a progressive reformer. Still he lauded Mr. Bloomberg, who has materially supported so many Republicans, including President George W. Bush, singling out his record on crime, education and economic development. Booker said that Bloomberg had not,
"...made streets safe for just blacks or just whites, but for everyone..."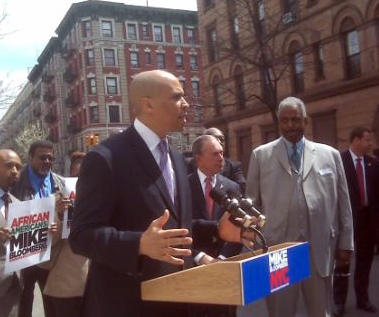 With fast-changing Harlem as a backdrop, this pronouncement was all the more poignant. Since 2,000, according to the New York Times, the white population of the erstwhile African American Cultural Capital has tripled, unemployment among male black residents is at 50 percent, sub-prime mortgage-induced foreclosures are rampant and the average price of a new condominium, in a district where the average wage is $36 thousand annually, is $900 thousand. "What in the heck is Booker talking about?" demanded city council candidate, Monique Washington,
"Ha! I guess that people who are losing their houses and getting evicted can be grateful that Billionaire-Bloomberg has made it safer to live on the streets, since he's also responsible for helping to make them homeless?"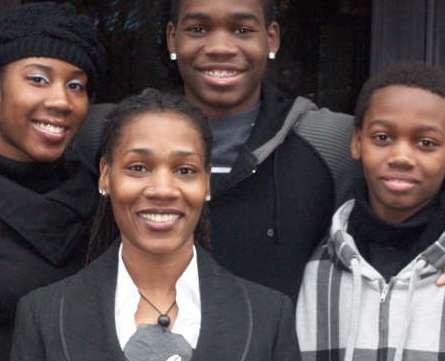 Mayor Booker's endorsement came the day after another Democrat, Jerramiah T. Healy, the mayor of Jersey City, was the guest of honor at a fund-raising party hosted by Mayor Bloomberg. These festivities took place in his elegant neo-Classical town house. Built in the 1880's on East 79th Street it was resigned by Francis G. Stewart, in 1907. The owner was lawyer and club man General John R. Delafield, a descendant of two signers of the Declaration of Independence. Bearing in mind such purposeful social events helps make any apparent contradiction more understandable.

"It's absolutely exquisite," says Alma Rangel of the New York mayor's posh digs, which Bloomberg recently conceded have, for all his talk of greening the city and billions and billions, only compact-florescent light bulbs by way of Leeds retrofitting. Describing dinners she's attended there with her husband, Congressman Charles B. Rangel, this gracious matron noted of the mayor's landmarked residence,
"The service, the flowers, the beautiful décor by Jamie Drake---everything is impeccable!"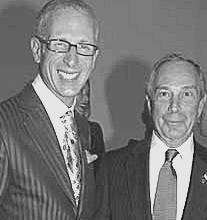 Mayor Bloomberg with Design
Star and Gifted Colorist
Jamie Drake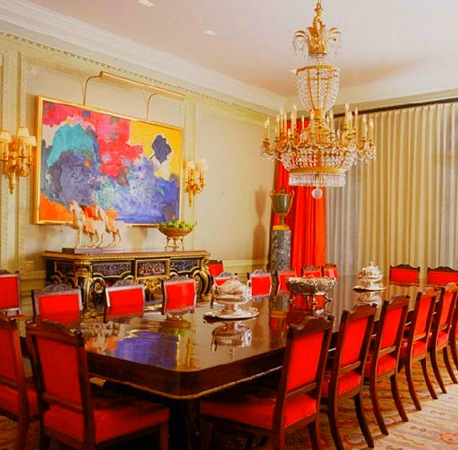 An Example of Drake's OTT and Superlative Style!

Influential in luring potential supporters, surely it's these de-luxe surroundings, that Mayor Bloomberg has grown so accustomed to, to which one must attribute the effective perversion of his judgment? Once he was a Democrat. But leading up to the Grand Old Party's national convention in August 2004, Bloomberg cavalierly suggested that our First Amendment rights of free speech and free assembly are, not rights at all but mere "privileges" that if abused, could easily be taken away, by him!
Mayor Bloomberg was only trying to downplay concerns among Republican volunteers that protesters might disrupt their proceedings. During two terms, instituting the greatest expansion of police surveillance of political activity in 50 years, asserting that the city cannot rely on the federal government to protect New York from another terrorist attack, he has contended that most robust intelligence operations possible are essential. These 'legitimate' police powers have included undercover infiltration of legally formed groups around the country and a declaration that his honor's private mansion is 'off limits' for protest of any kind. Picketing there all alone on the eve of his infamous term limits hearing I was arrested, handcuffed, interrogated and held for seven hours.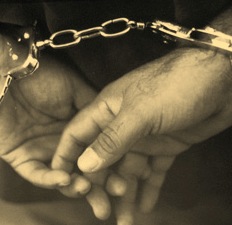 "People who avail themselves of the opportunity to express themselves ... they will not abuse that privilege...Because if we start to abuse our privileges, then we lose them, and nobody wants that."
Despite expressing a reluctance to abridge rights, the mayor oversaw the arrest of 1,821 mostly peaceful demonstrators during the RNC in 2004. On April 10, 2009 Jim Dwyer reported in the Times about these hapless hundreds who,
"were arrested, fingerprinted and held for as long as two days on charges...no more serious than a traffic ticket. In about 90 percent of the cases, the charges were dismissed outright or dropped after six months. The city has spent more than $8 million on lawsuits related to the convention, but that figure is sure to rise because only a fraction of the claims have been settled."
Critical of Bloomberg's interpretation of the First Amendment's lack of protection of free speech, civil rights advocate Leslie Cagan countered,
"The right to protest is not nor has it ever been a privilege - it is a constitutionally protected right that everybody in this country enjoys". Head of United for Peace and Justice, which had confronted the city over its attempt to prohibit a 250,000-person protest in Central Park, an impassioned Cagan continued "I have no idea what he's talking about. I'm completely flabbergasted!"
Consider too for a moment Bloomberg's conspicuous flip-flop on the issue of term limits.
"He was for them, before he was against them,"
Ms Washington quips. The New York Times has reported how 37 governors, 15 state legislatures and nine of America's 10 most populous cities all have term limits. These statues remain popular with the people who imposed them. Recent ballot initiatives to alter term limit laws, including one in California last February, have uniformly failed.
Referring to an earlier autocrat, Washington Post columnist George Will, on Sunday, October 12, 2008, observed the degree to which Bloomberg is ordinarily unimpressed by either enacted law or the opinions of others. Charles de Gaulle, he said, remarked that, "... Graveyards are full of indispensable men...New York City's 108th mayor", Will suggested, is a believer in exceptionalism, "he has decided that he is indispensable. So the law limiting mayors to two terms must be revised to allow three terms."
"It's not that anyone is indispensable...Make no mistake about it,"
said Mayor Bloomberg when announcing his intention to revise the law restricting terms without seeking the permission of the public that enacted it. "I still think term limits are a good thing." Really? Enacted by referendum, reaffirmed by a second referendum, an intolerable impediment to Bloomberg's continuing as mayor for another four years in our "tough times", term limits are, by inference, "a good thing" for others, but not for him. Wall Street's woes, lost revenue, constituted times uniquely tough in ways that make adhering to the wishes of the electorate invalid. But never fear, following a balanced application of arm-twisting and "charitable"largess, the city council, many of whose members owed their seats to term limits, conveniently facilitated Bloomberg's plans to run yet again, by a vote of 29-22.
Gentlemanly and mild-mannered to a fault, past Municipal Art Society President, Kent Barwick, attacked for not condemning Forest City Enterprises plan to superimpose 17 high rising towers and a 19,000-seat basketball arena in the middle of Prospect Heights, Brooklyn, was loath to directly contradict the mayor. Criticized for being preoccupied with process, when his critics found the basic concepts behind the immense Atlantic Yards project fatally flawed, Barwick stressed how process is paramount, and Atlantic Yards is the poster child for what goes wrong when process is ignored.
"The people of Brooklyn and their elected representatives have been shut out of planning for Atlantic Yards and all major decisions have been made behind closed doors. The result is a poorly designed project that has polarized the community and that squanders both opportunity and public trust."
Nevertheless so many are still resolute in proclaiming, "I like Mike!" How can one account for it?



Although Listed on the National Register of Historic Places the Former Sheffield Dairy Stable in West Harlem's Manhattanville is Destined to be Needlessly Demolished by Columbia University
In every borough he has allowed valuable landmarks to be destroyed, including Harlem's extraordinary St, Thomas the Apostle church,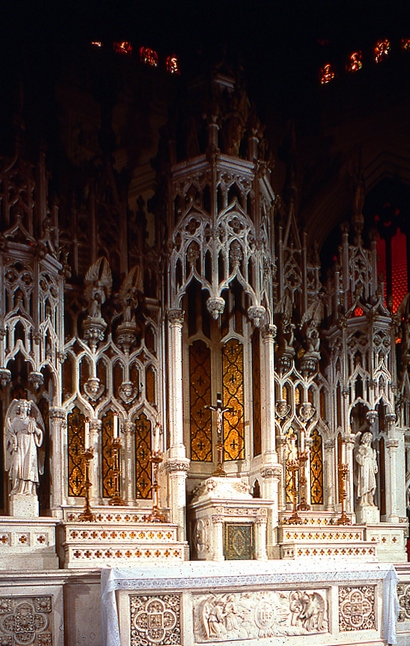 High Alter Sledgehammered Due to Bloomberg's Refusal to Landmark St Thomas' Church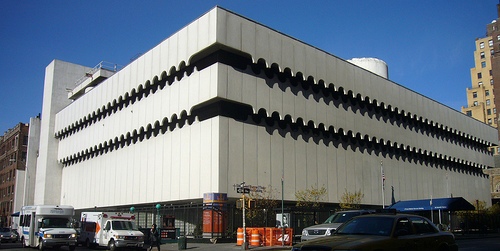 Soon to be Lost Modern Village Landmark
Two Columbus Circle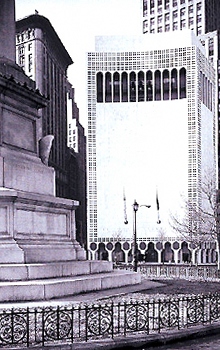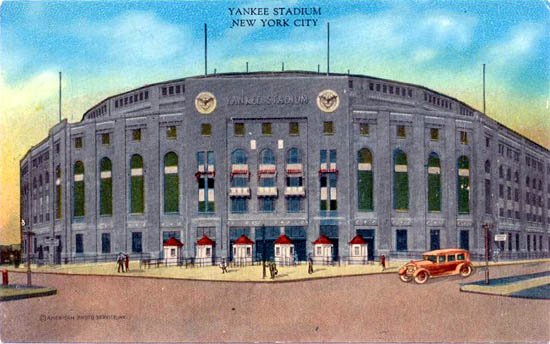 and the secular cathedral that was, 'the house that Ruth built.'
Offering $372 million in additional tax-free financing for the new Yankee Stadium, on top of $1 billion in bonds for escalating construction cost, along with $500 million in tax breaks for the most profitable sports franchise of all time, among some his popularity still remains undiminished. Many say it's his status as a 'brilliant manager', a self-made colossus who takes no salary, that so endears his fans?
Ms Washington is less sure and speculates it's due to the phenomenon Malcolm X described as "crabs in a barrel", whereby those on the bottom pull back any who climb to the top." Poor people, we are distrustful and envious of each other. It's understandable, rich people like Bloomberg or his Planning Commissioner, Amanda Burden, they're completely in another league. Right now, if Obama were to offer ordinary people a mortgage bail-out, some of the loudest complaints would come from our neighbors, even though our occupied, maintained and paid off house helps them too, they are fearful we might get something that they haven't."
"The Mayor benefited tremendously in the pre-Lehman world, so it makes sense that in his mind, that's a world worth preserving." So the journal The Trading Report, explains the source of Mayor Bloomberg's estimated $15 billion fortune, describing a prejudice in favor of the people his company serves on matters of executive pay and an avoidance of taxes on the rich, as an unfailing allegiance in this and all other matters to the investor class. Others stress that even so, his appeal is much broader.
As New Yorker writer and city chronicler Adam Gopnik puts it,
"Michael Bloomberg enjoys great support among the property owning class, of which I am a part. Some may be disappointed in his vision of the city, but eager above all else for safe streets and a modicum of economic stability, they'll hold their nose about anything else."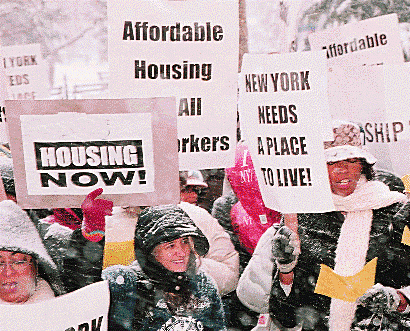 Only, how can they, how can we, how can President Obama even,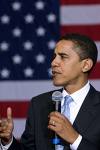 absolve unchallenged, a man whose policies and elitist pursuits are as responsible as any other actions for putting us right where we are now? During his historic run Obama pledged that the era of government lavishing the most resources on those who already had the most, in a vain hope that prosperity might trickle down to the rest of us, to be at an end. A good start would be to distance himself from, and even to disavow, the record of Mayor Michael R. Bloomberg.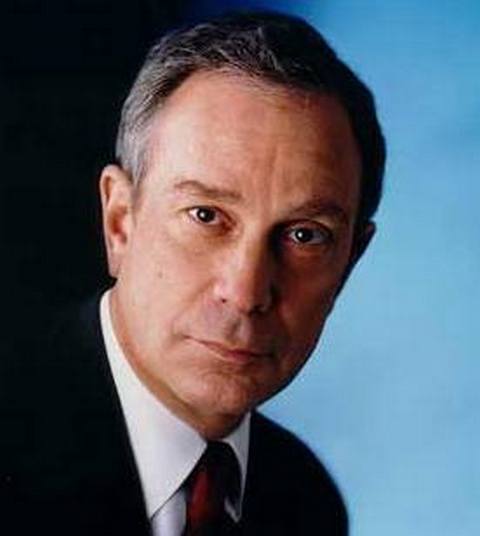 SUBSCRIBE TO & FOLLOW LIFESTYLE
HuffPost Lifestyle is a daily newsletter that will make you happier and healthier — one email at a time. Learn more