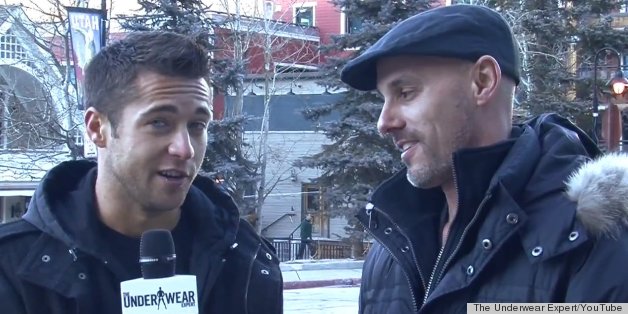 Over at The Underwear Expert we have a strong natural curiosity about what styles and cuts of underwear guys prefer wearing and why. We're always looking for fresh intel when it comes to men and their relationship with the most intimate garments in their wardrobe.
We recently teamed up with underwear model, LGBT activist and self-proclaimed goofball Colby Melvin for "Boxers or Briefs," an ongoing video feature in which Colby hits the streets to pump men for details about their underwear.
In this edition Colby talks to Tom Whitman, the promoter behind the Elevation Utah gay ski weekend. As the man responsible for bringing all the boys out on the slopes in chilly Park City, Tom knows a thing or two about keeping warm and staying sexy. Watch as Colby learns some valuable survival tactics for a fun-filled weekend on the slopes, and then head over to The Underwear Expert to see more segments of "Boxers of Briefs" with Colby Melvin.
WATCH:
Visit The Underwear Expert for more expert advice, model videos, underwear trends and more.