This Spring, Calvin Klein Underwear has stepped up with a number of new releases in bold colors and patterns that are perfect for snapping you out of your pesky seasonal-affective disorder. Weather you plan on others sneaking a peek at your skivvies or keeping them under wraps, knowing these sunny styles are tucked underneath your trousers should help put an extra spring in your step (pun intended, of course).
Here's a look at The Underwear Expert's picks for the best styles from Calvin Klein Underwear this spring.
Micro X Collection: These low-rise trunks in yellow tail ($30) are practically like having sunshine well, where the sun don't shine. Appropriately enough, sunrise served as the inspiration for the collection's new color palette.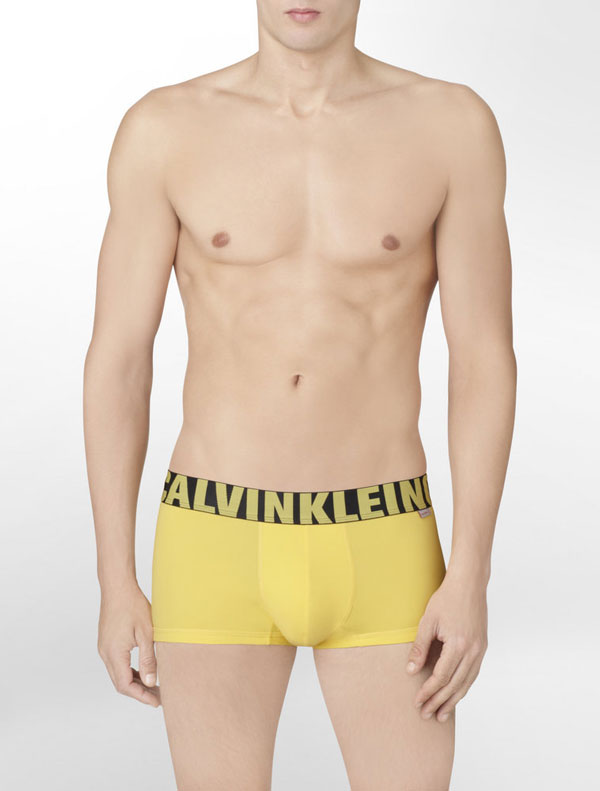 Bold Cotton Collection: Also inspired by the colors of sunrise, new shades in this primarily cotton fabric collection include these boxer briefs in magenta lei ($30).
Microfiber Stretch Collection: The brand released new shades of blue to this collection of streamlined underwear with a bit more stretch. Imagine yourself deep-sea diving in these blue depths hip briefs ($34.50 for 2-pack).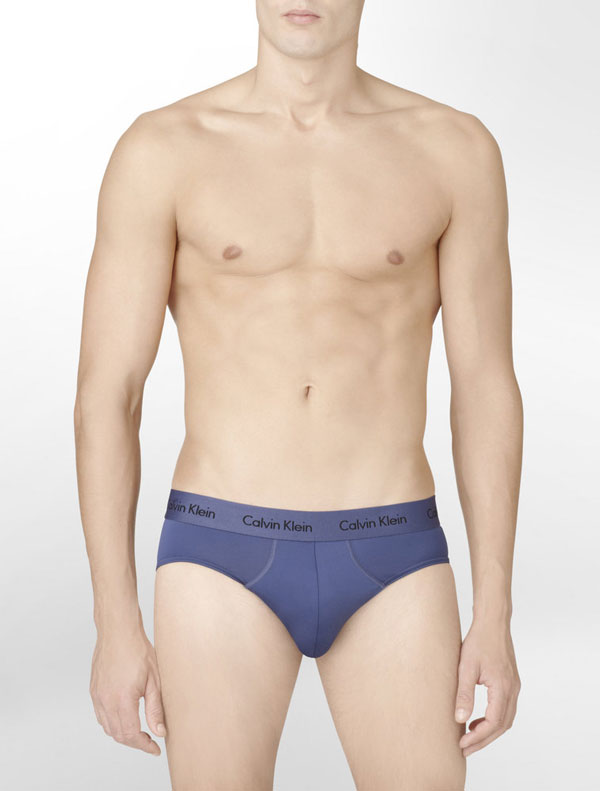 Concept Micro Collection: A bold color update to this popular collection that emphasizes comfort and mobility includes these trunks in sour cherry ($30).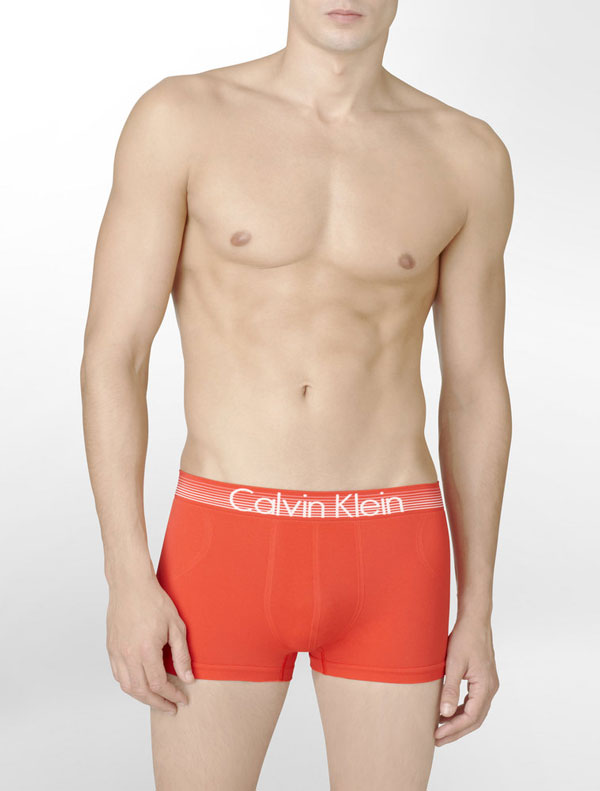 Concept Cotton Collection: New colors were also released for these seamlessly constructed trunks, our favorite has to be this pale blue shade called open sky ($28).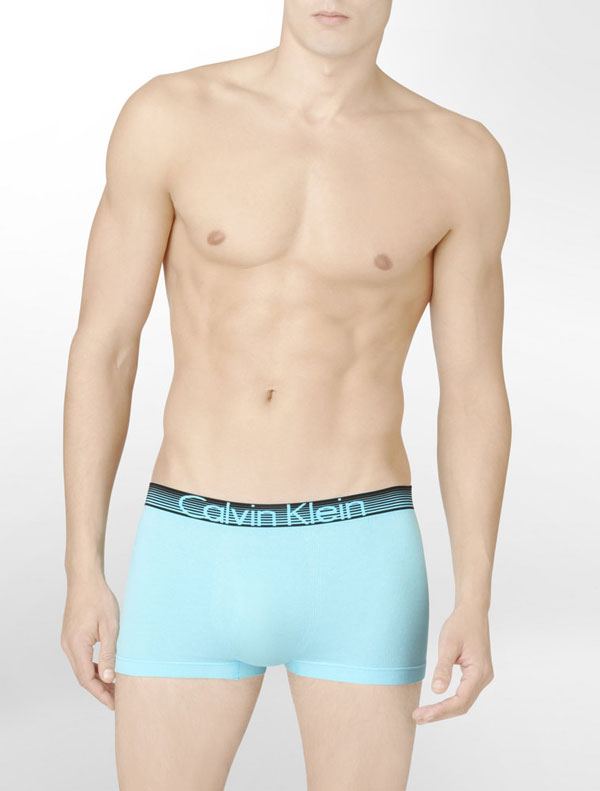 Bold Micro Color Block Trunk: This more design oriented collection was updated this season with color blocked trunks ($34), which combine classic black and white with an accent of spring color.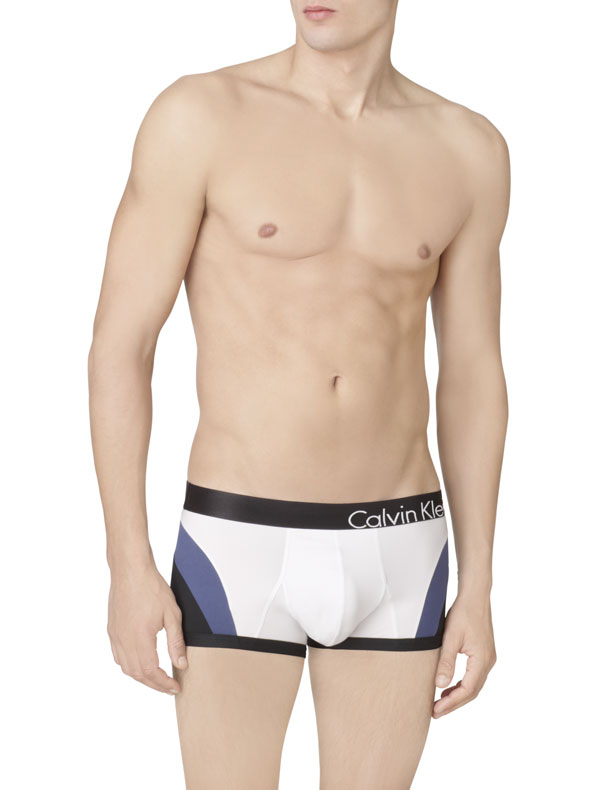 Bold Micro Paradise Collection: These limited edition prints for the spring/ summer season are perfect for the more visually minded. Inspired by vintage style swimwear, these low-rise trunks ($34) are very 80's LA. We can't think of a better print for the spring.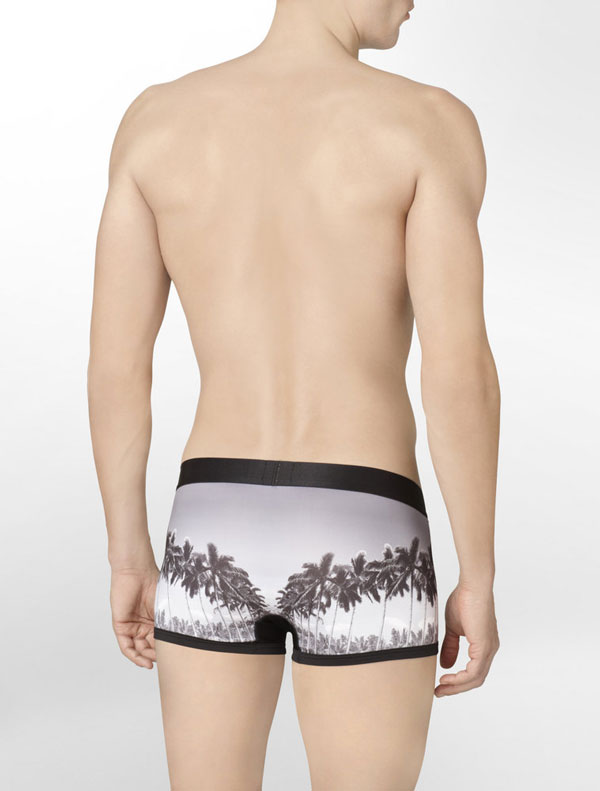 Visit The Underwear Expert for more in underwear releases, underwear news and model photos.
Click here, for a complete listing of Calvin Klein Underwear's spring releases