Calvin Klein is the brand to watch lately. With their new initiative, "show yours. #mycalvins" working up a storm, this global favorite reminds us why they're so timeless. The campaign, launched in mid-February, is driven by worldwide influencers such as Trey Songz and Miranda Kerr, and inspired by "selfie" culture. It encourages fans of the brand to loudly and proudly bare their Calvins and introduces a new conversation between product and consumer. With "show yours. #mycalvins," #WaistbandWednesday is back, and we over at The Underwear Expert could not be more thrilled to get involved.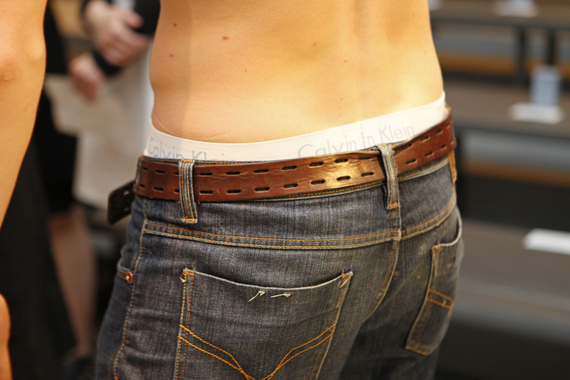 To celebrate their campaign, we've rounded up some of our favorite Calvin styles, faces, and iconic moments.
1. Get The Look: Trey Songz in Calvin. Through Twitter alone, the multi-talented musician nearly singlehandedly started an underwear revolution. His initial photo gained over 800 thousand fan interactions in just the first two hours. Get his CK look here!
2. Calvin Klein Celebrity Roundup. Some faces you might recognize--including Beyonce and Marky Mark--rocking the brand.
3. #WaistbandWednesday, CK Model Style. Go backstage with a group of Calvin Klein models as they show off their waistbands for the "show yours. #mycalvins" campaign.
4. Get The Look: Model Style. Calvin Klein models exude cool, so we've put together another guide to help you snag their style.
SUBSCRIBE AND FOLLOW
Get top stories and blog posts emailed to me each day. Newsletters may offer personalized content or advertisements.
Learn more