Last July, I got a call from my friend, world-famous textmeister/conceptual artist Lawrence Weiner, and his great wife Alice. "I've got a show opening at Shaun Regen's Regen Projects next week. Do you and Kim want to come to the dinner afterwards?"
We had just gotten home to Malibu 24 hours earlier from our annual whirlwind eating and art road trip to London, Paris, Capri, and Cahors. But, hey, I'm always ready to party. So I said, "Yes. And, why don't you and Alice come over to lunch chez nous the next day. We'll eat big-time, surrounded by The Malibu Vineyard." (That's the vineyard Kim and I planted on the hillsides surrounding our home in Malibu.) "Anybody you'd like to invite?"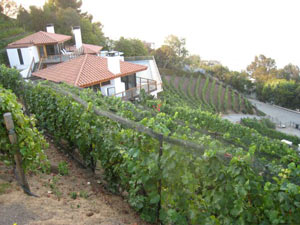 Lawrence's show was, as usual, fabulous. We put together a great guest list for the lunch, including legendary L.A. artist John Baldessari, sculptor and painter Meg Cranston, uber-gallerist Shaun Regen and the art girls, Heather and Samantha. But the guests who stuck in my mind most from that day, and especially so this week after the Oscars, were Lawrence and Alice's old friend film director Kathryn Bigelow and her guest, the journalist and screenwriter Mark Boal.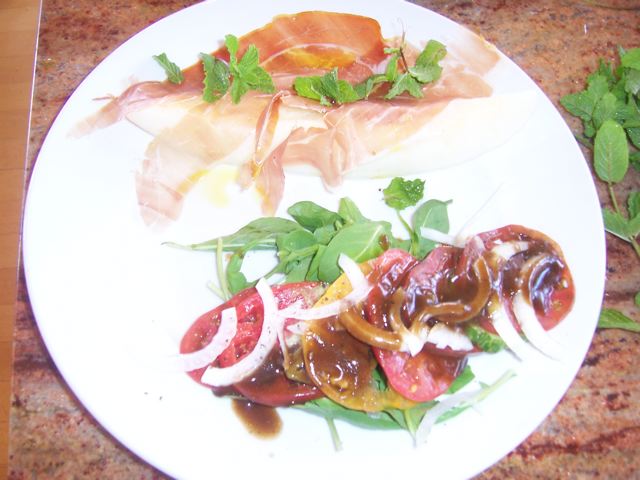 We started with lots of ice-cold Prosecco and baby Ott Les Domaniers 2008 rose with first courses of vine-ripened heirloom tomatoes with creamy burrata cheese, wild rocket and una racion de jamon serrano, followed by a huge Kistler Hudson 2004 Chardonnay with grilled Maine lobsters and garlic basil lime butter.
While we ate, Kathryn and Mark talked about a small indie film that they just finished making called The Hurt Locker. We all listened, fascinated, as they told us about their intense story and grueling shoot on location in Jordan.
Kathryn was a painter first and hung with the wild New York downtown art crowd during the '70s. So, while I fired up the food for the big eats to follow, she and the rest of the gang marched down the hill to Kim's art studio to see her new watercolors.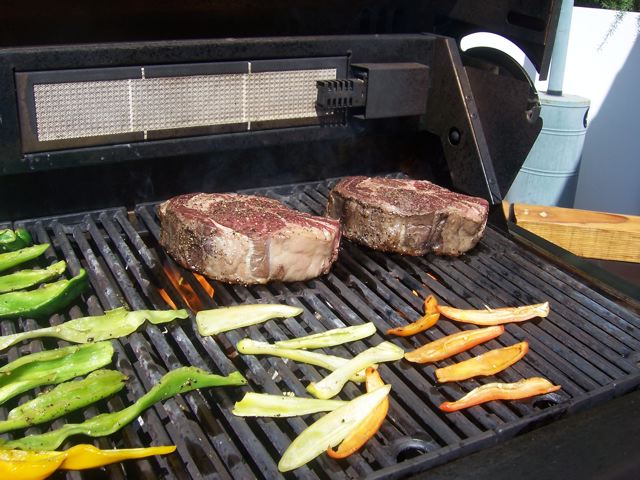 Then back up they came for char-broiled 28-day dry-aged rib-eyes; wild Copper River sockeye salmon; white corn, fava bean, and baby chanterelle succotash; green salad; grilled pee wee potatoes; grilled heirloom peppers and chiles from the garden; fierce garlic bread; and, of course, more Prosecco, Kistler, and The Malibu Vineyard Rambla Pacifico Pinot Noir 2005, home-grown in our own backyard.
Dessert? Haagen-Dazs vanilla (speaking of success!) and Gaviota strawberries at their peak of season (summer rocks!) from the renowned Harry's Berries farm in Oxnard, just up the coast (they sell exclusively through farmers' markets like the one I walk to twice a week from Michael's Restaurant in Santa Monica). Those berries were as sweet as candy. A side of Valrhona dark chocolate and...aaarrrggghhhhhh!
And, of course, more talk of The Hurt Locker. Wild! But, hey, this was July '09. Kathryn, a great lady I've known since she was married to James Cameron back in the '80s, spoke passionately about the compelling story they were telling. Boal, a really cool dude, spent lots of time talking shop with our son Chas, who happens to be in the non-fiction writing program at Bard College. For the record, they both made great sous chefs on the grill.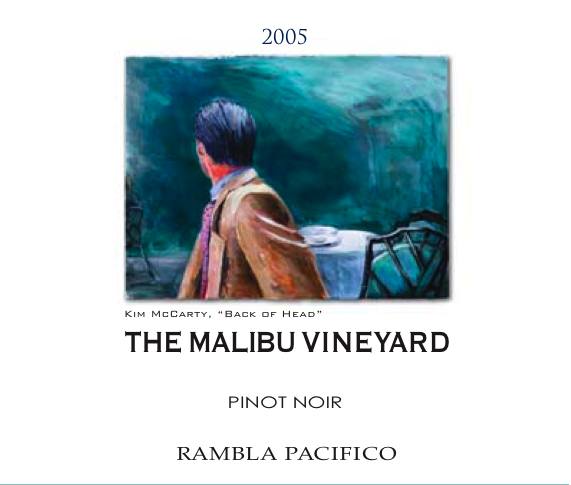 I don't think any of us imagined that day, maybe not even Kathryn and Mark, that The Hurt Locker, up against Cameron's blockbuster Avatar, would score six Oscars last Sunday, including Best Picture, Best Original Screenplay (for Boal), and Best Director (for Kathryn).
You go, girl! Dude! We lift a glass of the world-famous Malibu Vineyard Pinot to you both!
And, Lawrence and Alice: What a hoot! Great Party!
SUBSCRIBE AND FOLLOW
Get top stories and blog posts emailed to me each day. Newsletters may offer personalized content or advertisements.
Learn more