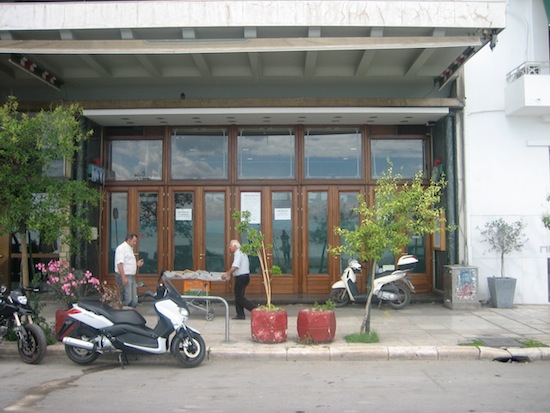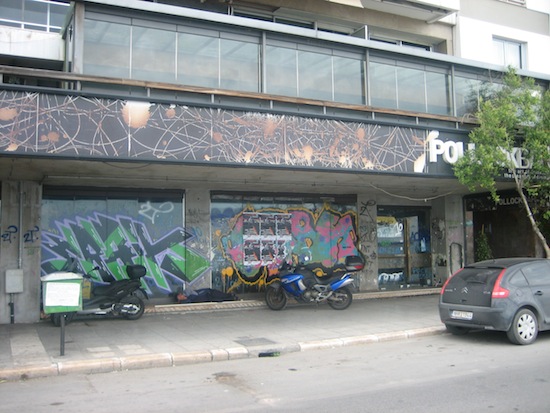 Shuttered businesses, such as this storefront in Thessaloniki, have appeared throughout Greece over the past two years, as the economic austerity policies imposed on Greece have led to reduced incomes, increased unemployment, and much less consumer spending.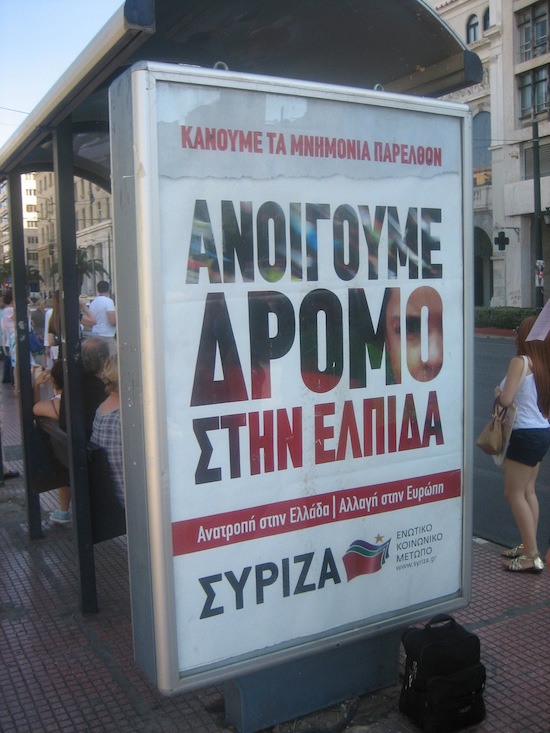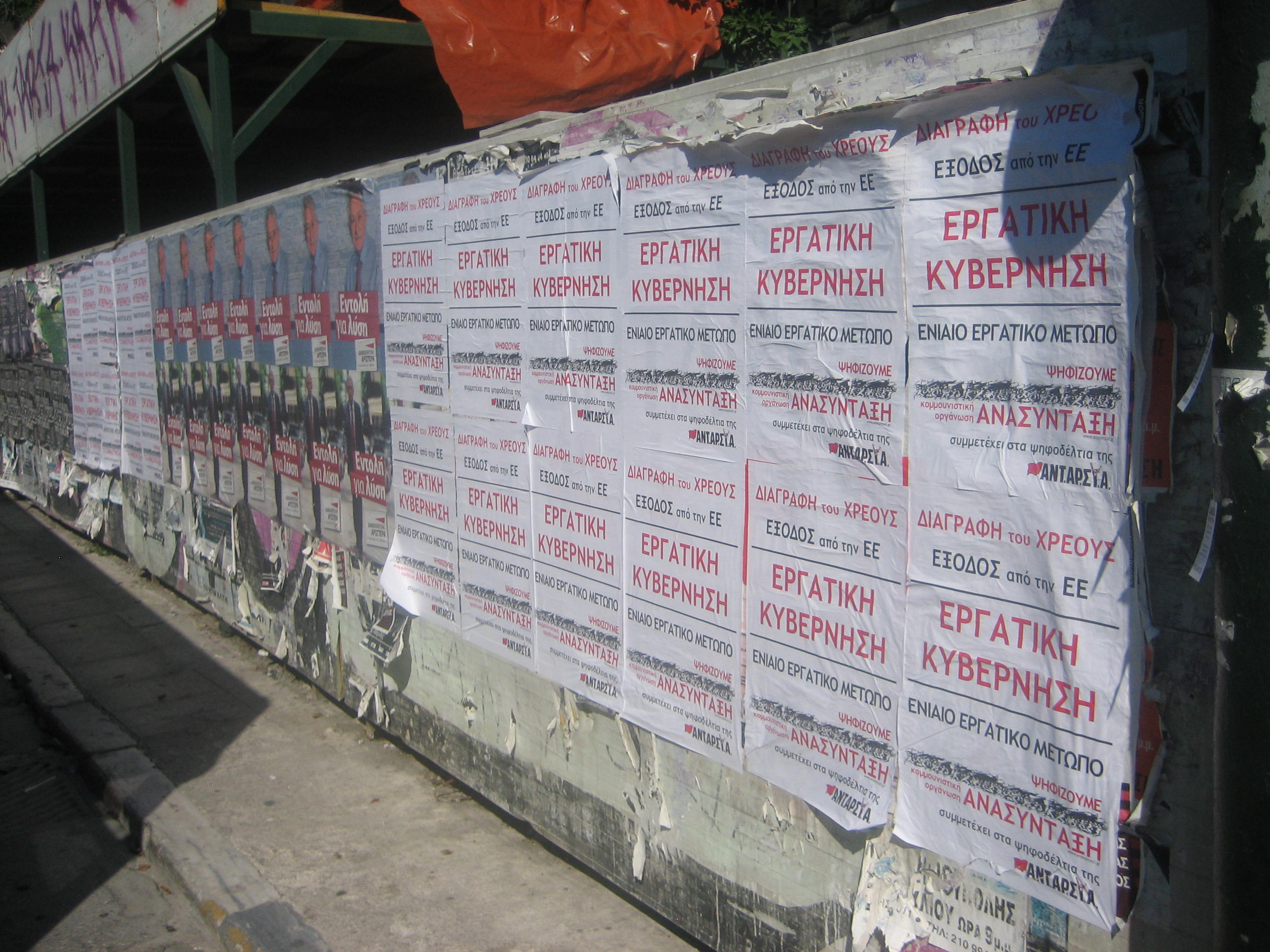 In the days and weeks leading up to the June 17 election, campaign posters from multiple parties have appeared on bus stops, walls, and lampposts all throughout Greece.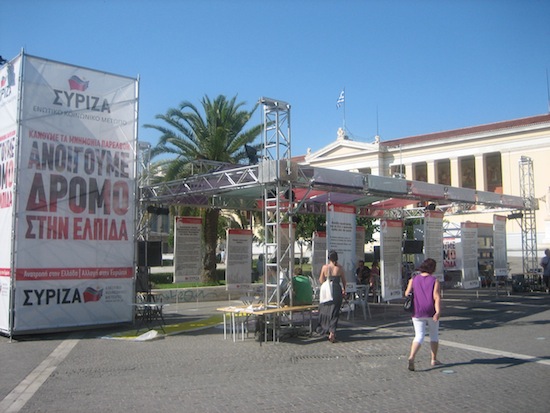 A Syriza campaign booth in central Athens.
FOLLOW HUFFPOST