After snaking through bumper-to-bumper traffic, I arrived at the Convention Center for two-days of automotive press conferences that rolled out a bevy of new cars and concept cars that manufacturers hope will provide a path out of the worst sales year they've experienced in decades.
LA's show is particularly important because it's the biggest city in the number one auto market in the nation -- California -- and we Angelenos set the trends the rest of the country follows, especially when it comes to environmentally conscious products.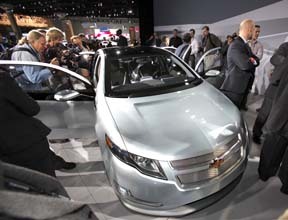 The show floor in past years was bursting with ever bigger and bigger fuel stupid SUVs and retro muscle cars but it's now home to more than 50 hybrids, electrics, fuel-sipping clean diesels and miserly gasoline powered cars.
Even exotic luxury cars, such as the Fisker Karma, are being transformed as electrics that will allow prospective owners to indulge their whims without worrying about melting an ice cap or two. The Karma's wood paneling comes from recycled wood left over from our fair state's many brush fires, so no living trees need to be felled to enhance the sumptuous interiors.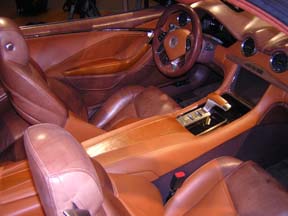 This leaves existing trees to soak up the carbon from the more than 31-million vehicles currently registered in California.
Transforming that enormous fleet into one that is largely fuel-efficient or non-fossil fuel dependent will take years, but the world's automakers see this as a challenge and a lucrative opportunity. In the U.S. there are about 238-million cars on the road and very few of them are clean and green.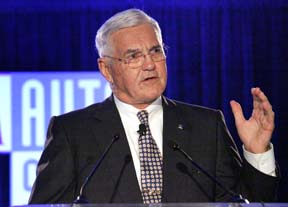 "If you add up all the hybrid vehicles in the U.S. it's less than 3%," said GM vice Chairman Bob Lutz while addressing the media at the auto show.
This means there are hundreds of millions of potential car sales in this country alone in the next few years if Americans can be convinced to turn in their clunkers, without a cash incentive.
Auto executives have long said they can't make any money selling small cars, even though they've been doing it in Europe, and now Asia, for years. After resisting suggestions that they bring some of these small cars into the U.S. both Ford and GM are doing just that.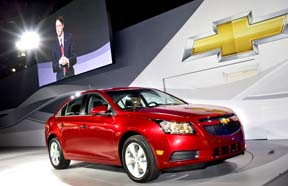 GM will roll out its 40-mpg Chevrolet Cruze, which is already sold in 60 markets, at the end of 2010. Ford is launching a version of its popular compact Fiesta in this country after it won accolades and became their best selling car in Europe.
Even if families don't go back to their buying binge ways that put three cars in many driveways, manufacturers hope their green initiatives will encourage consumers to trade in the massive cohort of aging vehicles for the growing number of more efficient cars in the development pipeline. In order to make the case to the public, companies that have earned enormous profits selling giant trucks and SUVs are in the process of re-branding themselves as responsible corporate citizens with an obligation to society - to "develop alternative sources of propulsion, based on diverse sources of energy," said Lutz.
The biggest about face came from General Motors. After being tarred as the thugs who killed the electric car, GM appears to have gotten green religion. Their symbol of anti-eco, global warming denying arrogance, the Hummer, is gone. Instead the company sent its representatives into the lion's den to announce the aforementioned Cruze and that California would be the official launch site for its much-anticipated electric car, the Volt, in late 2010. The company will build about 8-10,000 Volts in the first year and parcel them out to customers and some test fleets. They hope to eventually ramp up production to 250,000 Volts a year.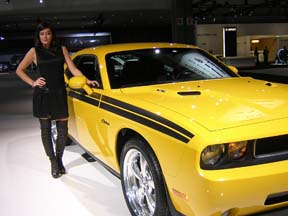 The bulk of their lineup and that of all the auto manufacturers will remain gasoline powered for years to come. Many believe that green guilt is not enough to alter the buying habits and preferences of sufficient numbers of American motorists to make a significant difference in our country's auto related greenhouse gas emissions. To do this, we must raise the federal gasoline tax. Increase the price at the pump and people will respond.
Not only will they flock to fuel-efficient cars, they'll drive less. Driving less is the most efficient way to save fuel and cut emissions and if everyone else is driving less, we won't be stuck in traffic on our way down to the LA Auto Show.