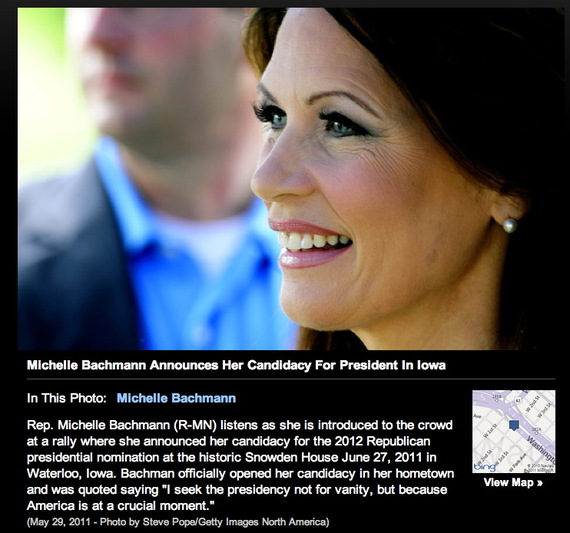 (Click for full size)
Not hours into her presidential campaign, is the visual media having trouble taking Bachmann at face value, or is that the whole point?
More specifically: Is this a sexist cheap shot by Getty, distributing a close-up of Bachmann with all that makeup juxtaposed with a caption calling our her "vanity" quote, or does she somehow earn it?
----------
Topping LIFE.com's 2011 list of Best Photo Blogs, follow us at BagNewsNotes. Also BAG Twitter, BAG Tumbler, BAG Facebook.
----------
Bachmann announcement slideshow at Zimbio.