The car service is calling me. They've been outside my building for about 30 minutes and want to know where the heck I am.
It's 9 a.m. I'm still home, trying to throw a week's worth of clothing into oversized duffel. My flight leaves at 11:30 a.m. and I'm nowhere near ready. My dog, Frankie, is following my every move around the apartment. She knows we're traveling today. If not from sniffing her Sherpa bag by the front door than by my frenzied state.
Frankie and I do this Los Angeles to New York flight at least every six weeks. And it's always the same mad hysteria: running very behind for my car pick-up, traffic on the way to the airport, long-check in lines, security gate madness, and dashing to the gate with Frankie running beside me (gasp--she's out of her bag!) to barely make my flight.
So this holiday season, I'm trying my hand at something new. I'm going to find a way to make being late easier. As in now. The plan? New travel accessories to try to make packing more fun and efficient. Oh sure, I'm well aware that most "functional, normal people," as my hubby likes to say, pack early and don't need to resort to such convoluted measures. But where's the fun in that?
And besides, what else am I going to talk about with my cab driver if I'm running on time?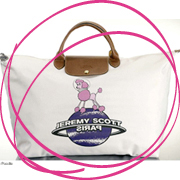 Do as those in the know and have an artist gussy up a Longchamp Le Pliage bag. For inspiration, check out the Le Pliage Poodle by designer Jeremy Scott. The latest in rollie trends are vintage trunks by Steamline Luggage. Filson's Extra Large Duffeland T Anthony's Weekenders as well as anything Tumi are no-brainers. Globetrotting style mavens swear by the Le Sport Sac's Weekenders.
Accessories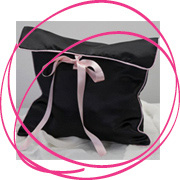 A Lapin Vilardi lingerie bag makes packing your unmentionables, stockings, and socks feel elegant. Beauty aside, they're also a great way to ensure your thong underwear won't be handled by any TSA workers. Stashing shoes and dirty garments with your clothing? Most of us are guilty of doing such. For your stilettos, converse, and boots, there's Shubi Shoe Cases. Get a Hotel Laundry Bag by the Laundress and you'll return smelling like roses. Or go for lavender!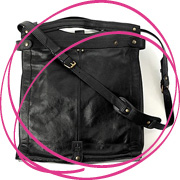 What to tote? Marc Marmel Herman Bags,
Sissi Rossi Medium Slouch Bag, or Jerome Dreyfuss Serge Bags . Ditch the everyday wallet and opt for something that can hold onto your tickets like an Abas Full Frame Clutch wallet. A Built NY Laptop Sleeve is enough to protect your computer. And don't complain about your heavy baggage, get an Ergonomic Shoulder Strap for added comfort.
Vanities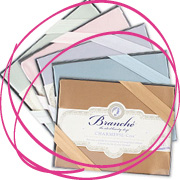 Flying + complexion=disastrous. Clear Bag System has a variety of options for bringing your daily skin regiment with you. Minimus.bizallows you to bring your personal pharmacy with you. Don't forget the Shout wipes! Wetbags are the best for holding your toiletries. Branche Charmeuse Case supposedly reduce any bed head or facial creases. A cloth travel washclothwill erase any nasty mascara runs.
Flying High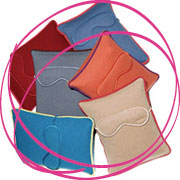 Germaphobics rejoice! There's disposable pillowcases by pb travel that fit over all airplane pillows. Cashmere can do wonders for those dreadfully long flights. For that, there's Armand Diradourian travel pillows with eye masks and washable throws.
Throw on a pair of socks and you're golden. Not to forget: flight011.com has everything you could ever need. And my little travel companion appreciates her comfort too with a blanket in her Sherpa Deluxe Roll-up Bag . As for her ID? It's attached to her bag.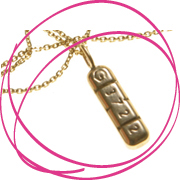 SUBSCRIBE TO & FOLLOW LIFESTYLE
HuffPost Lifestyle is a daily newsletter that will make you happier and healthier — one email at a time. Learn more