As a fashion reporter, I've learned a few things over the years. I've learned how a collection is pulled together and presented. I've learned to accessorize. I've learned to know all of the indie labels and design houses inside out.
But I've come to realize that my main skill is my style instinct and trend-spotting -- that is, seeing and understanding how a trend develops and takes off. I know whom to talk to and when. I know which buyers, interior decorators, writers, designers, retail owners, and other creative sorts, both grassroots and major retailers, will have the best tips. These people set trends as much as any magazine editors, and are key to understanding what's fashionable and newsworthy before the mass markets do.
So what to do with all this knowledge? Share it with masses without the usual intermediaries, sans pretension.
To the point, I'm going to pass my insider information directly on to you. This is the first of my weekly columns in which I'll show you what insiders are buying.
In short, I'll be showing you the next big things, before they become the next big things.
Nola & Scout Wool Cashmere Shrug
The most flexible piece in your wardrobe -- doesn't matter which coast you call home. Wear it over a tank top or fitted leather coat. Perk: the flexible shape and material allows it to extend on your head like a hood for bad hair days.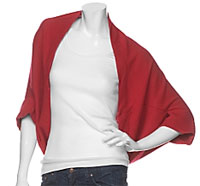 Privee Skinny Stretch Pants
Sucks you in and works the whole high boot trend. And no you need not be a waif to pull this off. You'll have plenty of oversized sweater jacket tunics to wear over this. And they'll keep you warm.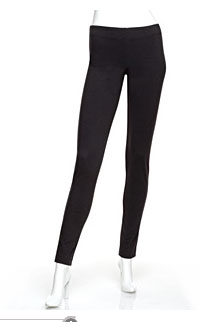 Doesn't matter the style you get. Just owning a pair is enough. These are coveted and are very limited. For real. And those in warmer climates can do as my fashion designer friend plans to and wear them with shorts or a shift dress.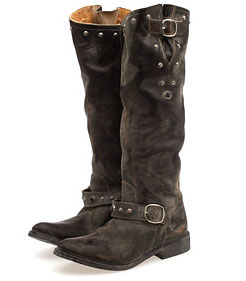 Or call Barneys New York at (212) 450-8700.
This Aussie brand makes the best high-waisted jeans. Not for the faint of fashion sort. They cut is flattering, yet the cut makes a statement. Wear Body Wrap Seamless Shapewear underneath if you think you can't pull off. (These are better than Spanx!).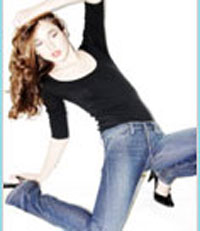 Get this jacket right now because this is all you'll need to layer with. Oversized hood works as a dramatic neckline. Very cool and flattering with a long fitted sweater.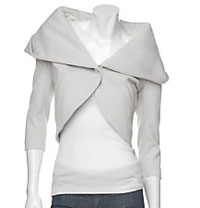 Arielle De Pinto Hand Crocheted Necklaces
Everyone wants one. Reportedly rocker stylists are going crazy for them. They add a perfect bad-ass to any look from jeans and tank to sexy shift. Silver or gold? Be bold and go with whatever metal you prefer.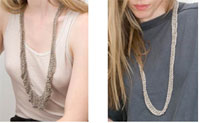 Rick Owens Leather Jacket
Or anything by the man of casual comfort. His fitted leather coats are the best and certain styles have the waitlists to prove it. So if you're in Paris, then hit the store. Fortunately, his draped cardigans are always a must and more accessible.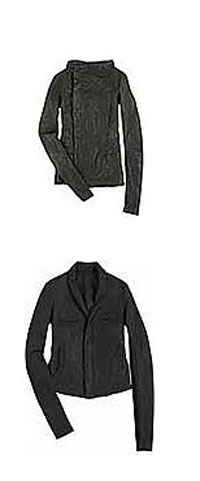 These make all bums from the big to non-existent look amazing. Buy two pairs -- these are fitting for both flats and heels.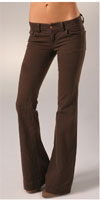 Brian Atwood Patent Leather Round-toe Platform Pumps
Buy them in black or get them in red. Think dominatrix with class. If you're looking for more cred, designer is Donatella Versace's protégé.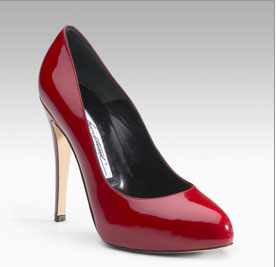 Iomoi Crown Calling Cards
Your business card shouldn't be your only identity. Make calling cards with your cell phone and personal email.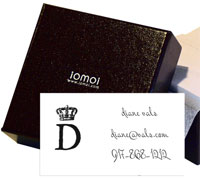 And, plenty more designer tips ranging from hosiery to beauty to home, stealthier deals ("H & M, no way!"), and lifestyle tricks to come.