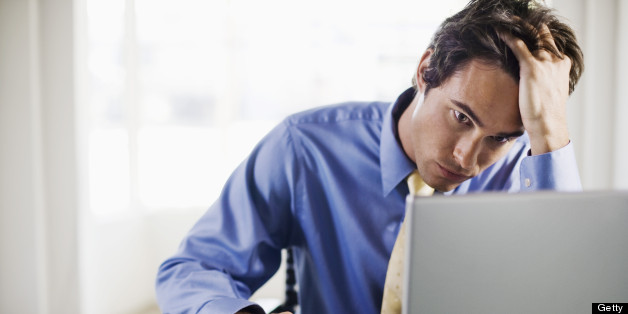 "It takes twenty years to build a reputation and a five minutes to ruin it. If you think about, that you'll do things differently." -- Warren Buffett
Chick-fil-A's president bashes gay marriage. Former Dodgers owner Frank McCourt pays $460 million tax bill. It's not hard to figure out what they all have in common: the potential for reputational ruin. Each of these incidences required a concerted effort at damage control.
In a 24/7 global news cycle where content streams to our mobile devices and allows us to consistently broadcast to our social media channels, there is often little hope of recovery from negative media coverage. While managing one's reputation has always been important, it is essential to think differently today about one's reputation to meet the higher stakes at hand.
Just what are those higher stakes? Consider this: Each minute, 48 hours of YouTube videos are uploaded, more than 2 million Google searches are initiated, over 100,000 tweets are sent, and 27,779 new Tumblr posts are published. People consume, share and interact with information radically different as the rise of social media, mobile and digital publishing has skyrocketed.
The impact of this tsunami of data dissemination can drastically affect an individual's or an organization's good will and assets ranging from legacy building, wealth preservation and personal security, to personal and corporate reputation.
The truth is, if you're thinking about reputation management after the fall out from the dissemination of information that you'd rather not be public, then you're already behind the eight ball. The barn is already burning.You're reacting to the event rather than taking the time and energy to prevent it.
When you thoroughly think through and understand all the consequences of what you will say and how you will act before you enter the potential public arena, you're taking a huge step toward mitigating reputational risk and a need to manage any negative fallout on your reputation.
To be sure, it is difficult to do both -- to take responsibility in advance and to manage the outcome. But if you do it right in the first place you're less likely to have to clean up a reputational mess.
To arm yourself with tools you need to protect your reputation from damage in this social media world, you might want to consider reputation responsibility. When choosing reputation responsibility over reputation management, there are three things to think about:
Embrace the reality. Few of us often really understand the impact and the power that social media has on our lives, from the personal -- such as our careers and reputations -- to the global landscape, like the political change during Arab Spring. During the recent Boston bombings, Twitter feeds were nearly instantaneous with the event while news reports came minutes after.
Accept the responsibility. Similar to a methodically well-thought-out business plan, it is important to approach a public, private, nonprofit organization or family's reputation conversation the same way. Like a capital asset, it needs to be monitored and protected from threats. To that end, consider creating an organizational or family mission statement with a code of responsibility that reinforces reputation as a core value. Conducting an online audit that includes ongoing web searches and Google Alerts, and a regular risk assessment that takes stock of internal changes are also part of the package.
Use reality and responsibility to your advantage. With both the understanding of the social media impact on reputation and the need to create a dynamic, thoughtful plan to create reputational responsibility, it is much easier to actually enhance and build a positive reputation.
The bottom line is this: There is a lot of talk about reputation management and what we should be talking about is reputation responsibility. There was a time when we could effectively manage our reputations, but that time has past. Now we must take responsibility.
Michelle Jordan is the principal of Jordan LLC, Strategic Communications, which specializes in issue and crisis communication and reputation responsibility for organizations and individuals worldwide.
SUBSCRIBE TO & FOLLOW THE MORNING EMAIL
Start your workday the right way with the news that matters most. Learn more