4 Bad 90's Trends We Did Not Expect to See Back so Soon
We definitely regret some of our '90s garb, but a few of these trends are back (and a bit more flattering?). And dare we say, some of these trends are kind of growing on us. Here are the four trends we're taking note of, if not fully (re-)embracing just yet.
Combat Boots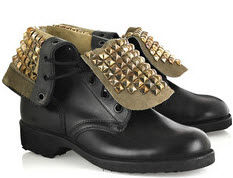 Claire Danes' perpetually angsty, grunge-loving Angela on My So Called Life loved her combat boots in the early '90s. Today, you can make them more casual-chic with fewer layers and more streamlined pieces; top Bess' ($460) take on Doc Martens with a long, slim tee and a blazer.
Shoulder Pads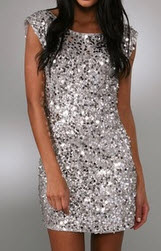 Looking back on Dynasty, it's pretty obvious that the huge-shoulder look isn't the most flattering, but strong shoulders (we're not sure we can stomach the enormous pads again) are everywhere. This Alice + Olivia sequin dress ($485) is a good, just-subtle-enough example; pair it with platform shoes for a night out.
Acid Wash Jeans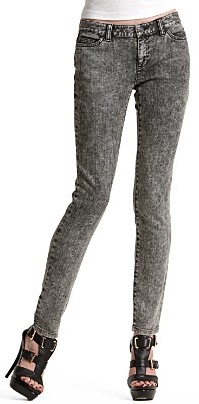 The power of acid wash jeans was once so strong that even the guys on Beverly Hills 90210 wore them. We've stopped idolizing Dylan since, but the jeans - particularly skinny jeans, not the high-waist straight-leg ones - still hold some allure. These Michael Michael Kors skinny jeans ($44.90, down from $99.50) are great if you want to test, not invest, in the acid wash trend.
Wooden Clogs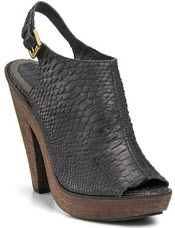 You get the idea: who could have ever predicted that wooden clogs would make a comeback? We truly hate to say this, but Alexa Chung looks pretty darn cool in head to clog Chanel. And yes, they're less expensive, but we think that Joie's black snakeskin clogs ($335) may be even better than Karl's Chanel version - we'd wear them with our summer dresses.
Follow Michelle Madhok on Twitter: www.twitter.com/shefinds