White pants season is upon us, but they can be tricky to pull off if you haven't been dieting for the last 8 months. Which we have not. Neither have you.
Because we care, we've compiled the basic rules for wearing white jeans in the most flattering way possible:
Buy a pair with flare and stretch: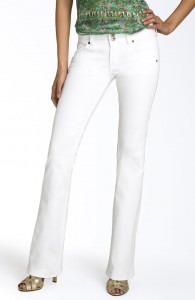 These Hudson Jeans Bootcut pants ($154) - the flare style elongates legs (especially - see next tip - with heels) and the stretch is forgiving, if you've had a bad food day. Or week.
Wear heels:
We prefer a camel colored sandal with a wooden sole like these Jessica Simpson sandals ($59.50). Wearing a heel is our quickest way to make legs look thinner.
Pair with a long tank or tee: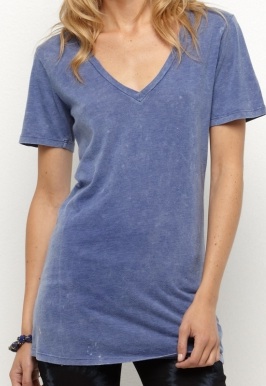 A good rule of thumb for both leggings and white jeans (no matter how bangin' your body is) is to pair them with a shirt that goes a few inches past the hips. Long shirts like this slimming V-Neck tee ($26.50), create a longer - hence, skinnier - silhouette.
Wear a seamless, nude thong: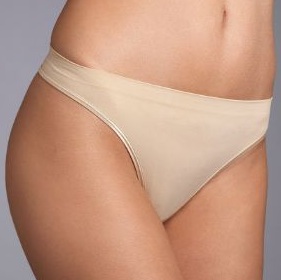 The last thing you want is the unflattering butt bulge or double butt cheeks (much like the quadra-boob you'll get with ill-fitting bras) that comes from granny panties. Always go with a nude thong like this Hanro Touch Feeling thong ($42). If you have white jeans if your closet, you need a thong like this.
For more lessons in what to wear and how to wear it - check out our guides to summer dresses and cheap swimwear, or browse our favorite sample sales and score a deal.
Follow Michelle Madhok on Twitter: www.twitter.com/shefinds