Gifts To Get Your Coworkers That Avoid Paralyzing Awkwardness
Ok, so office gift-giving is a little dicey this year: second-year banking analysts aren't getting $100k bonuses, some companies are closing (RIP Te Casan), others are downsizing and lots of people seem sad.
All of which could make the already-awkward co-worker gift exchange a whole lot more awkward.
Here are a couple of tips (with gift ideas, of course) to make sure nobody's more uncomfortable than they have to be.
1. Be Modest
Even if you can afford to go all out, now's not the time. It could get co-workers thinking about how much more you make, or about how secure you are in your job.
This holiday season is a good opportunity to be thoughtful instead of lavish - because nobody could reasonably expect lavish anyway. If a woman you work with loves the color yellow, try tying this set of three enamel bangles ($5) with a yellow ribbon, and pairing them with a simple card.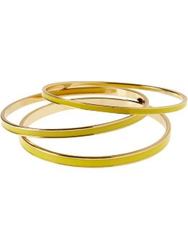 2. Go Green (Or Charitable)
Eco-friendly or charitable gifts take the excessive slant off holiday gifting - there's something positive to think about other than your personal enjoyment.
Envirosax makes cute, affordable bags ($8) that can hold up to 44 pounds - the perfect re-usable grocery tote, and it rolls up small enough to keep in a desk drawer.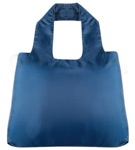 3. Don't Fear The Gift Card - Click here to see why not.
4. Keep It G-Rated
Maybe PG. But definitely don't give a personal or controversial gift to a colleague you only see at work. Use this rule of thumb: if you'd be uncomfortable discussing the gift in front of another co-worker, best to opt for something safer.
Candles can be bland...but who doesn't love candles? These cinnamon stick candles ($8.49-$10.39) are holiday-appropriate, but not in a cheesy way.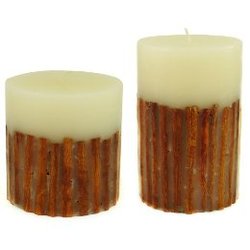 Follow Michelle Madhok on Twitter: www.twitter.com/shefinds